Welcome to a world of cozy opulence with Minky Couture! If you're a home decor enthusiast with an eye for style and comfort, you're in for a treat. Minky blankets are not just for keeping warm; they're a statement of luxury that can transform your living spaces into havens of comfort and elegance. In this guide, we'll explore how to decorate with throw blankets in creative and trendy ways.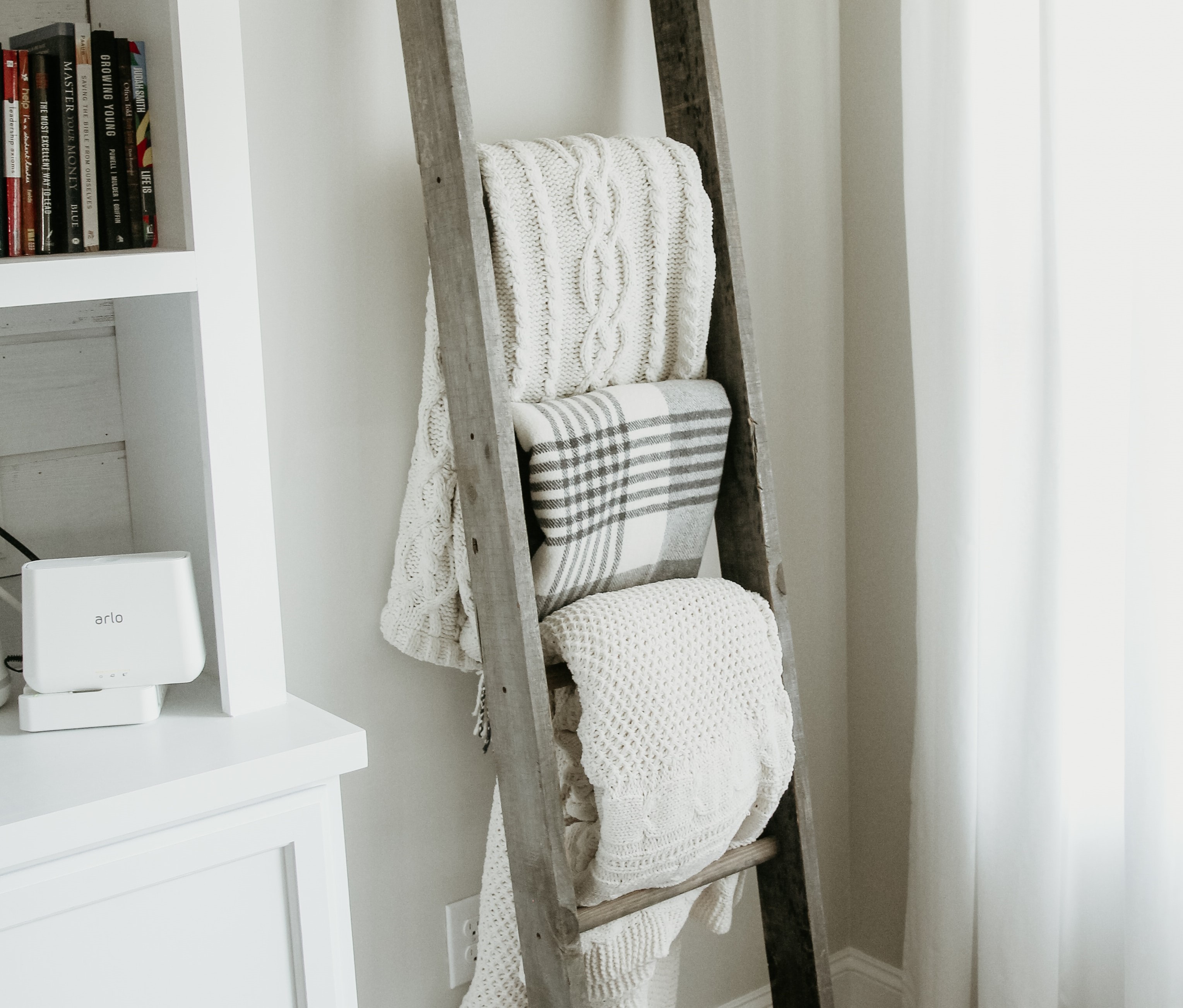 Minky Blanket Display Ideas
Blanket Ladder Decor Ideas:
A blanket ladder not only adds a touch of rustic charm but also provides a chic display for your Minky Couture treasures. Drape different textures and colors over the rungs to create an inviting focal point in your living room or bedroom.
Throw Blanket Heaven:
Enhance the inviting atmosphere of your seating area by artfully draping Minky blankets over the backrests of sofas and chairs. Mix and match colors and patterns to create a harmonious blend that complements your existing decor.
Showcasing Blankets as Wall Decor:
Elevate the visual appeal of your walls by using Minky blankets as tapestries. Frame them with elegant curtain rods or display them in large shadow boxes for a gallery-like effect. This unconventional approach adds a touch of luxury and warmth to any room.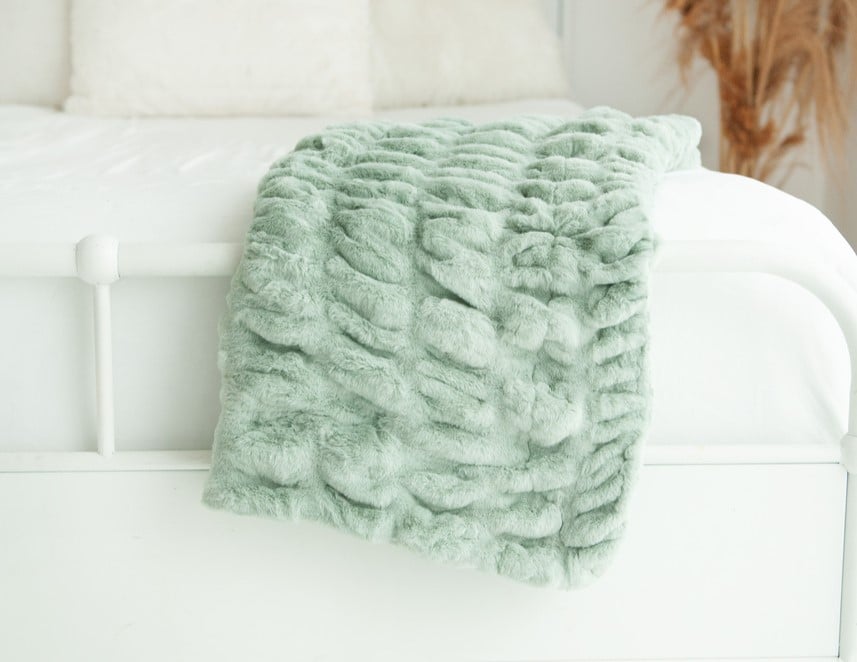 Decorating with Throw Blankets
Bedroom Bliss:
Create a sanctuary of comfort in your bedroom by layering your bed with Minky blankets. Fold them neatly at the foot of the bed or drape them artistically for a sumptuous look that beckons you to relaxation.
Chic Ottoman Accents:
Transform your ottoman into a style statement by draping it with a luxurious Minky throw. This not only adds a touch of opulence but also provides a cozy spot to rest your feet.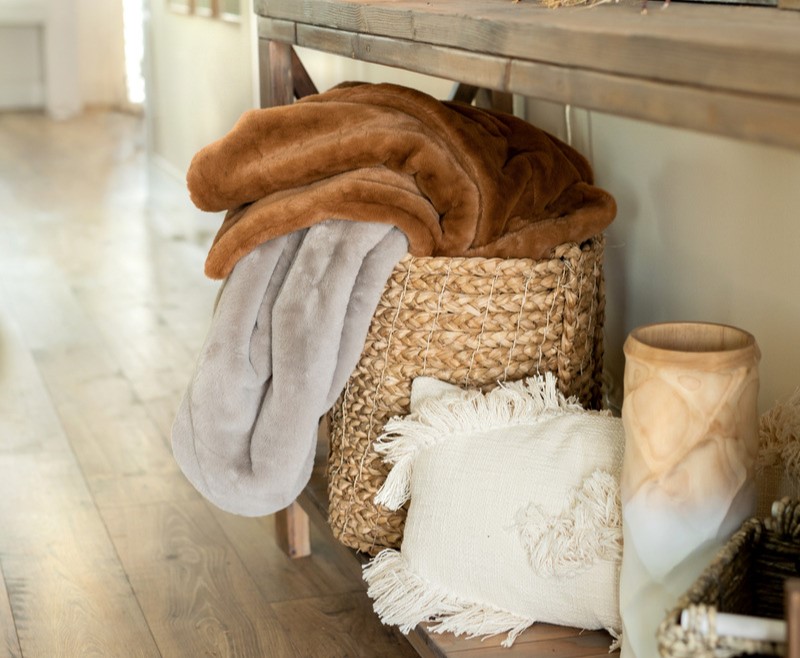 Creative Blanket Storage Solutions
Vintage and Large Blanket Holders:
Incorporate a touch of nostalgia into your decor with vintage blanket holders. These charming pieces can serve both form and function, acting as stylish storage while displaying your Minky blankets with grace.
Baskets and Bins:
Need blanket sotrage ideas for living rooms? Tuck your Minky Couture blankets into woven baskets or sleek storage bins for a neat and organized look. Place them strategically in your living room for easy access and a touch of texture.
Roll and Display:
Opt for a contemporary approach by rolling your Minky blankets and placing them in decorative baskets. This not only keeps them within arm's reach but also adds a touch of visual interest to your space.
Luxurious Comfort, Elevated Style
With Minky Couture blankets, you're not just adding warmth to your home; you're elevating your decor to new heights of luxury. Whether draped over furniture, elegantly displayed on walls, or neatly stored in chic containers, these sumptuous blankets are a testament to comfort and style.
Embrace the trend of combining functionality with aesthetics, and let Minky Couture be the signature of your refined taste. With these creative throw blanket ideas, you can infuse your living spaces with opulence and warmth, turning your home into a haven of comfort and elegance.
Indulge in the plush luxury of Minky Couture blankets today, and let your decor blankets speak volumes about your impeccable taste. Experience the ultimate fusion of style and comfort, and redefine the way you enjoy your living spaces.