Welcome to our guide on how to decorate a log cabin! There's something truly special about owning a log cabin. Perhaps it's the natural beauty of the wood, the memories you make with family and friends, or the sense of warmth and comfort that it provides. Decorating your log cabin interior is an opportunity to make it your own, to create a functional and beautiful space that will become the backdrop to countless happy memories.
When it comes to log cabin decoration, the options are endless. From rustic to modern, there's a design style to suit every taste. But where to start? In this article, we'll guide you through how to decorate your log cabin, from choosing the right design style to selecting the perfect furniture and accessories. With our tips and ideas, you'll be well on your way to creating a log cabin that truly reflects your personality and style. So, let's get started!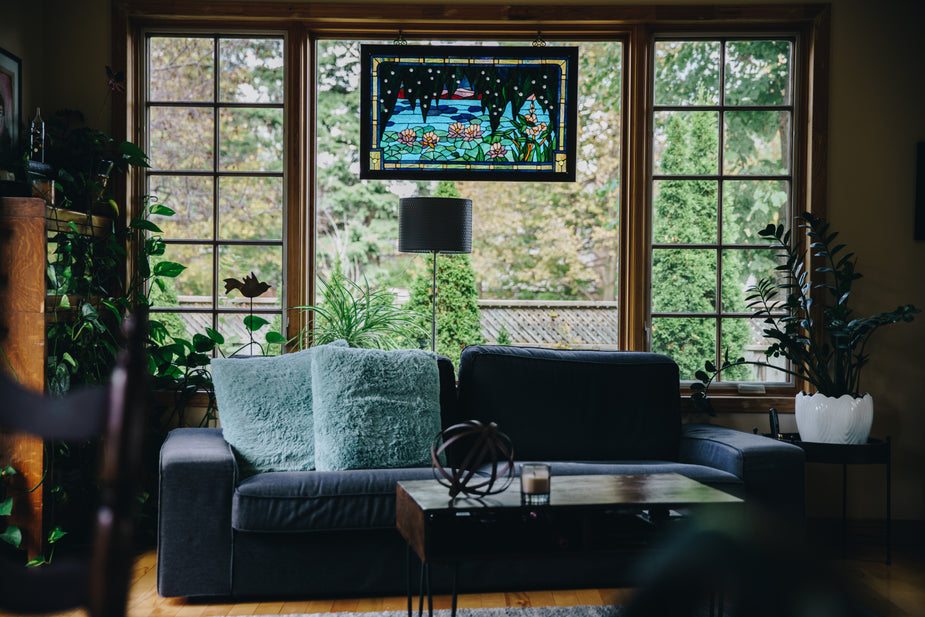 Decide on the interior design style
Whether you're decorating a new cabin or updating an existing one, choosing a design style is a crucial first step; it sets the tone for the rest of your decor choices and helps create a cohesive look throughout your space. Two of the most popular design styles are rustic style and modern interiors.
The rustic style is a classic choice for log cabins. It embraces the natural beauty of the wood and creates a cozy, welcoming atmosphere. If earthy colors, natural textures, and vintage or handcrafted items are the stuff of your dreams, this is the right style for you. Think faux fur mink blankets, wool rugs, and vintage signs.
If you are more modern in your design preferences, your log cabin interiors can look sleek and stylish when decorated in a contemporary style. The key is to balance the natural warmth of the wood with clean lines, neutral colors, and natural materials like leather and linen.
Of course, you don't have to choose between rustic and modern only. You can also blend the two styles or create your own unique look. Ultimately, the perfect design style for your log cabin is the one that makes you feel at home. With the right design style, your log cabin can become a sanctuary you'll love spending time in for years to come.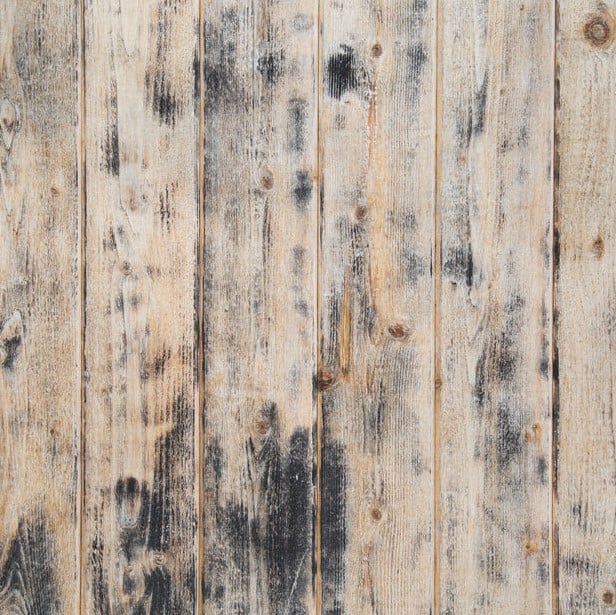 Consider the flooring
When it comes to your log cabin flooring, you don't want to leave it to chance. The right flooring can create a warm, inviting atmosphere and tie together your decor choices.
Hardwood floors are a popular choice, as they add warmth and natural beauty to the space. Wide plank hardwood flooring in a rich, warm tone can create a traditional and timeless look, while lighter wood keeps your space feeling bright and open. For a more rustic feel, consider using reclaimed wood or distressed hardwood.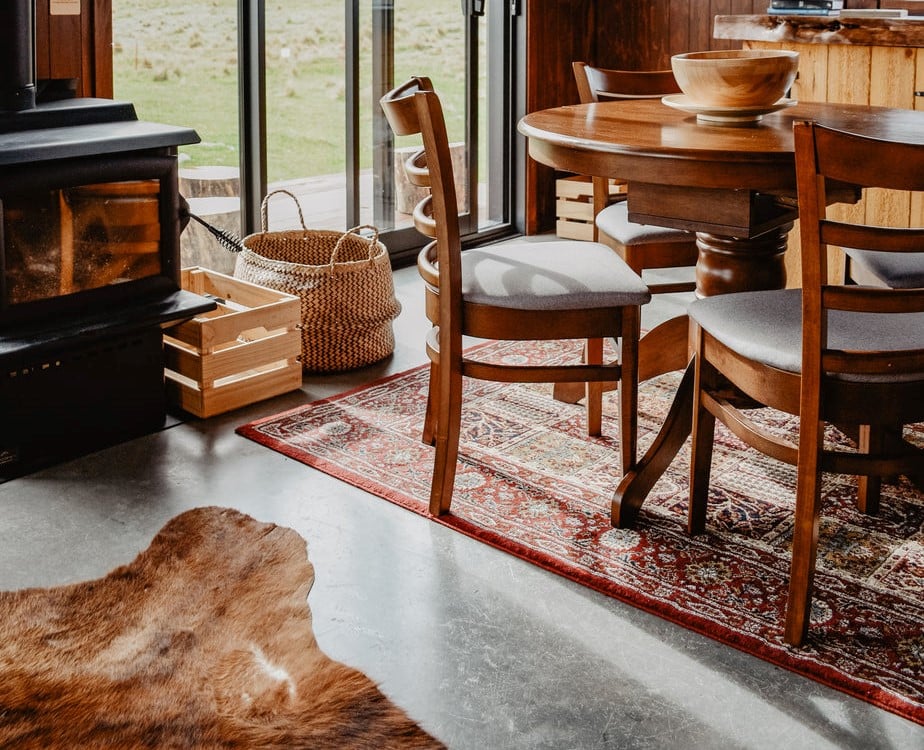 Another option for log cabin flooring is tile, stone, or concrete. These materials can provide a sleek, modern look that works well with contemporary design styles. For a modern twist, opt for polished concrete floors, which add an industrial edge to your cabin's interior. Natural stone or tile flooring works well in areas with high traffic or moisture but is not as warm or cozy as hardwood flooring.
No matter which flooring option you choose, it's important to ensure that it is durable and easy to maintain, as log cabins often see a lot of wear and tear.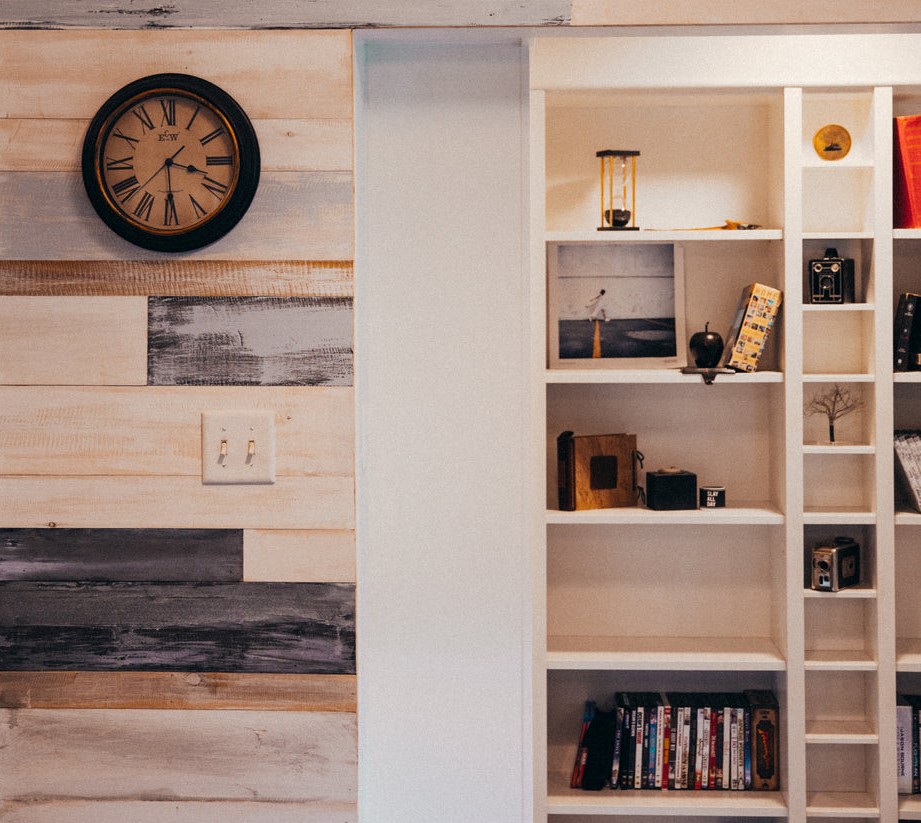 Pick your color scheme
Finding the right color combination is key to creating a cohesive and inviting space in your log cabin. Colors are how you'll infuse your space with a cozy and inviting atmosphere or create a modern and sleek vibe.
For rustic decor, use natural, earthy tones. These can include warm browns, deep greens, and rich reds — the perfect colors for creating a natural and organic feel.
Another option is to use neutral colors, such as whites, beiges, and grays. These colors work well with modern and contemporary design styles and help create a clean and sophisticated look.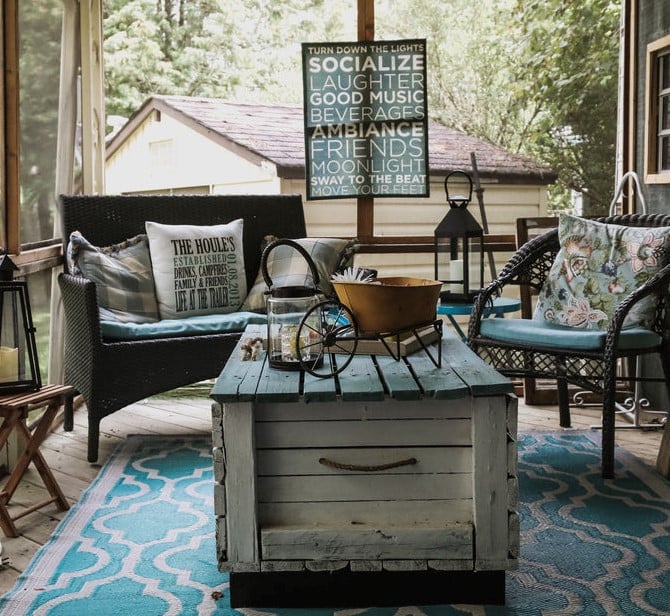 Or add interest and personality to the space with pops of bold color. For example, a bright accent wall, colorful bookshelf, or a blue area rug can add a fun and playful touch to your cabin's interior. Just be sure to balance these colors with more neutral tones to avoid overwhelming your space.
Ultimately, the key to selecting the right color scheme for your log cabin is to choose colors that make you feel happy and relaxed. Don't be afraid to experiment and have fun with your choices.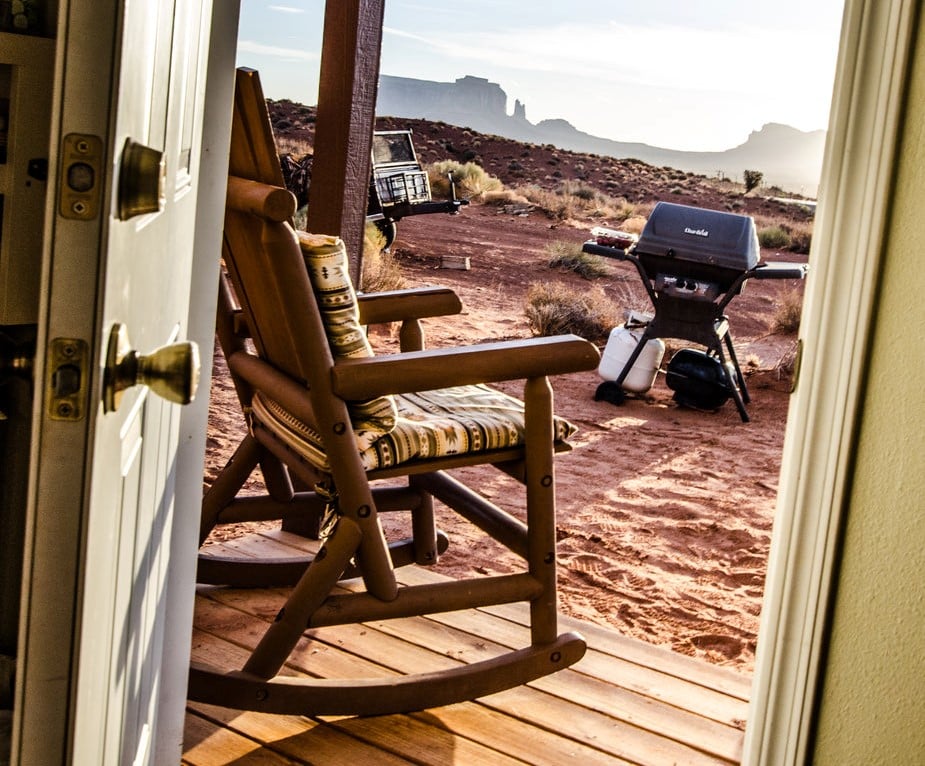 Choose the furniture
Once your log cabin's design style, flooring, and color scheme are down, it's time to move on to everyone's favorite part: furniture! The right furniture can bring your log cabin to life, making it a cozy and inviting retreat for you and your guests. When it comes to furniture selection, choose pieces that reflect your personal style and needs while also working well with the overall design of your cabin.
For a rustic cabin, natural materials like wood, leather, and linen can help to create a warm and inviting atmosphere. Consider wooden pieces like a log bed or a rocking chair to add comfort and charm.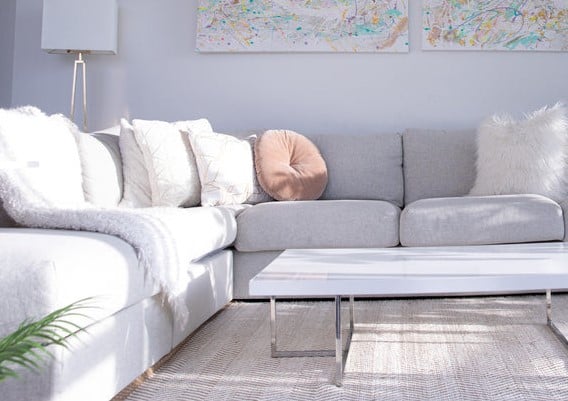 Choose furniture with clean lines and minimal ornamentation if you're going for a more modern look. Sleek metal accents or a modern sectional sofa can complement a more contemporary design style.
Since log cabins are often small, be careful with the size of the furniture you choose. Avoid oversized pieces that can make your space feel cramped. Instead, go for multitasking furniture, like a storage ottoman or a convertible sofa.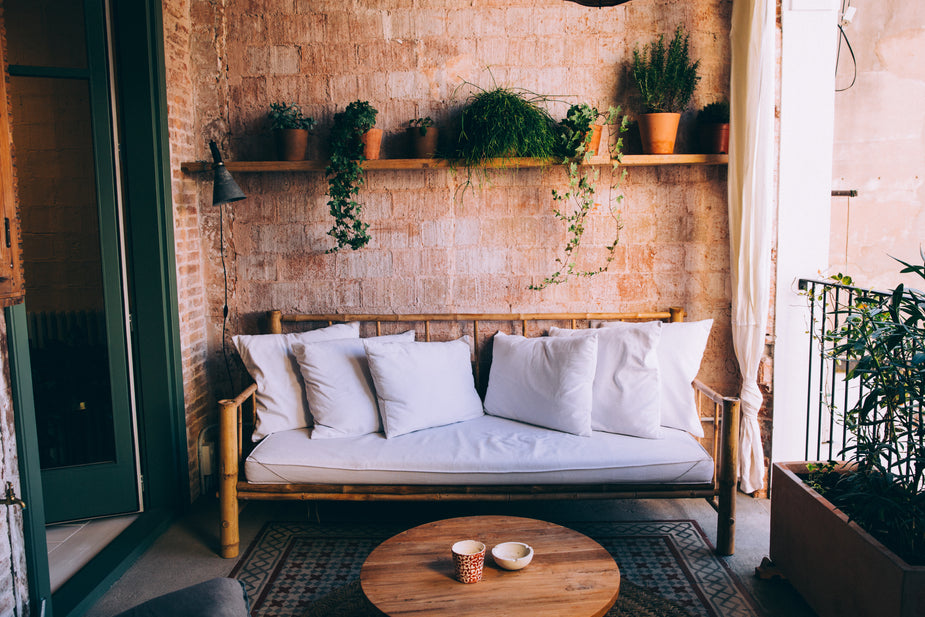 Pick the decoration and accessories
The next step in decorating your log cabin is the finishing touches that will make the space feel complete.
When it comes to rustic decor, natural elements like wood, stone, and houseplants create a serene and relaxing atmosphere. Vintage and handcrafted items also add character and personality to your space. Think wooden picture frames, stone candle holders, potted plants, handmade pottery, old-fashioned lanterns, and vintage signs.
Incorporating wildlife art and antlers into decor can be a perfect choice for those who want to fully embrace their log cabin's rugged and natural beauty. If you enjoy outdoor activities like hunting, fishing, or hiking, this is a clever way to bring a touch of wilderness inside and stay connected to your hobbies. And even if you're not an avid outdoors person, these decorations' cozy and rustic charm lets you add some unique and personalized touches to your space.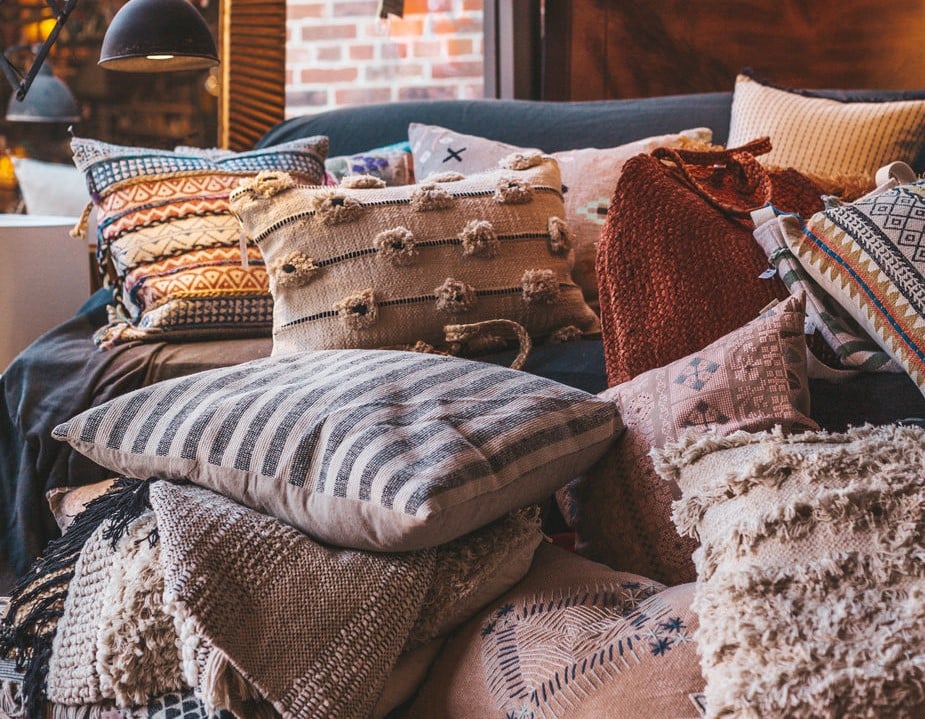 If you're going for a more modern look, you can bring it home with abstract artwork or sleek metal sculptures. Replacing a stone fireplace with an electric one is also a fashion-forward, eco-friendly choice that suits contemporary designs well. Aim for decor choices that can balance out the rustic elements of your log cabin and create a sophisticated, elegant environment. To keep the space from feeling too sterile, you can always add touches of warmth with natural wood accents or textured throw pillows.
Whichever way you decide to go, adding a few well-placed decorative accents and accessories makes your log cabin interiors pop and feel complete. Just remember not to go overboard – less is often more when decorating. Choose a few key pieces that really speak to you, and let them shine!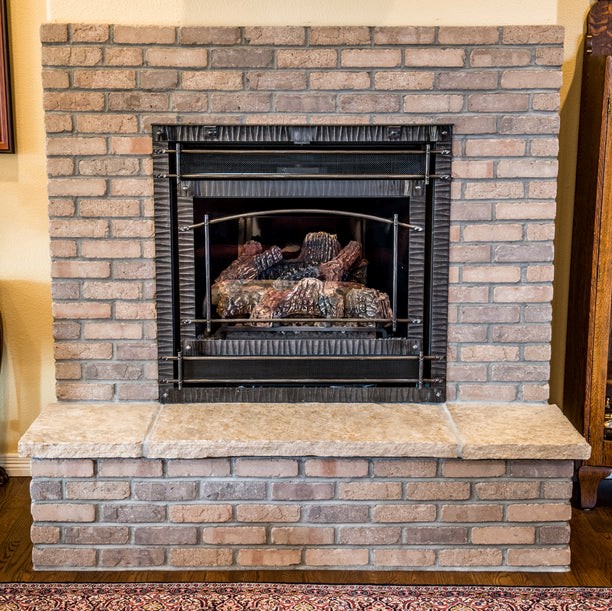 Cast it all in the best light
Lighting is essential to any interior, and it's no different for log cabins. The right lighting can create a warm and inviting atmosphere while also enhancing the natural beauty of the wood and other materials used in your space.
One option is to use warm, soft lighting. This can include table lamps, floor lamps, and wall sconces for creating warm pools of light throughout the cabin. Think candles or a stone fireplace, and the ambiance is set — just sit back in your cozy leather chair and relax.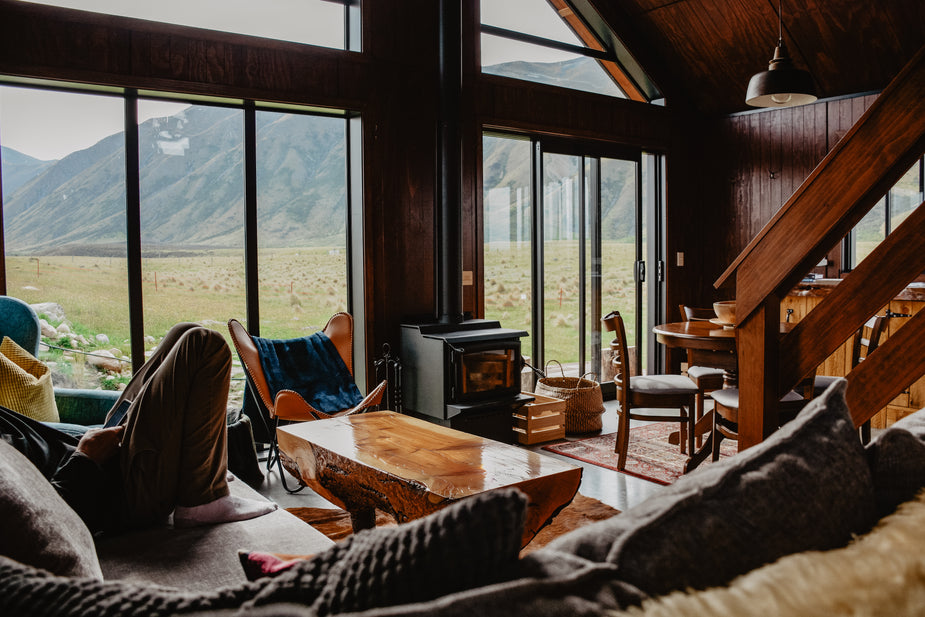 In contrast, a modern cabin or the areas where you need to work or read call from brighter and more directional lighting. Pendant lighting, track lighting, and recessed lighting can all help to create a sleek and contemporary feel or let you see what you are doing.
Don't forget about natural light, either! Large windows or skylights can help to bring the outdoors inside and flood your space with natural light during the day.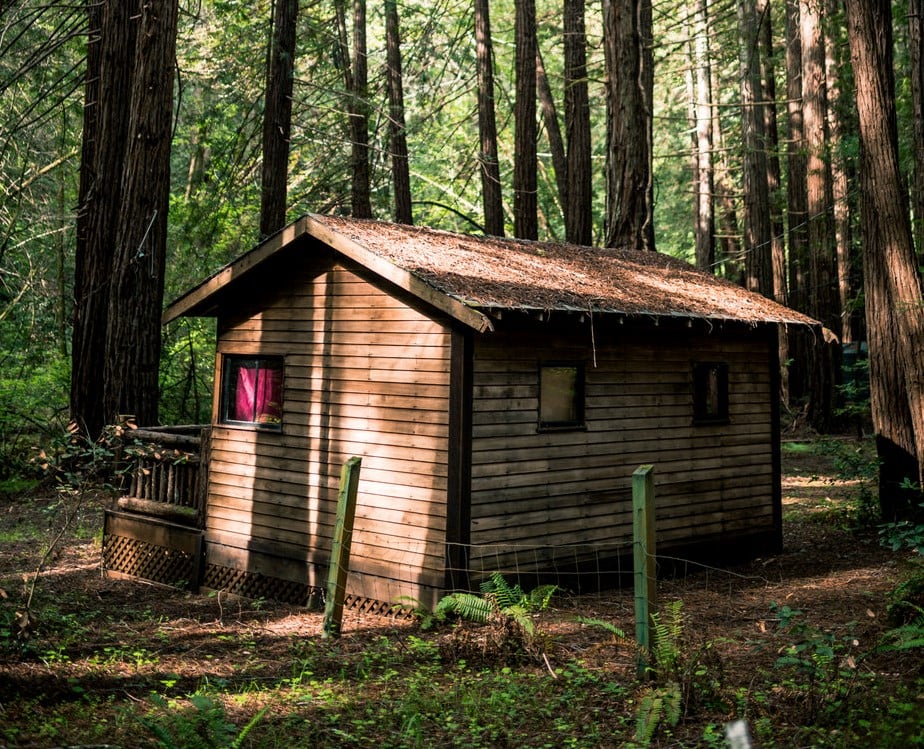 Let your personality shine through in your log cabin decorating
We've covered what you need to consider — design style, flooring, color scheme, furniture, decorations, and lighting — and left the most important tip for last. The key to creating beautiful and inviting log cabin decor is finding the right balance between natural charm and personalized style. If you aim to create a space that truly reflects your personality and preferences, you can't go wrong.
Whether you prefer a cozy and rustic cabin or a sleek and modern retreat, remember to choose items that you genuinely love, and that complement your overall design scheme. With that in mind, you'll be making the right choices to transform your log cabin into an oasis in the woods where you can relax, recharge, and enjoy the natural beauty of the great outdoors.
Sewn with Love, Minky Couture