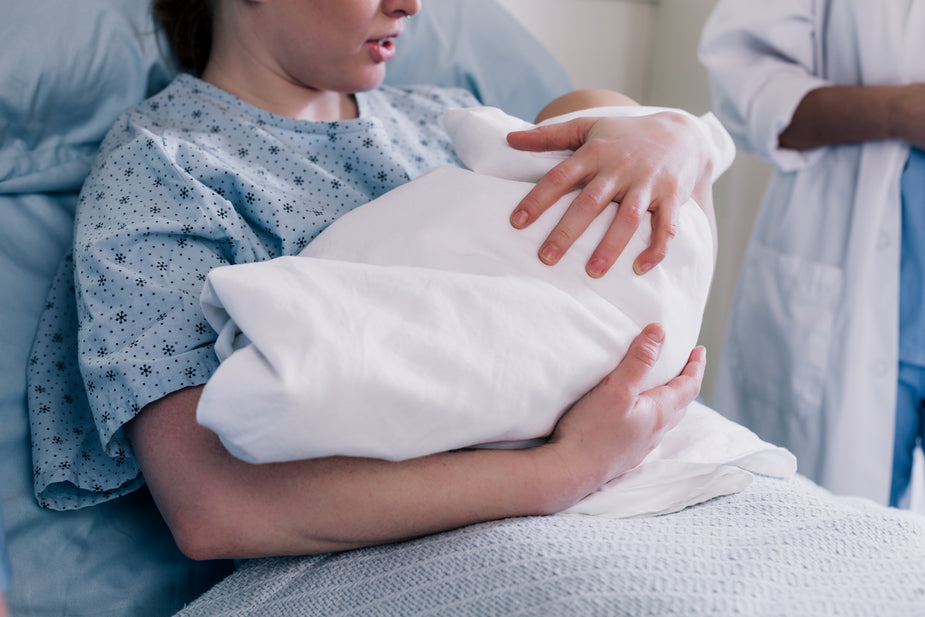 Welcoming your bundle of joy into the world is a magical experience, but it's not uncommon for new parents to encounter moments of restlessness and crying. As a new parent, it's natural to wonder how to calm down a baby and seek ways to comfort and soothe your little one. In these moments, a soft and comforting blanket can work wonders in creating a soothing environment. In this article, we will discuss how to calm a baby down in gentle and effective ways to calm your baby down using the power of a soothing blanket. Discover the importance of soothing a restless infant and find practical tips to help you navigate those moments of crying.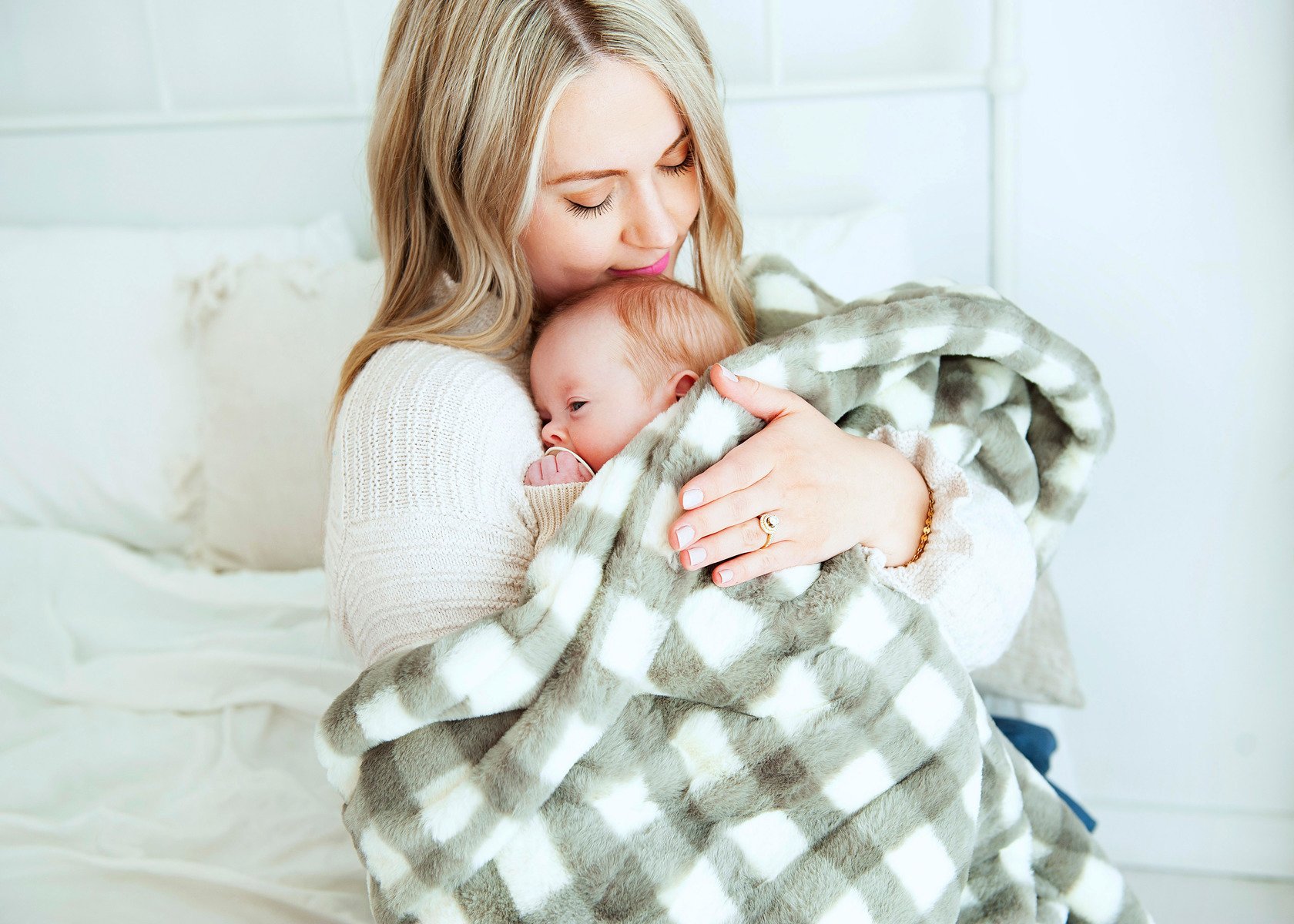 Importance of Soothing a Restless Infant:
Babies rely on their caregivers to meet their needs and provide a sense of security. When your baby is crying or restless, they are signaling that something is amiss, whether it's hunger, discomfort, or a need for closeness. By soothing your baby, you create an environment of safety and reassurance, fostering a strong bond and promoting their emotional well-being. Using a baby soothing blanket can play a crucial role in this process. It offers warmth, softness, and familiarity, which can help calm your baby and provide a sense of security during those challenging moments.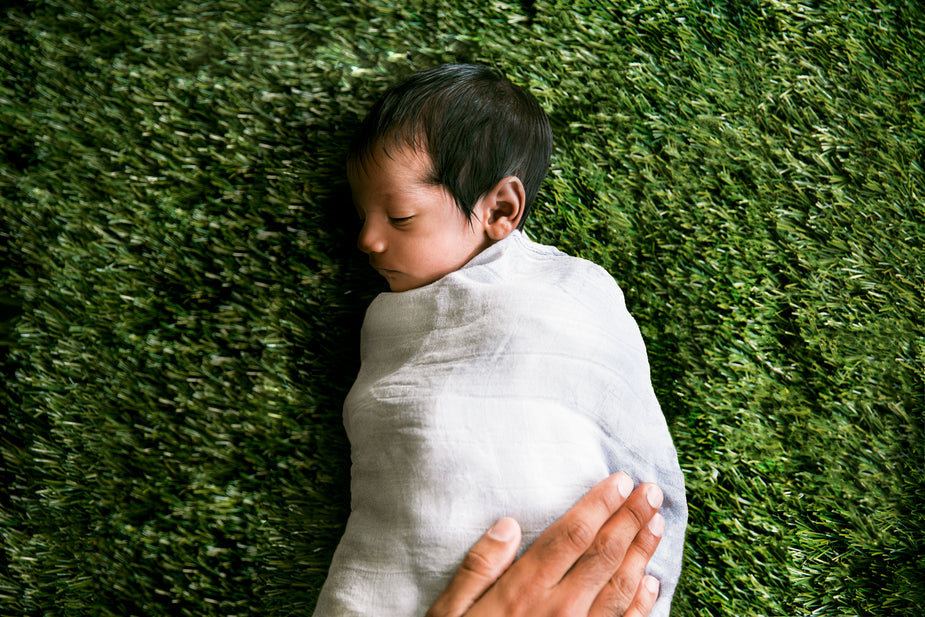 Practical Tips for Soothing a Crying Baby:
Swaddling:
Swaddling your baby snugly in a soft blanket can simulate the feeling of being in the womb, providing comfort and reducing their startle reflex. Make sure to choose a blanket specifically designed for swaddling to ensure proper breathability.
Gentle Touch:
Human touch is incredibly soothing for babies. Use the gentle touch of a soft blanket to stroke your baby's back or gently pat their bottom, creating a sense of comfort and connection.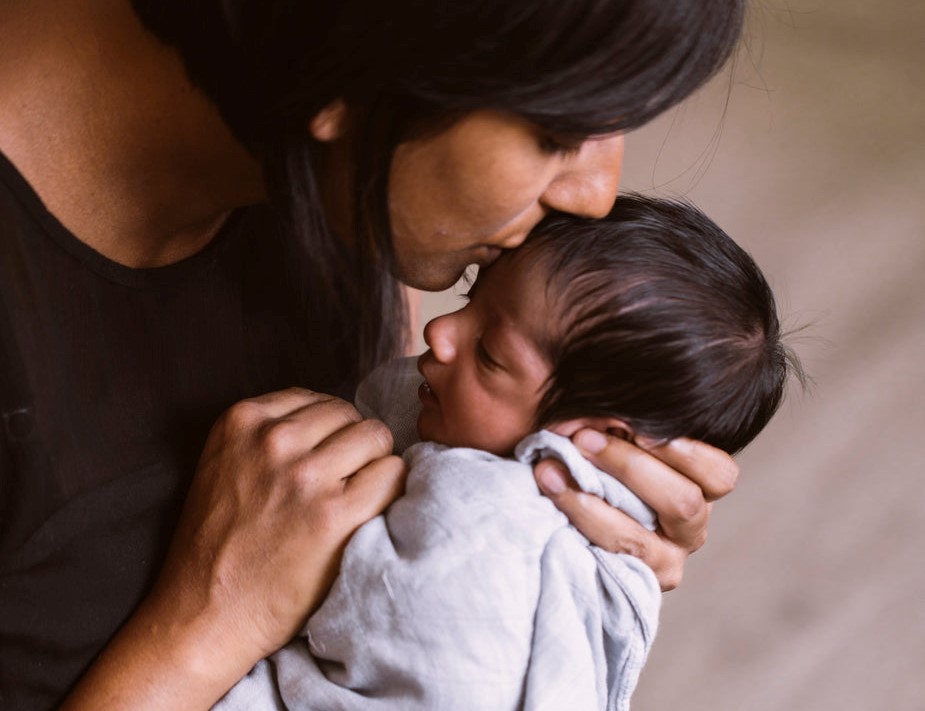 White Noise:
Babies are accustomed to the constant sounds of the womb. Recreate a familiar environment by using a white noise machine or playing gentle, rhythmic sounds, such as rain or ocean waves. Combine this with the comforting presence of a soothing blanket.
Scented Comfort:
Familiar scents can have a calming effect on babies. Consider snuggling up with the first to allow it to absorb your scent. You can even do so between washes. The familiar smell will provide reassurance and promote a soothing atmosphere. Minky Couture mini blankets are great for this and are one of the reasons they are donated to NICU's.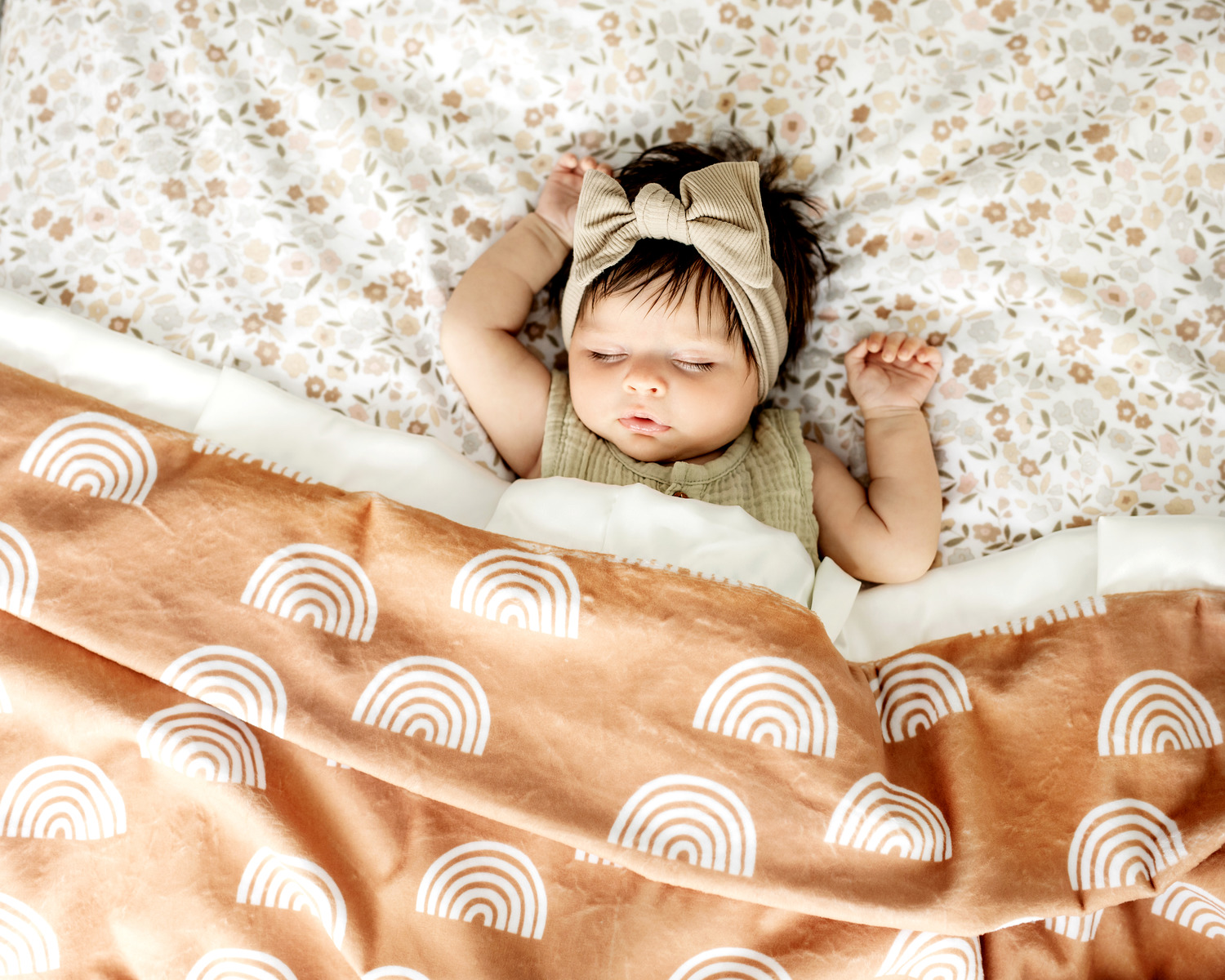 Benefits of Using a Soothing Blanket for Infants:
A specially designed soothing blanket, like those offered by Minky Couture, goes beyond providing warmth and softness. These blankets are crafted with care using luxurious materials that are gentle on delicate baby skin. They are designed to create a sense of security and comfort, promoting relaxation and peace for your little one. The unique textures and patterns stimulate their senses, fostering a calming environment.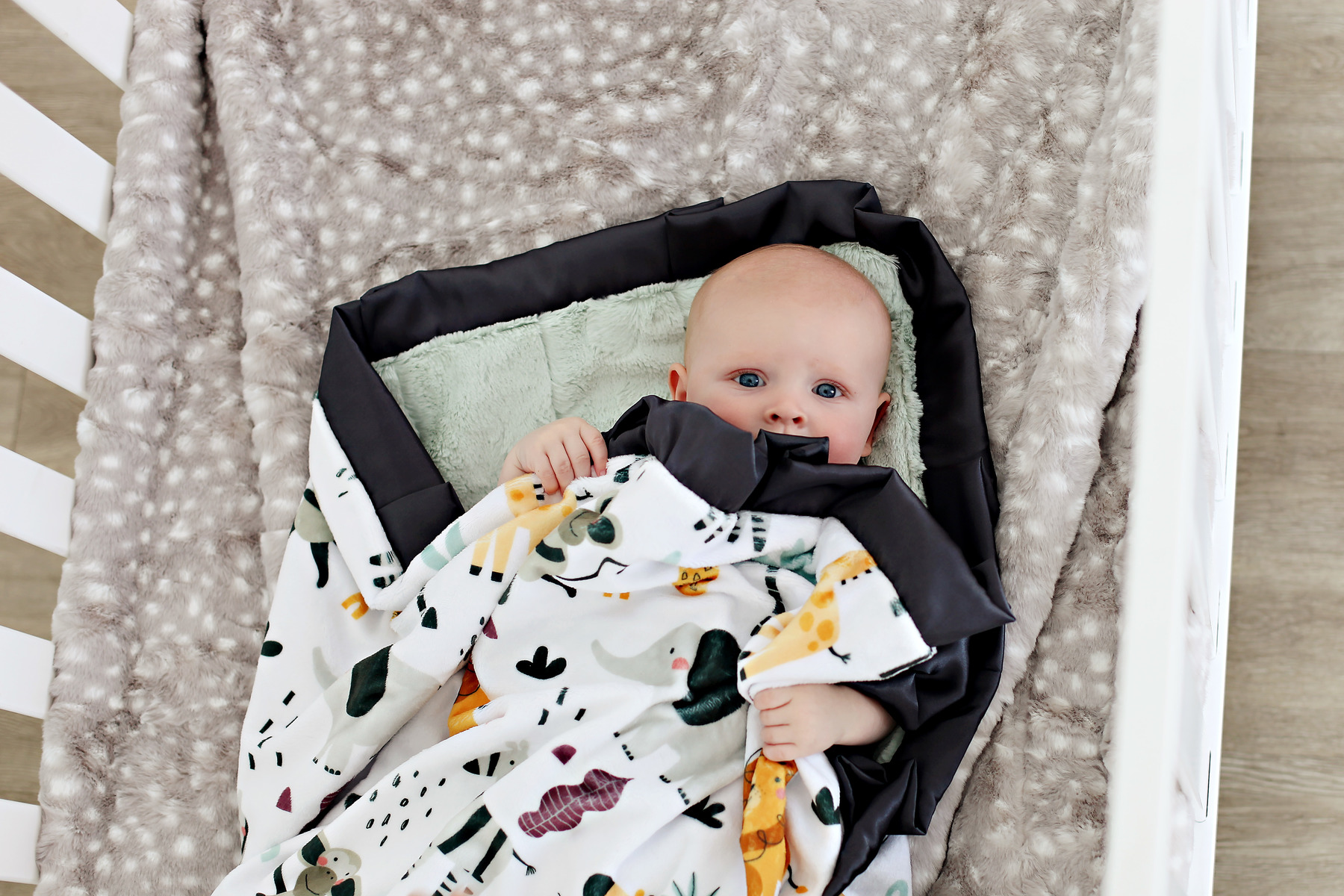 Exploring Different Types and Features of Soothing Blankets:
Soothing blankets come in various shapes, sizes, and designs to cater to your baby's needs. Minky Couture offers a range of exquisite blankets designed specifically for infants. Their blankets feature ultra-soft minky fabric, which provides an irresistible tactile experience. The plush textures and soothing colors of these blankets offer a calming and visually stimulating experience for your baby.
Look for blankets with features such as satin borders, which offer additional tactile stimulation, or weighted options that provide gentle pressure for extra comfort. Minky Couture's blankets are carefully crafted to meet the highest standards of quality and safety, ensuring a cozy and secure experience for your baby.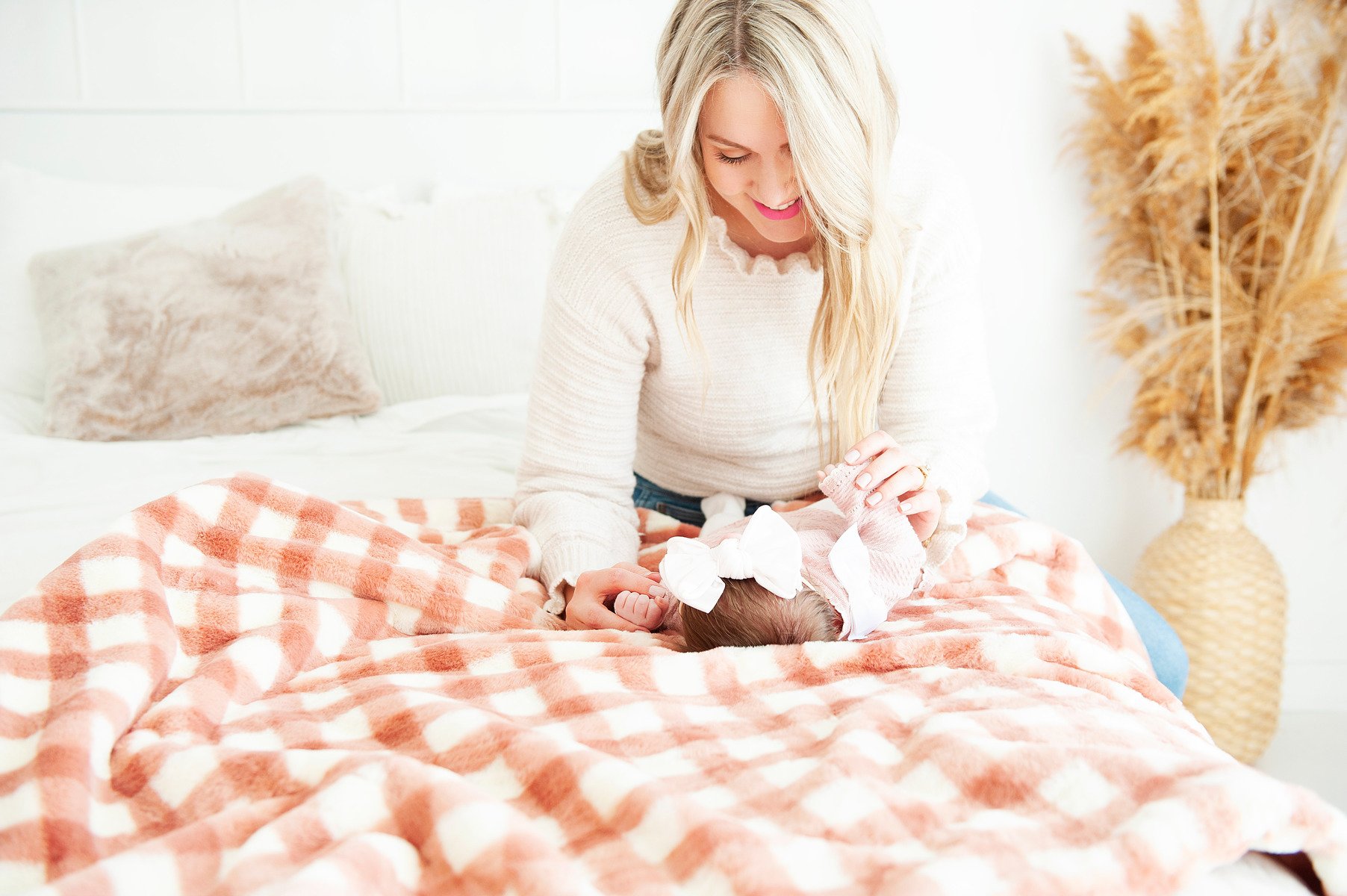 Additional Soothing Techniques to Try:
While a soothing blanket can work wonders in calming your baby, it can be complemented by other soothing techniques. Baby massage, for example, involves gentle strokes and rhythmic movements that can promote relaxation and alleviate tension. Experiment with different massage techniques, focusing on areas such as the back, arms, and legs. Gentle rocking or swaying can also be effective in soothing a fussy baby, mimicking the comforting motion they experienced in the womb. For some babies, a pacifier provides additional comfort and can help to calm them down. Discovering a combination of techniques that work best for your baby will help create a soothing routine that brings them peace and tranquility.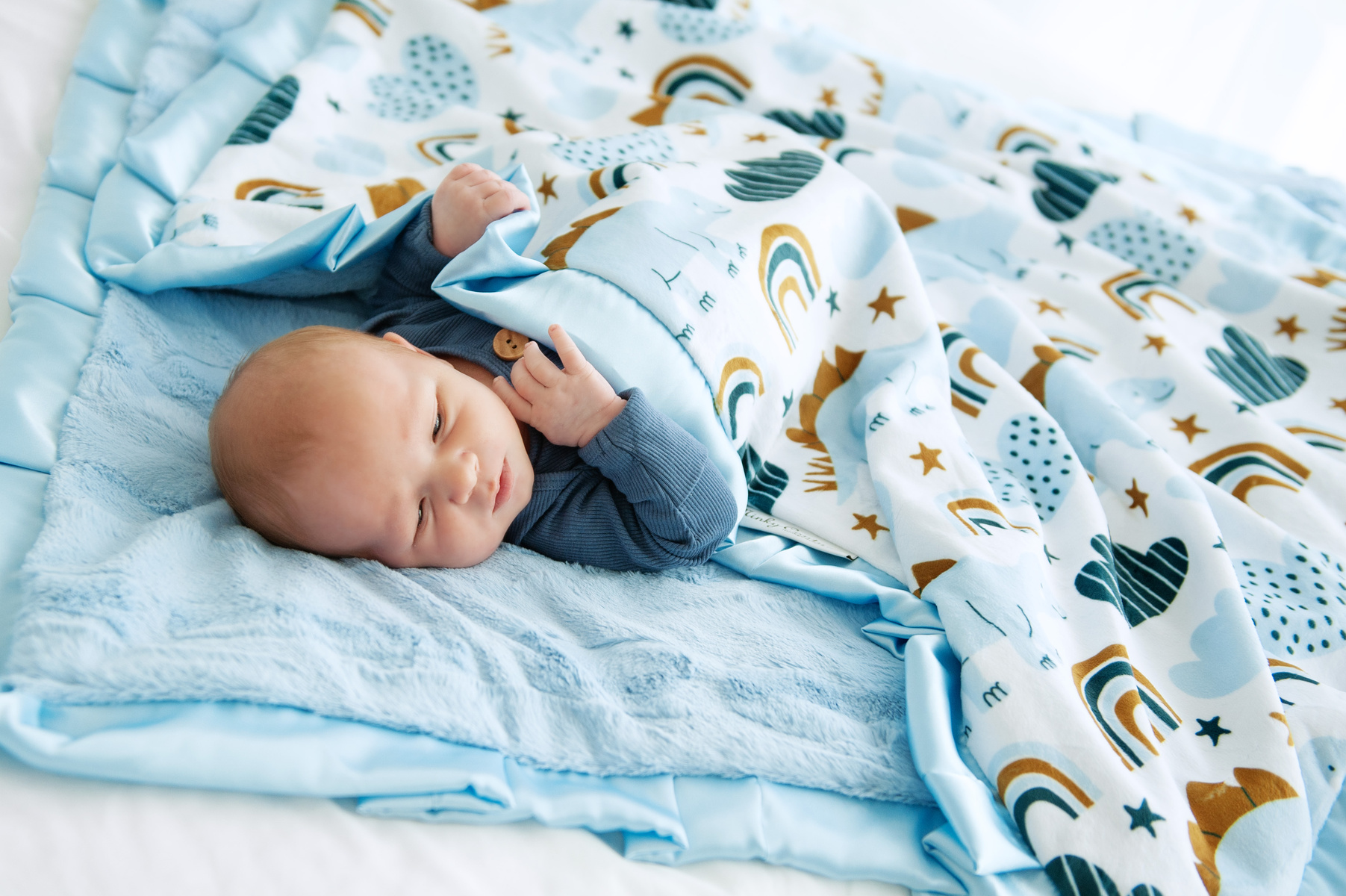 When it comes to calming a restless infant, a soothing blanket can be a game-changer. By creating a nurturing and serene environment with a soft and comforting blanket, you can help soothe your baby and provide a sense of security and reassurance. Whether it's swaddling, gentle touch, or incorporating white noise, the power of a soothing blanket in conjunction with other calming techniques can make a remarkable difference in helping your little one find peace and tranquility during those moments of restlessness. Embrace the magic of a soothing blanket from Minky Couture and witness the transformative effects it can have on your baby's comfort and well-being.
Sewn with Love,