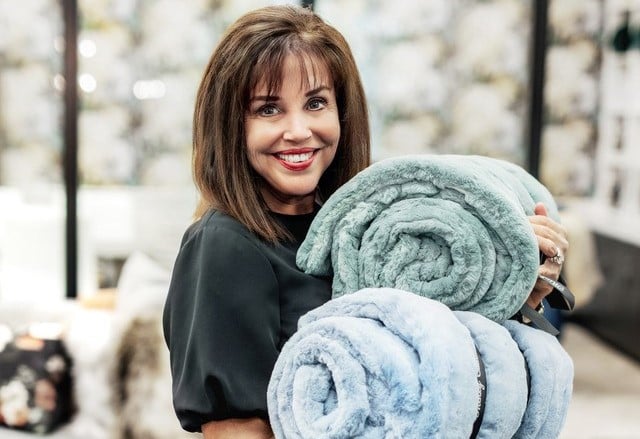 Hi Minky Lovers,
We're here to answer one of the biggest questions we are constantly asked.
"Where did Minky Couture start?"
We love to share Minky Couture's story from the beginning. So, here's the inside scoop:
Sandi Hendry is the owner and founder of Minky Couture. She began with a hand-sewn blanket in 2009 when her adult daughter was sick with a life-threatening illness. Sandi had the first Minky Couture Adult blanket sewn for her daughter during this difficult time of her life. The blanket Sandi designed had all the same soft and cozy features that a baby blanket had, but on a larger, more fashionable scale for adults.
A couple of months after seeing and hearing about the blanket Sandi gave to her daughter, family and friends soon wanted their own blankets. It was evident from the incoming order requests: everyone wanted a piece of the luxury.
Sandi immediately got to work to fulfill her growing pile of orders and sewed more blankets—in addition to the custom orders she was already making—and sold them from the trunk of her car. Due to her popular and sought-after product, the trunk quickly became too small to meet the demands of her thriving business and she decided to expand. No one could get enough of these snuggly blankets, and we couldn't blame them!
Sandi surrounded herself with a brilliant team of several close friends, all who believed in her and supported her dream of building a business. Together, they fashioned an organization that touches people's lives around the world, offering comfort and an extra hug in the form of a blanket. Many of these women who started with Sandi still work with her today and remain the backbone of this start-up.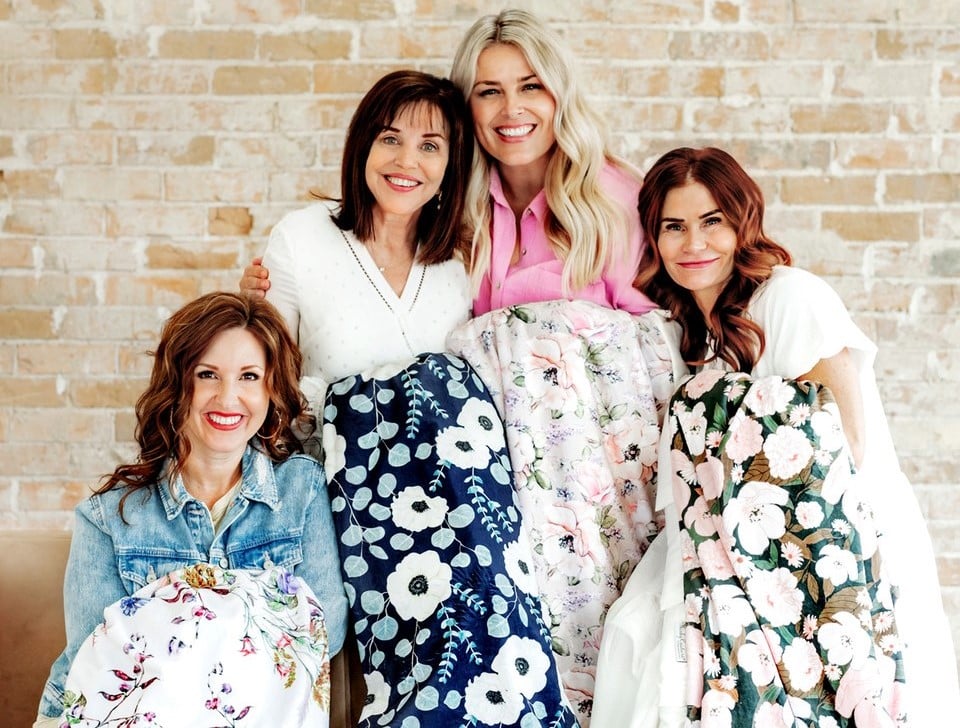 The hours of hard work, preparation and planning came to light when Minky Couture opened its first store in Layton, Utah in 2010. Around the same time, the company launched their own website for online shopping. Fast forward five years and Minky Couture held its fifth—yes, fifth! —store grand opening in Orem, Utah. More recently, Minky Couture stores spread across the state of Utah have all been recently remodeled and redesigned with larger store front space, extravagant chandeliers, and lavish cheetah print carpet. In addition to these fabulous stores, Minky Couture is always looking to expand and we have high hopes for the future.
Sandi's business grows exponentially each year and with that growth, new challenges present themselves that motivate us to progress and push the company higher. Creating and building a social media presence, increasing warehouse demands, and keeping up with the influx of online store orders, are just a few of the many areas Minky Couture has fabulously improved since opening all those years ago. The website continues to soar and with a new look and design, navigating to find a customer's desired blanket is simple.
Amazing local seamstresses in Utah communities sew many of the Minky Couture blankets offered; a particular feature we are proud of as a company. This provides opportunities for dozens of local stay-at-home moms to balance their family and work lives, contributing to their communities. Blankets are sewn with amazing attention to detail, then rolled, packaged, and sent off to their new homes. Minky Couture blankets are high quality, fashionable, and cozy: just the right ingredients for anyone to fall in love with. Thanks to these hard working seamstresses, we have the option to personally create customer designed blankets with our available fabrics.
Sandi's dream boomed into a popular retail sensation not only as a result of her diligence and enthusiasm, but also because of the love and loyalty from her customers—that's you! Sandi founded this company on compassion and helping others. These intrinsic values have led to countless blanket donations made across the United States and internationally for various purposes. Many of these blanket recipients have been victims of Las Vegas mass shooting, natural disasters such as hurricanes and wildfires, and countless bereavement gifts for lost loved ones.
Sandi has always been very generous from the time her business began, she continues to find ways to comfort others with her blankets. When Sandi comes across someone in need, she never hesitates to gift a blanket and make them feel like her best friend. Learn more about how we give back at Minky Couture with our Heart of Minky Couture program.
Stop by any one of our Utah store locations in Layton, South Ogden, Sugar House, Draper, Orem, or St. George, and share your Minky Couture experiences with us! Our customers are the best customers!
Sewn with love, Minky Couture