As much as we love traveling, there's no denying that sometimes getting from A to B isn't the most comfortable process. Whether you're 35,000 feet up in the air, miles out to sea, or cruising down a long highway in the middle of nowhere, being away from the creature comforts of home can swiftly take a toll. When you add cramped spaces, stale air, and oblivious strangers, things can start to seem a bit dicey!
What if we told you it's possible to take your transit experience from traumatizing to terrific? The key, dear friends, is in preparation. We've assembled some comfortable travel tips and tricks to make your next journey a total breeze — all you have to do is pack.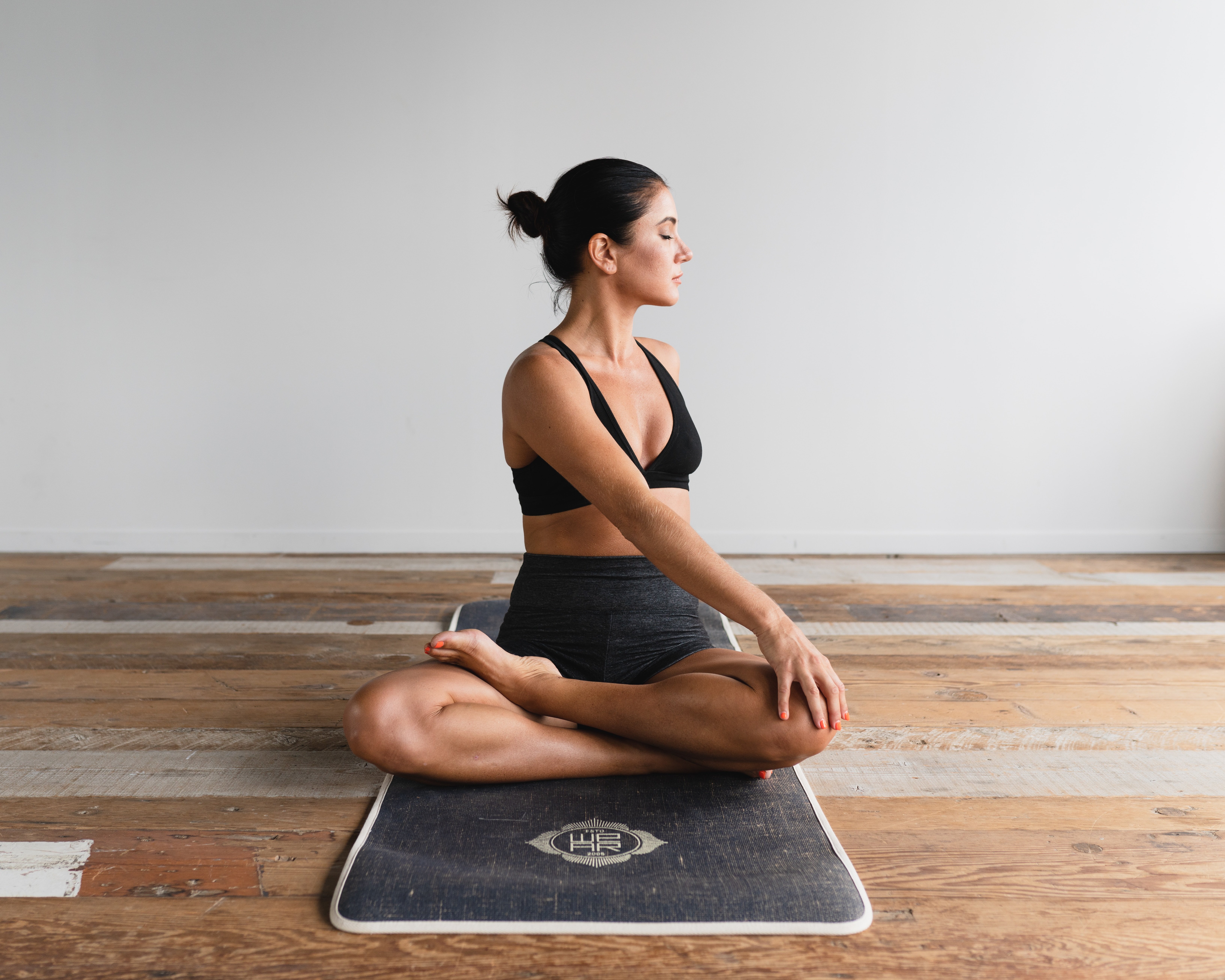 1. De-stress before you go
We get it—planning a trip can be a huge mental undertaking which can lead to a lot of stress before you even set off on the journey. However, bringing this tense energy with you when you set off is a surefire way to negatively impact your comfort levels on your trip. If time allows for it, spend the hours (or ideally, day) before you set off doing things that will put you in a calm headspace. Go out to breakfast, do some yoga, get one last walk in — any activities that help you unwind will do.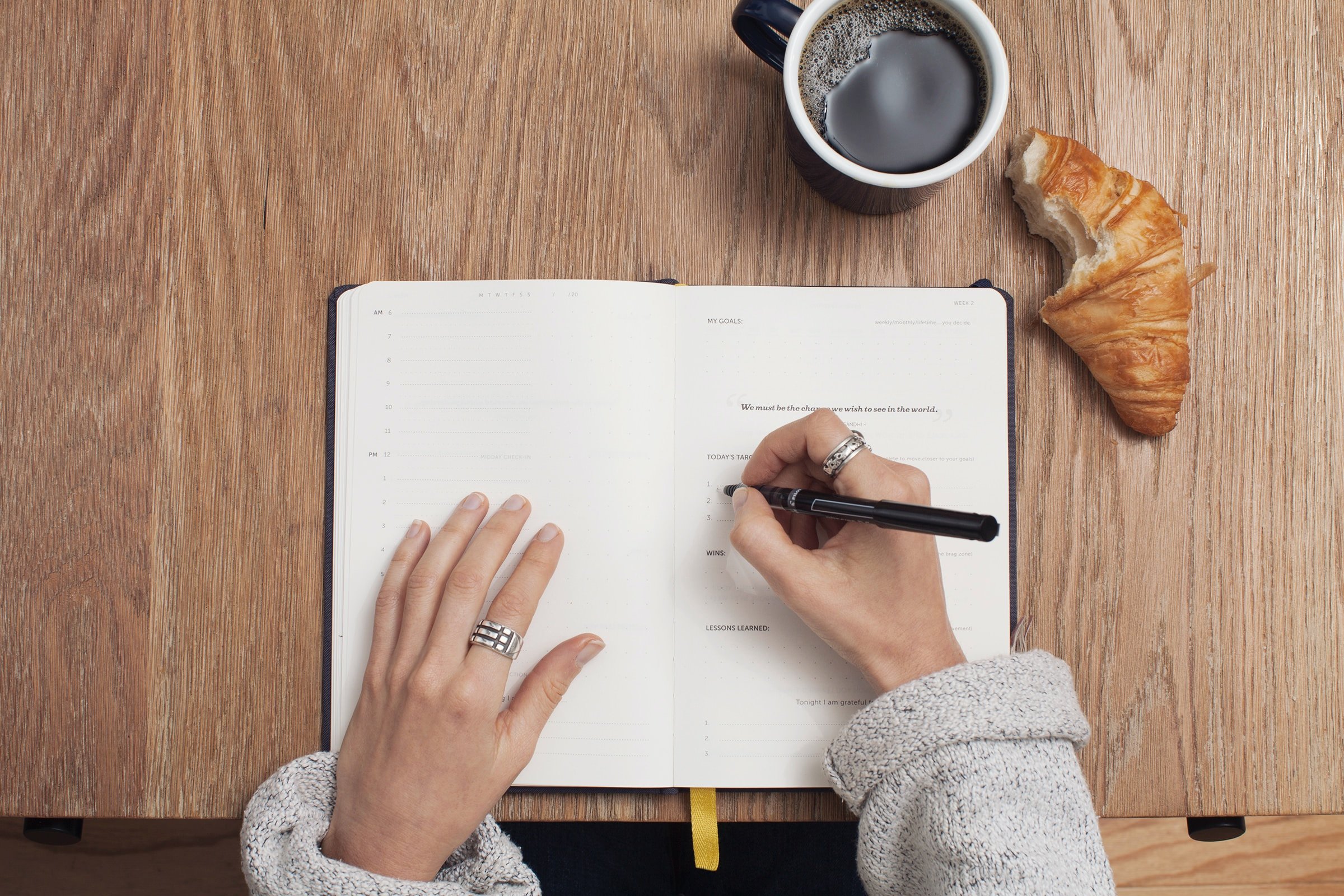 2. Make a list (and check it twice)
Much like in Home Alone, the unique panic of realizing you've forgotten something may send you into a stress spiral for the rest of your journey. A great way to combat this is with lists! Before you pack, have a think about your essential items (passports, device chargers, medication) and where you can store them for easy access. With a little forward planning and organization, you can set off on your journey with the peace of mind that all of your must-haves are accounted for.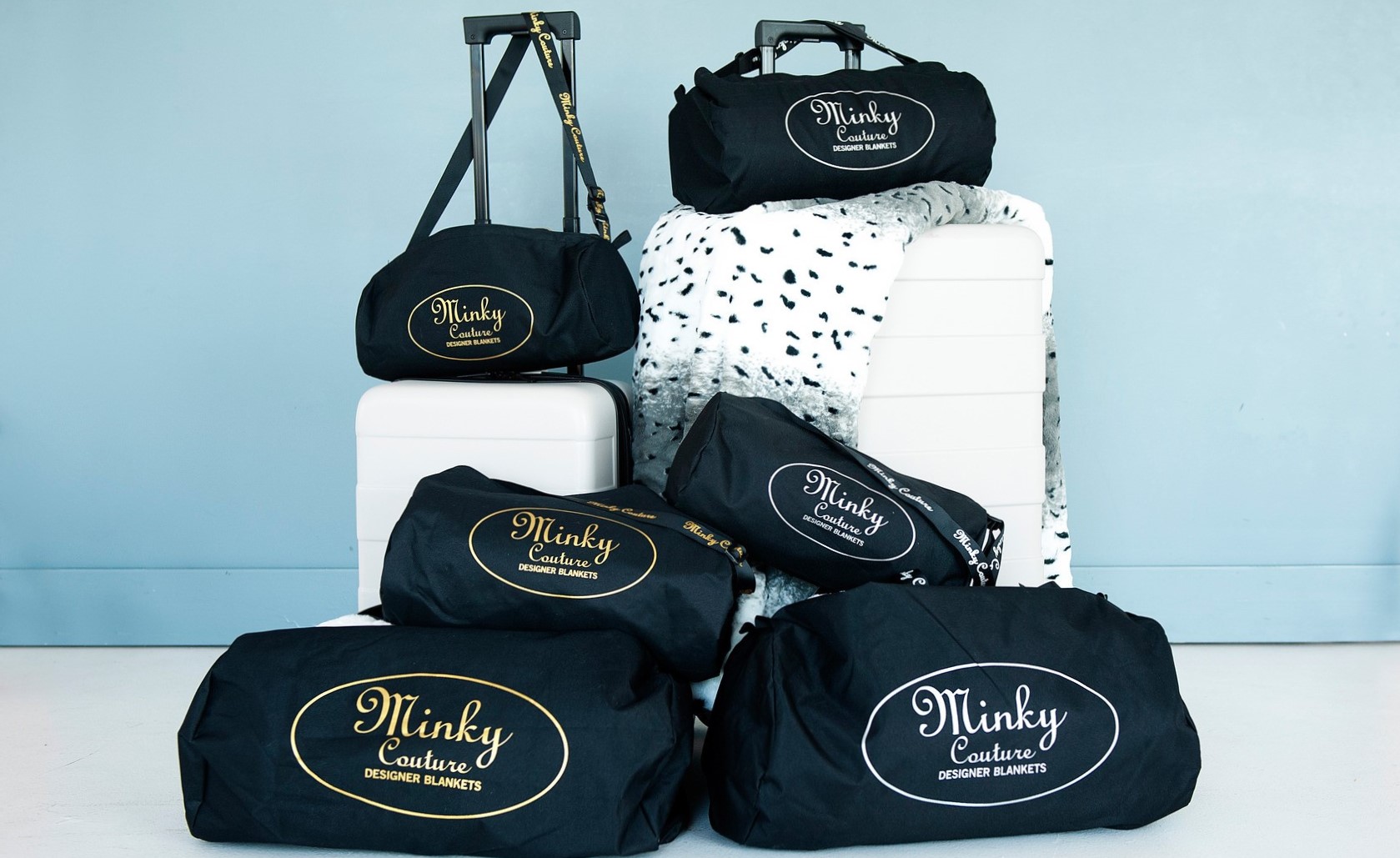 3. Get set to snuggle
Long-haul transit usually means two things—arctic air-conditioning temperatures and uncomfortable spaces. One of the best ways to combat these things is to bring a high-quality blanket with you—something soft and warm will greatly increase your chances of being able to get comfy and maybe even catch some shut-eye. You are allowed to bring your blanket on a plane, but it's worth finding one that's the right size and thickness so it doesn't take up too much carry-on space. A travel pillow is also a must if you're going to attempt sleeping in your seat—try to pick something compact that won't be too tricky to stow while you're awake.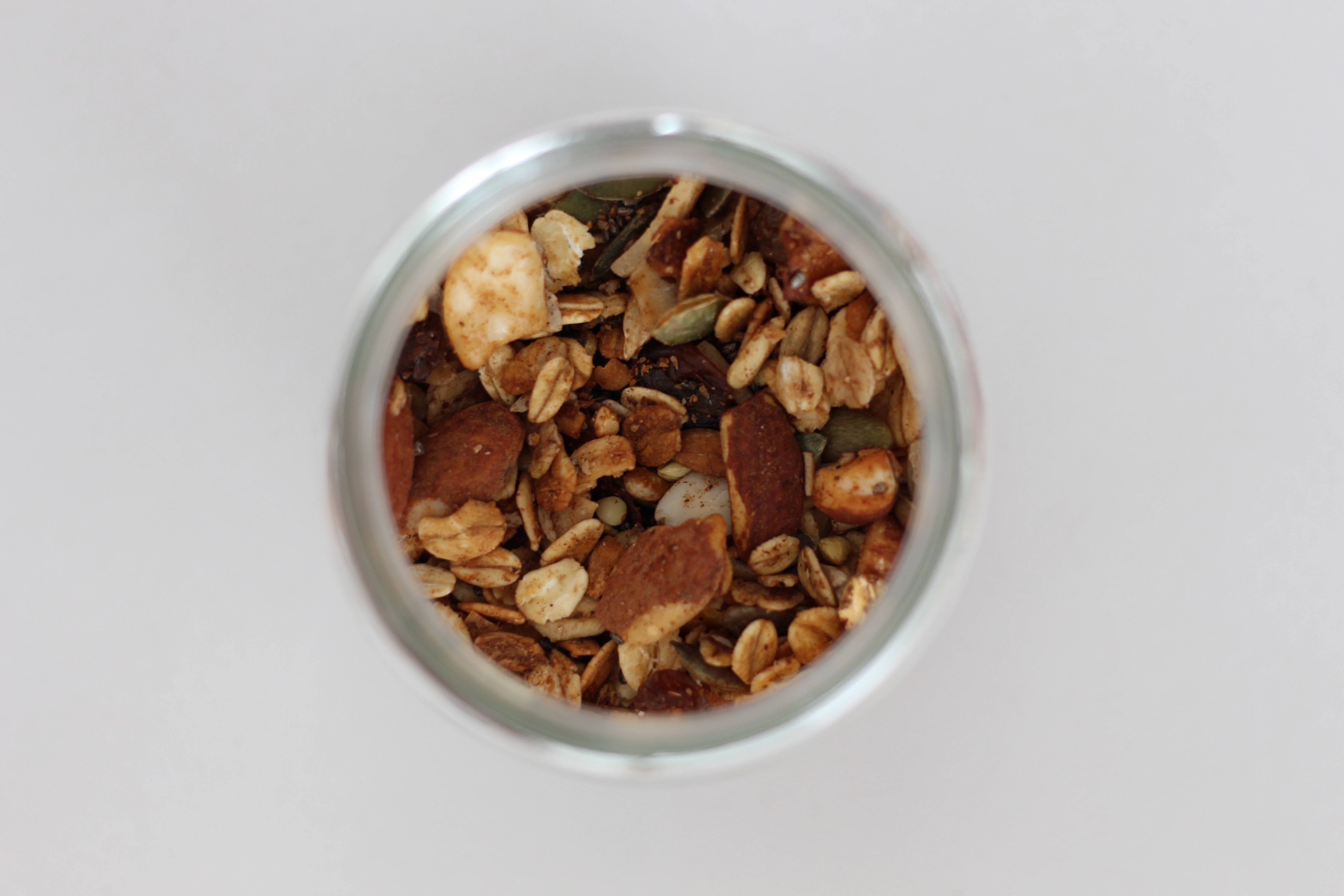 4. Snack on the right stuff
Nobody likes having a rumbling tummy (being "hangry" is a real thing), so be prepared with plenty of snacks for your trip. Treats are great in moderation, but balancing them out with healthy travel snacks is a wise choice—things like dried fruit, granola bars, and nuts will keep your gut happy and release energy slowly. While the occasional tea and coffee is fine, be mindful of overdoing it—caffeinated beverages are a diuretic, so you'll have to make more pitstops to the bathroom.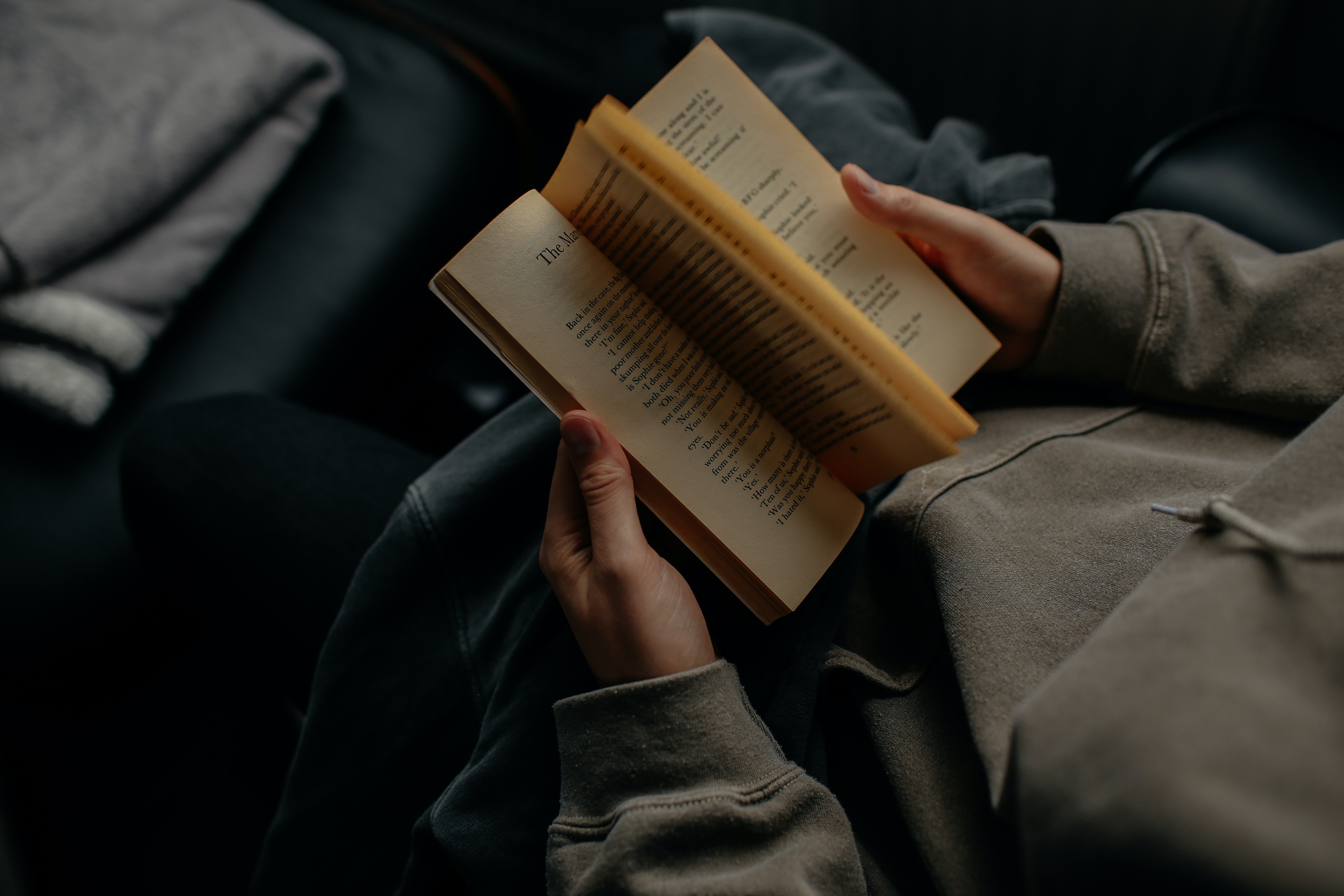 5. Ditch the dress code
As tempting as it may be to glam up for your trip, comfortable travel is all about comfortable clothes. Tight waistbands, shoes that pinch, or anything with straps that dig in to your skin should be automatically disqualified from your transit wardrobe. Stick to loose clothing that's flowy and comfortable. Layering is also a great way to combat any temperature changes—keep a sweater or cardigan on hand.
6. Keep yourself entertained
Being bored and unstimulated is a quick way to make your mood turn south. Combat this by being prepared with loads of entertainment options—download your favorite shows or podcasts, bring some books, or catch up on those neglected games you took up during peak Covid. Audiobooks are also a great option for long drives. If you can find a funny title, even better—laughter helps to keep you awake and alert.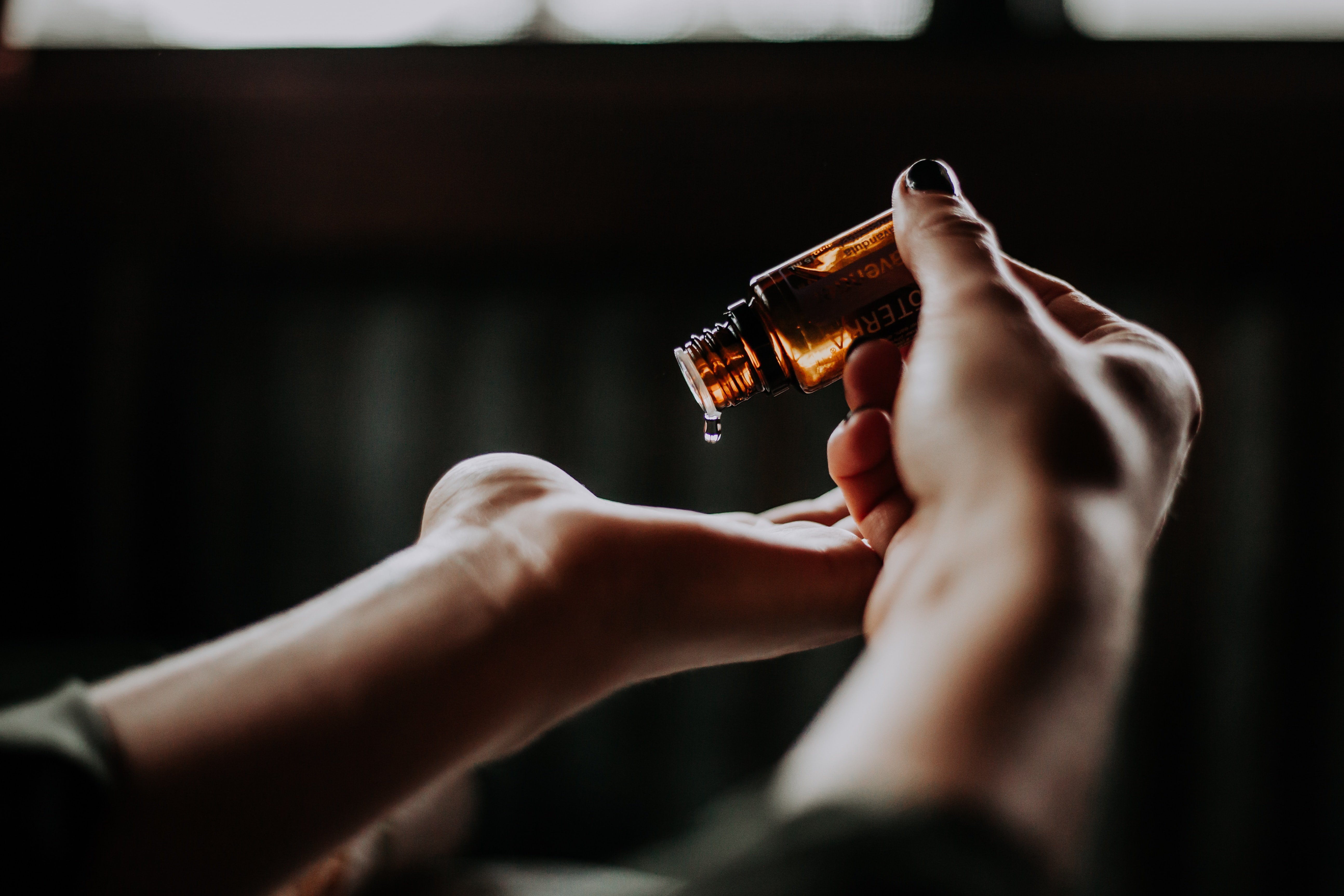 7. Be a hygiene hero
Traveling has a way of making us feel gritty, grimy, and dirty—which is quite inconvenient when showering isn't an option. One of the key tips to comfortable travel is taking extra steps to make yourself feel fresher. A toothbrush, toothpaste, baby wipes, mints, and deodorant are all must-haves in your carry-on for your own comfort—not to mention your fellow travelers will thank you for your diligence.
8. Save your skin
Not only is self-care a great way to relax during transit, but it can also help combat the drying effects that travel has on your skin. Long-haul flights can be especially taxing on your skin, so be prepared with some in-flight skin essentials. Face masks, moisturizer, hand cream, and skin oils are all saviors that will keep you feeling fresh and comfortable.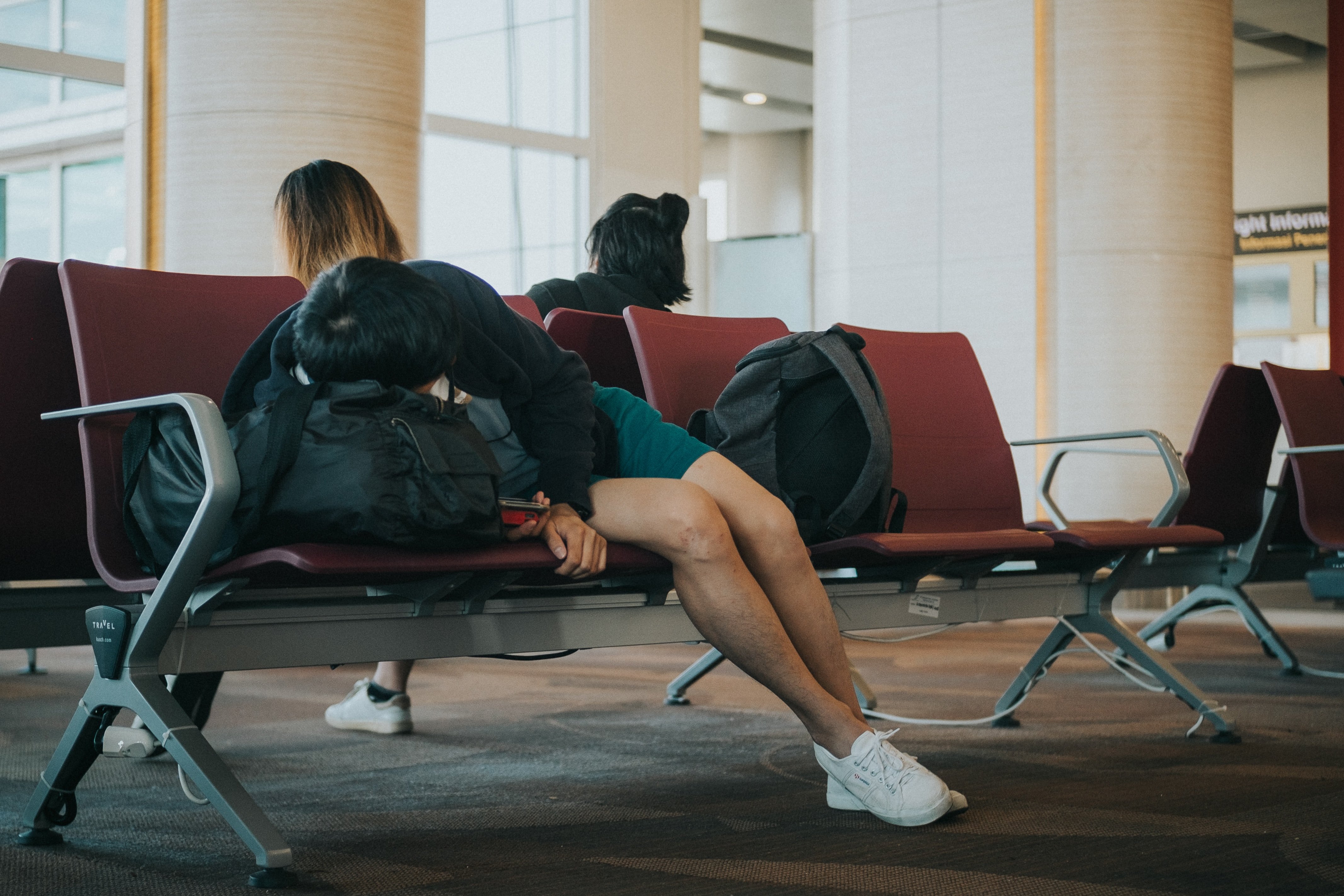 9. Don't neglect sleep
Some people can fall asleep anywhere, while others can struggle to doze even at the best of times. Whichever camp you fall into, getting some sleep during transit is a great way to make the journey more comfortable. Some calming supplements can help you drift off if you're not great at falling asleep on your own. If you're on a long road trip, plan decent stops or overnight stays into your journey—driving tired is not worth the risk.
10. Get your body clock on track
If you're changing timezones during long-haul transit, doing a bit of research on when to sleep versus when to stay awake can save you from the dreaded jet lag at the other side. There are some more great tips on how to avoid jet lag, including adjusting your sleep cycle before you travel or timing your flight to minimize disruption to your circadian rhythm.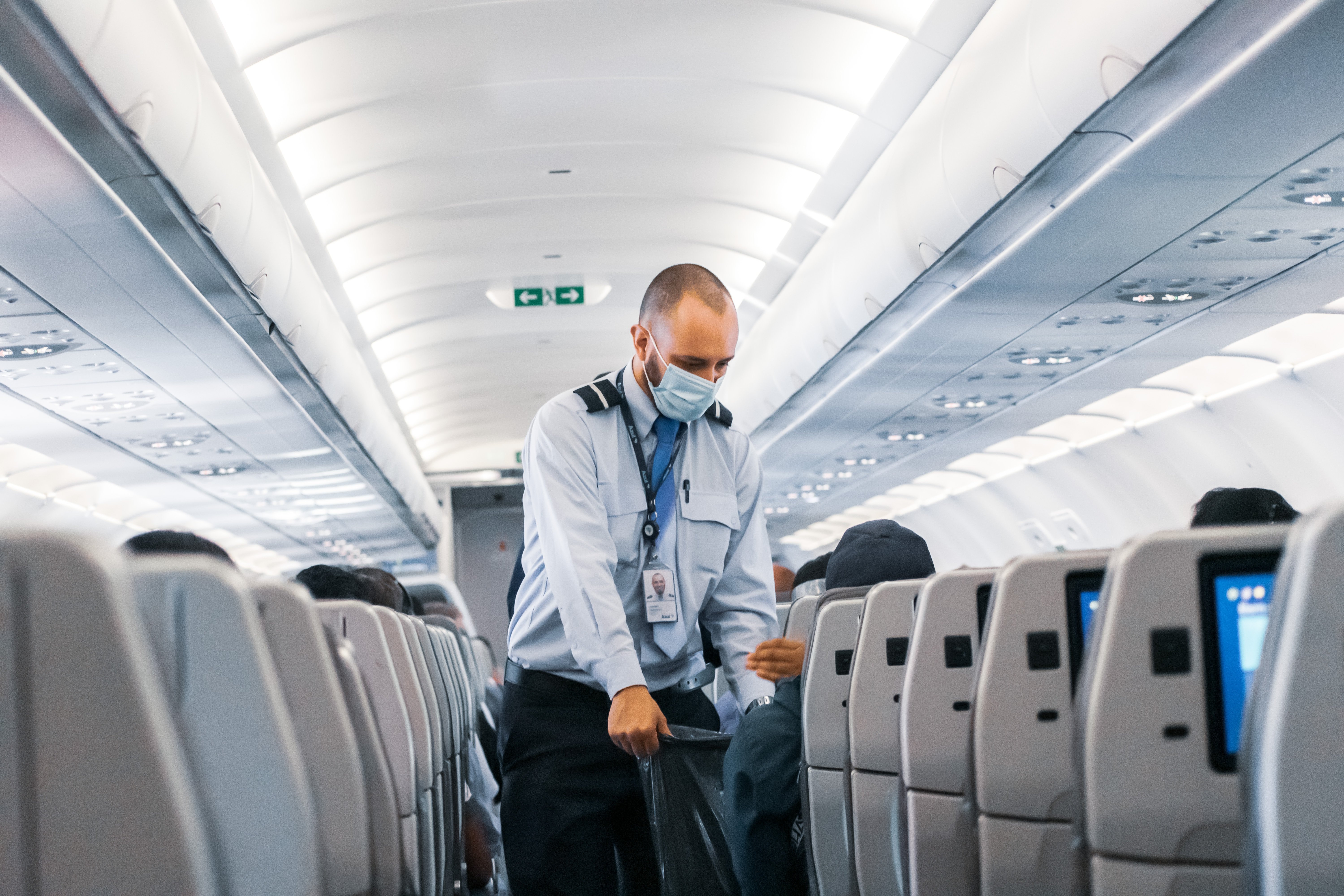 11. Keep the vibes right
While some people find being still relaxing, others can tend to spiral into a negative headspace. If you tend to be more of an anxious traveler, some mindfulness exercises can help you get into a calmer state of mind. Keeping your mind as relaxed as possible on your journey will have a positive impact on your physicality—because a clenched jaw or tight shoulders aren't fun for anyone.
12. Be nice
It goes without saying, but being nice to the crew on your journey is a smart move. These folks deal with fussy (and sometimes rude) passengers constantly, so making an effort to be pleasant and polite will no doubt make their day. There's also a chance you'll get preferential treatment or some extra treats—it really is cool to be kind!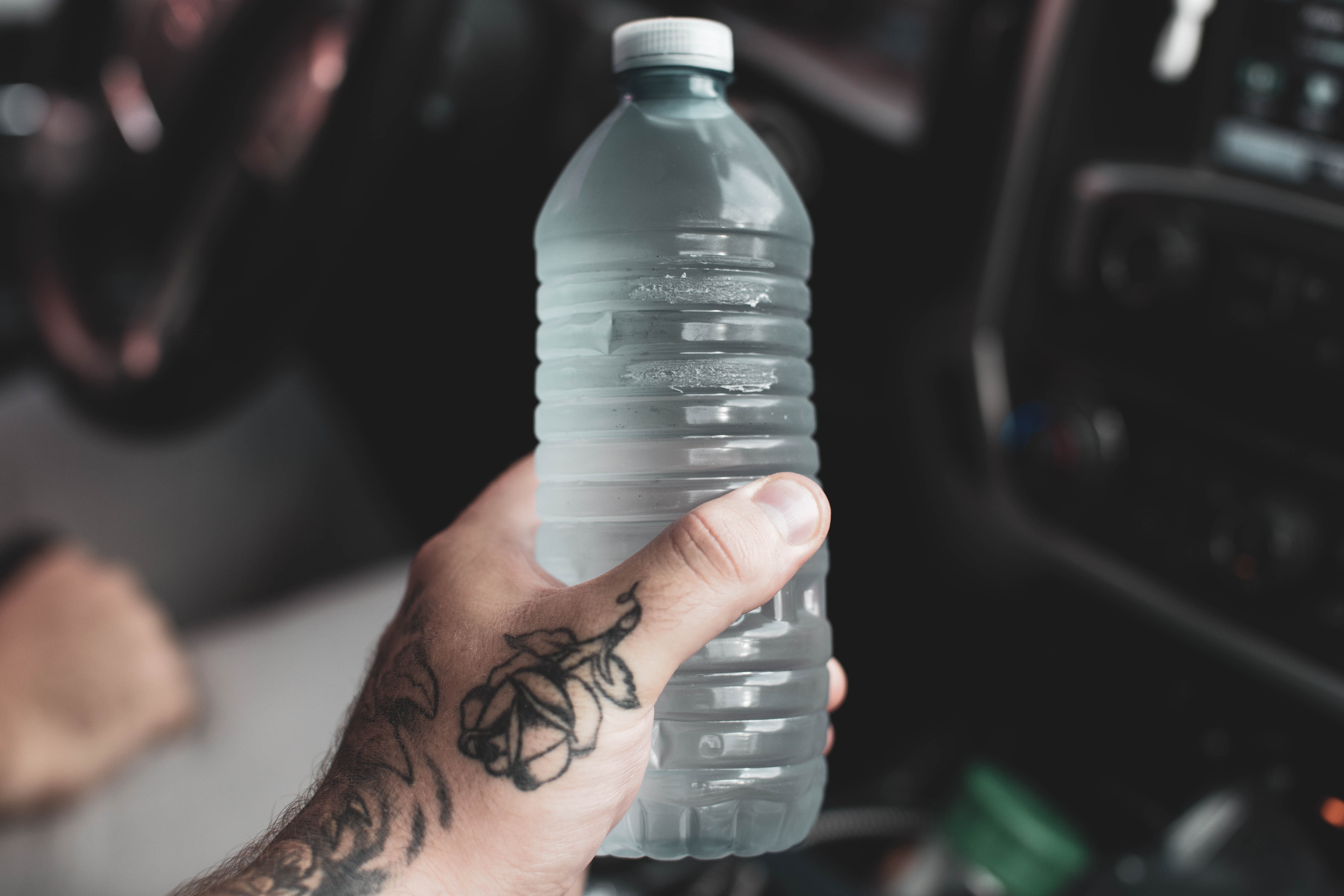 13. Hydrate, hydrate, hydrate
Sometimes in the excitement of travel, we can forget some of the most basic health advice that usually comes naturally—and one of those crucial tips is drinking water. Whether you're driving through the desert for hours or trapped in the arid atmosphere of a plane cabin, dehydration can creep up on you quickly. Staying hydrated can mitigate fatigue, muscle cramps, headaches, and other nasty symptoms that can make traveling uncomfortable.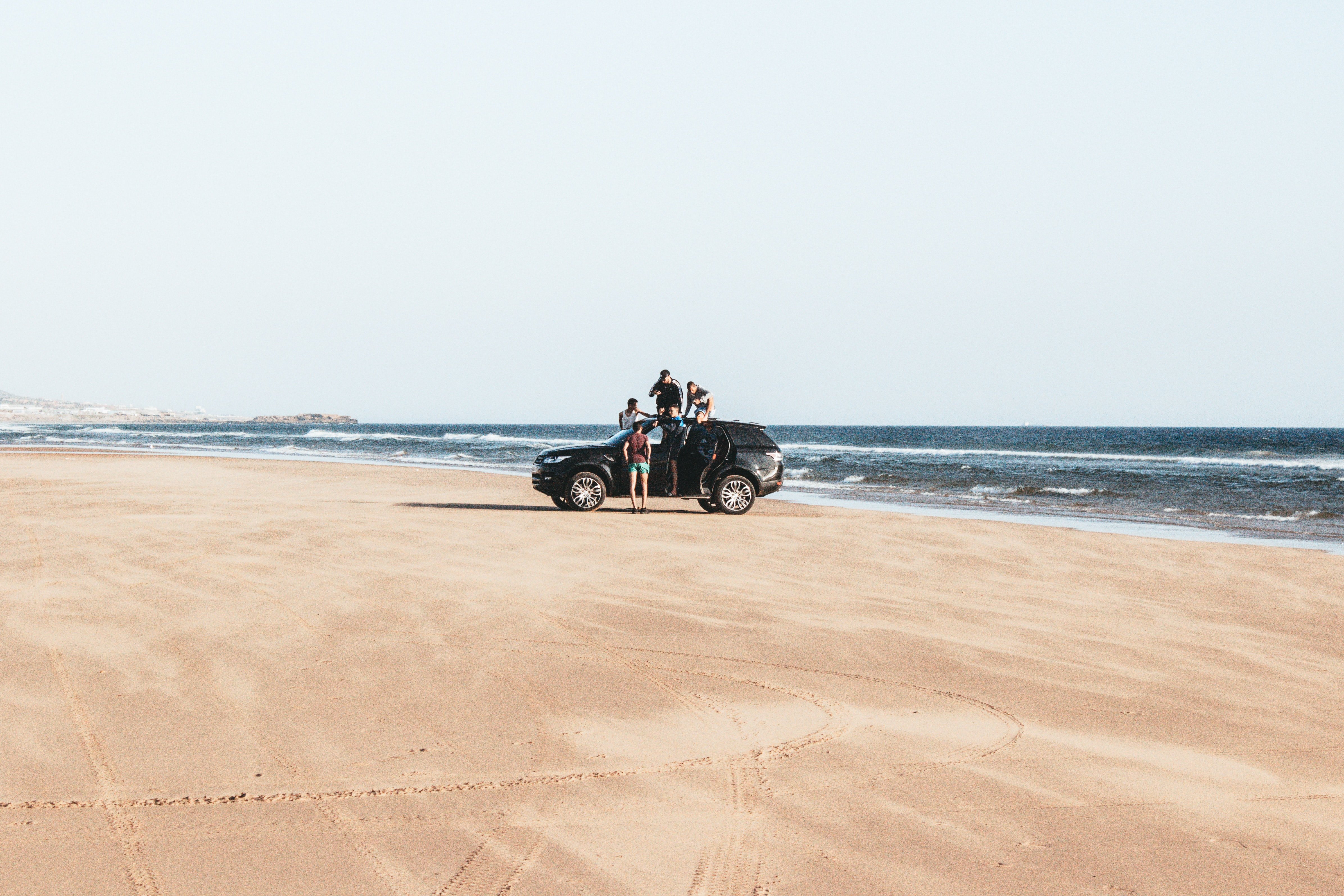 14. Make a move
Our bodies aren't designed to sit in the same position for hours on end. Make time to get up and stretch periodically—pull over for a quick break or do some laps up and down the aisle of the plane (if it's not too disruptive for your fellow travelers). There are also plenty of low-impact exercises you can do in your seat to keep that blood flowing.
No matter which tips you take up, remember that everyone has different ways of making themselves comfortable while traveling. What works for some might not work for others, so don't get discouraged if some of this advice doesn't apply to you. Stay safe, have fun, try to relax, and enjoy your trip!