Whether you are traveling 300 or 3,000 miles by plane, being comfortable during your flight can make all the difference. Blankets are one way you can stay comfortable and warm as you travel. This article outlines some guidelines to follow as you consider bringing a travel blanket with you on your next journey.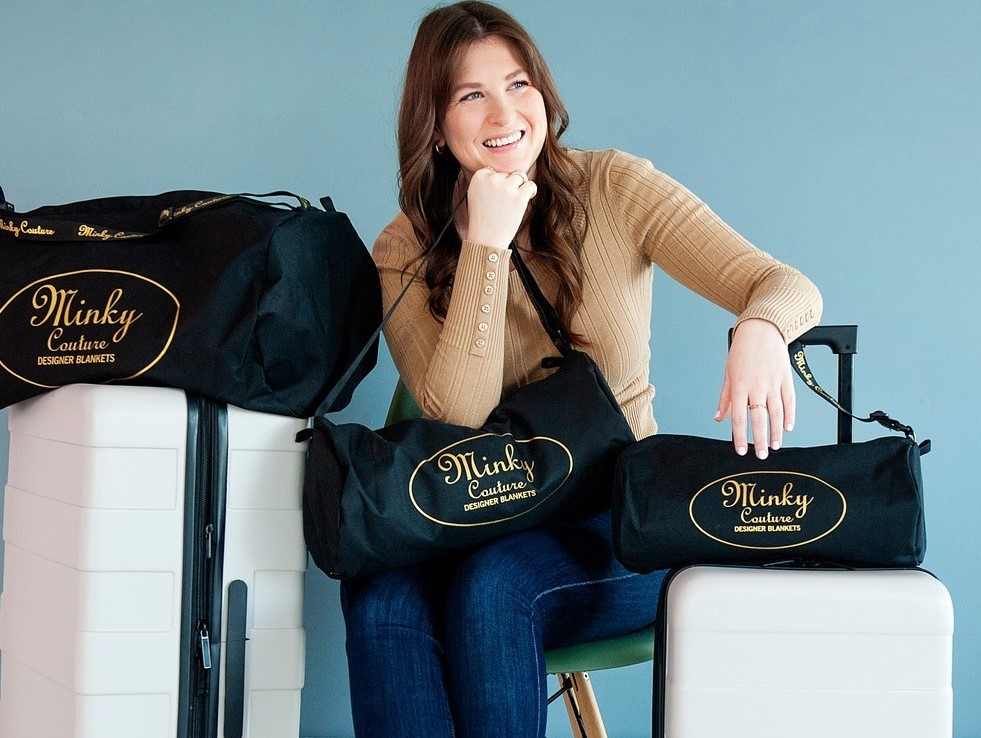 Can you bring a blanket on a plane?
According to the TSA website blankets, including weighted and electric blankets, are allowed in both checked and carry on bags. If you are planning to add a blanket to your checked bag, keep in mind that blankets can be quite heavy and may weigh your bags down past the weight limit.
Can you bring pillows on a plane?
Yes, you can bring both pillows and blankets on planes. The best blankets can ideally perform double duty and act as a pillow or blanket depending on your needs.
Does a blanket and pillow count as a carry on?
A blanket does not count as a carry on. Blankets are considered a personal item by most airlines and will be treated much in the same way as a jacket would. It is best if your blanket is compact and can fit into your carry on bag for storage if not in use. Plus, if your blanket can fit in your carry on bag it will not count as a personal item.
It is always a good idea to check airline baggage and carry on policies before flying to ensure you have the most accurate and up to date information. This is especially important when flying with a budget airline such as Spirit or Frontier as they typically have more strict policies regarding these items.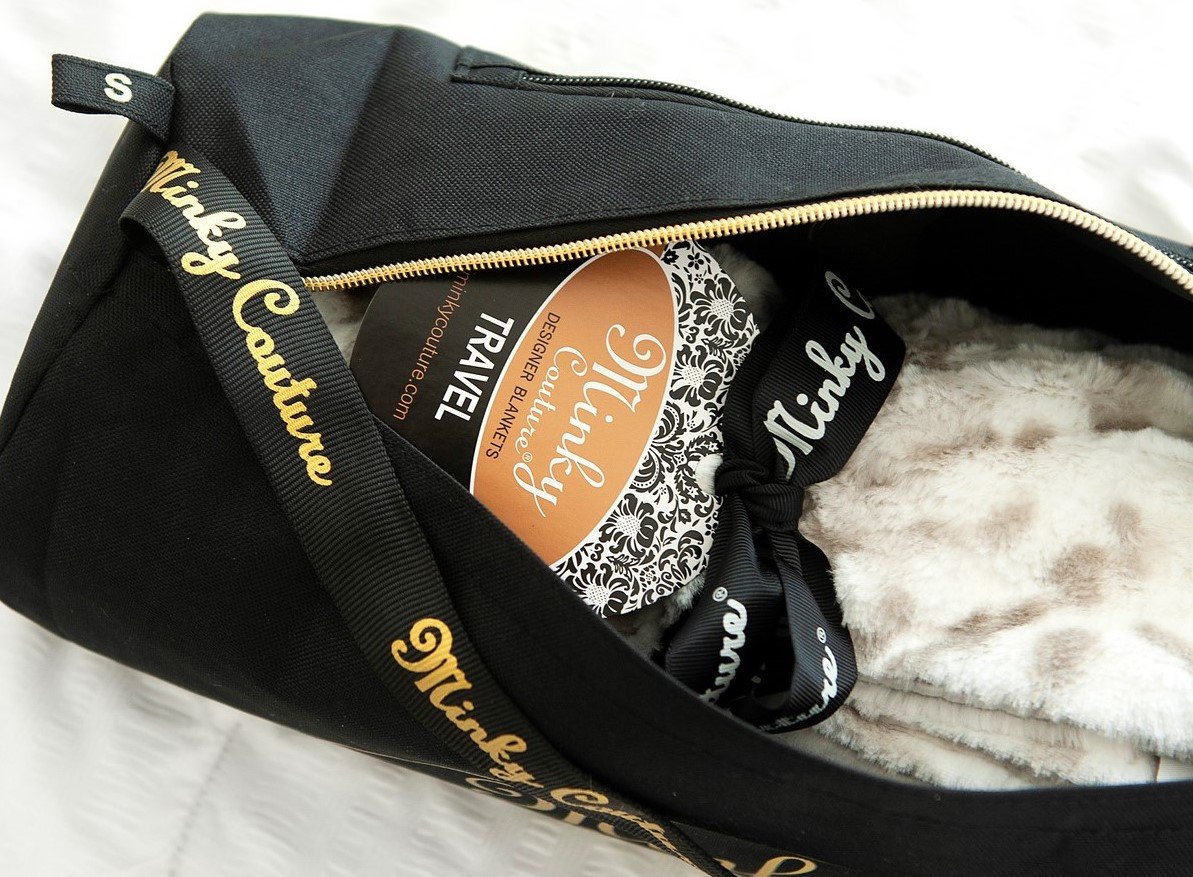 Why you should bring your own travel blanket for an airplane
Airplanes can be a bit chilly, especially during longer flights. Having your own blanket can help you stay warm and as comfortable as possible during your flight. While some airlines may provide a pillow and blanket during the flight, they may not be in a new and unused condition. Blankets may not get washed on a regular basis and you may be using one that has been used by multiple passengers on different flights.
If you do decide to use your own blanket in the plane cabin consider washing it after to ensure it is clean from any germs and debris it may have picked up during the flight.
How to pack your blanket
When choosing an airplane travel blanket, it is best to choose a blanket that is about 40 inches by 60 inches. That way it should be small enough to pack well while still being large enough to keep you comfortable. Browse cozy Minky Couture Travel blankets to find a perfectly sized blanket to accompany you on your next trip.
Consider packing your blanket in a compact package that will keep it clean and out of the way. A Minky Couture Travel Bag is a great option when packing a blanket. Choose the medium bag to fit a small blanket and even some snacks or other personal items in addition. These travel bags are great because they have an adjustable strap and eyelets for hooks which makes them easy to attach to your baggage.
Safe Travels!
Sewn with Love,
Minky Couture