Happy 2021, Minky Couture lovers! We've launched a new and stunning floral blanket collection to start off the year – The Hope Collection. The Hope Collection was inspired by Sandi's youngest granddaughter, Hope. The beautiful new collection brings hope of a new beginning as we enter the new year!
Here are all of the blankets in the collection, with links listed at the bottom so you can shop and get your own! 
Yellow Cheer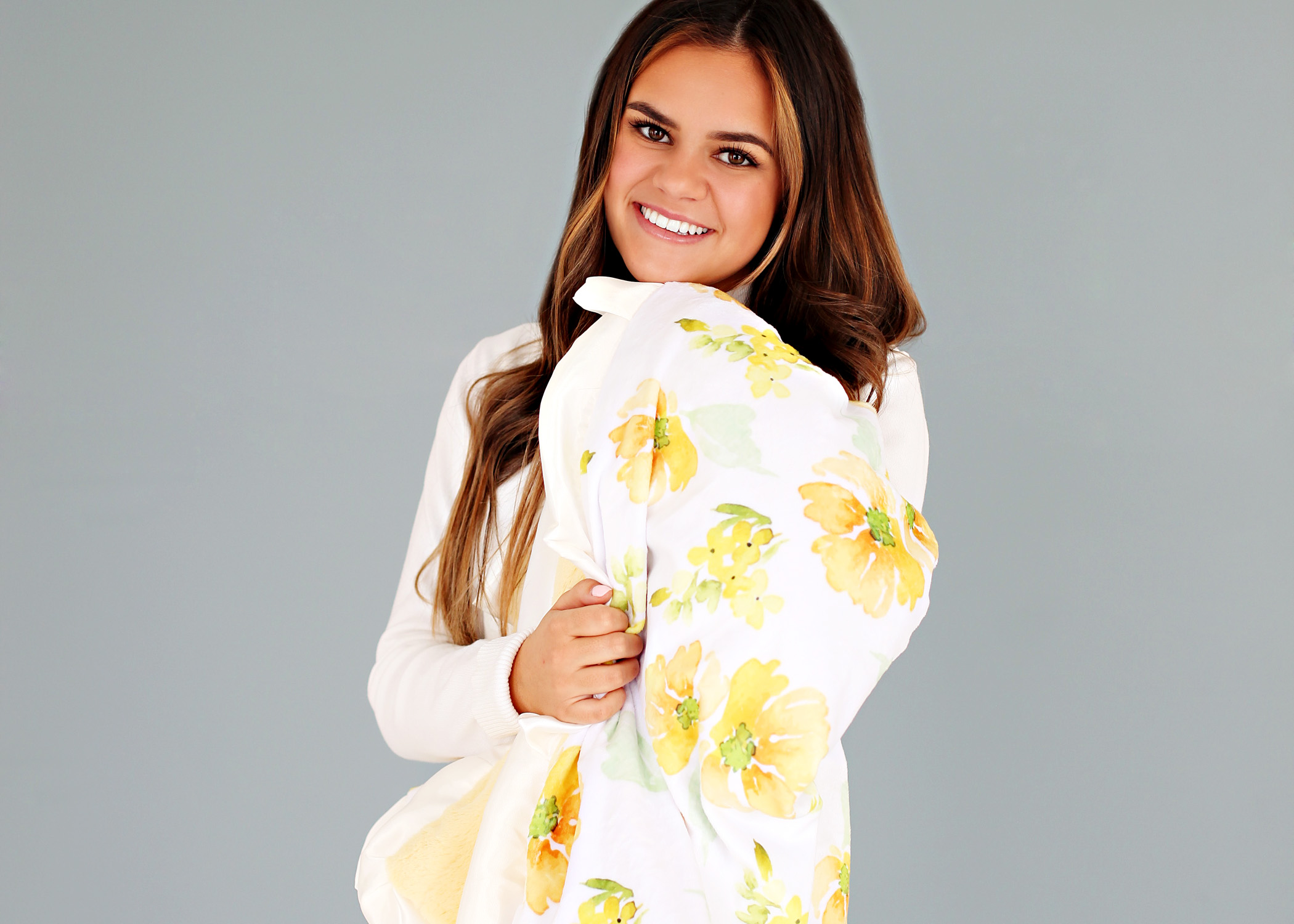 Wrap yourself in sunshine with soft yellow flowers, green accents on a paper-white background. Yellow Cheer is bright and wonderful, sure to keep you happy and warm!
Purple Promise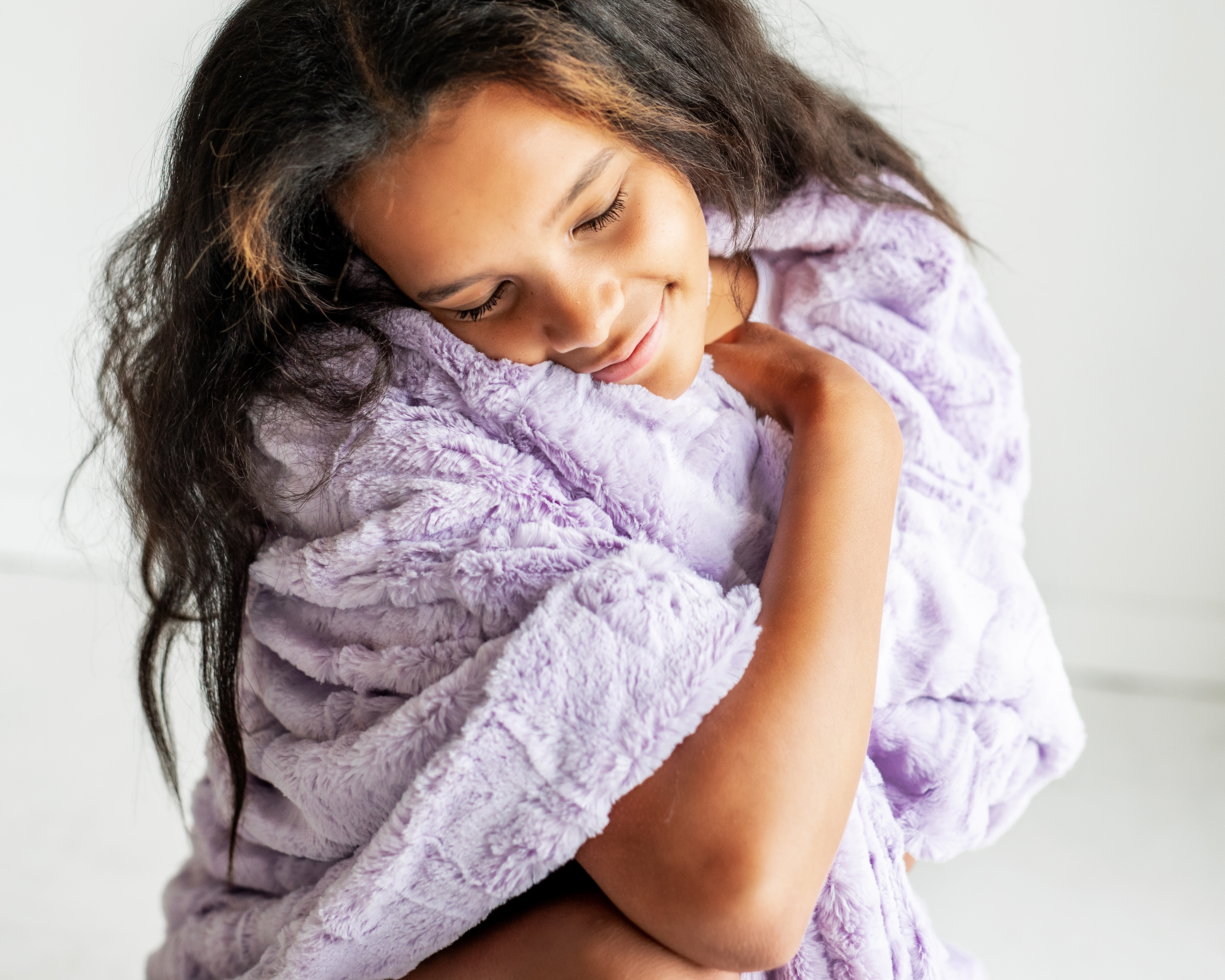 Purple promises of plush snuggles can be found here! This blanket features large purple, pink, and cream peonies. These lush and vibrant colors add a bright pop of color to any room.
Blue Believe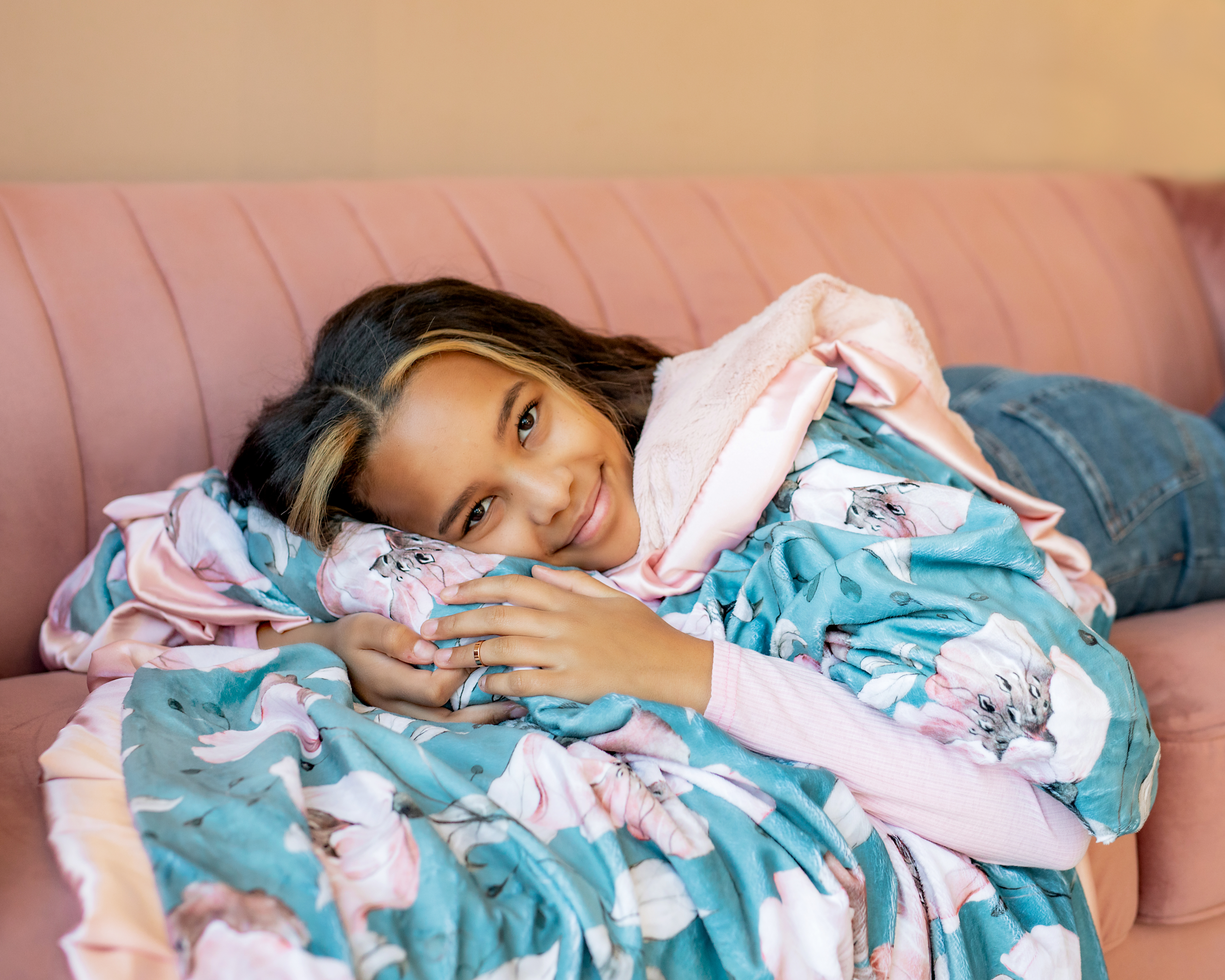 You won't believe how cozy this blanket is! Blue Believe features a blue background adorned with delicate pink flowers. 
Blush Wishes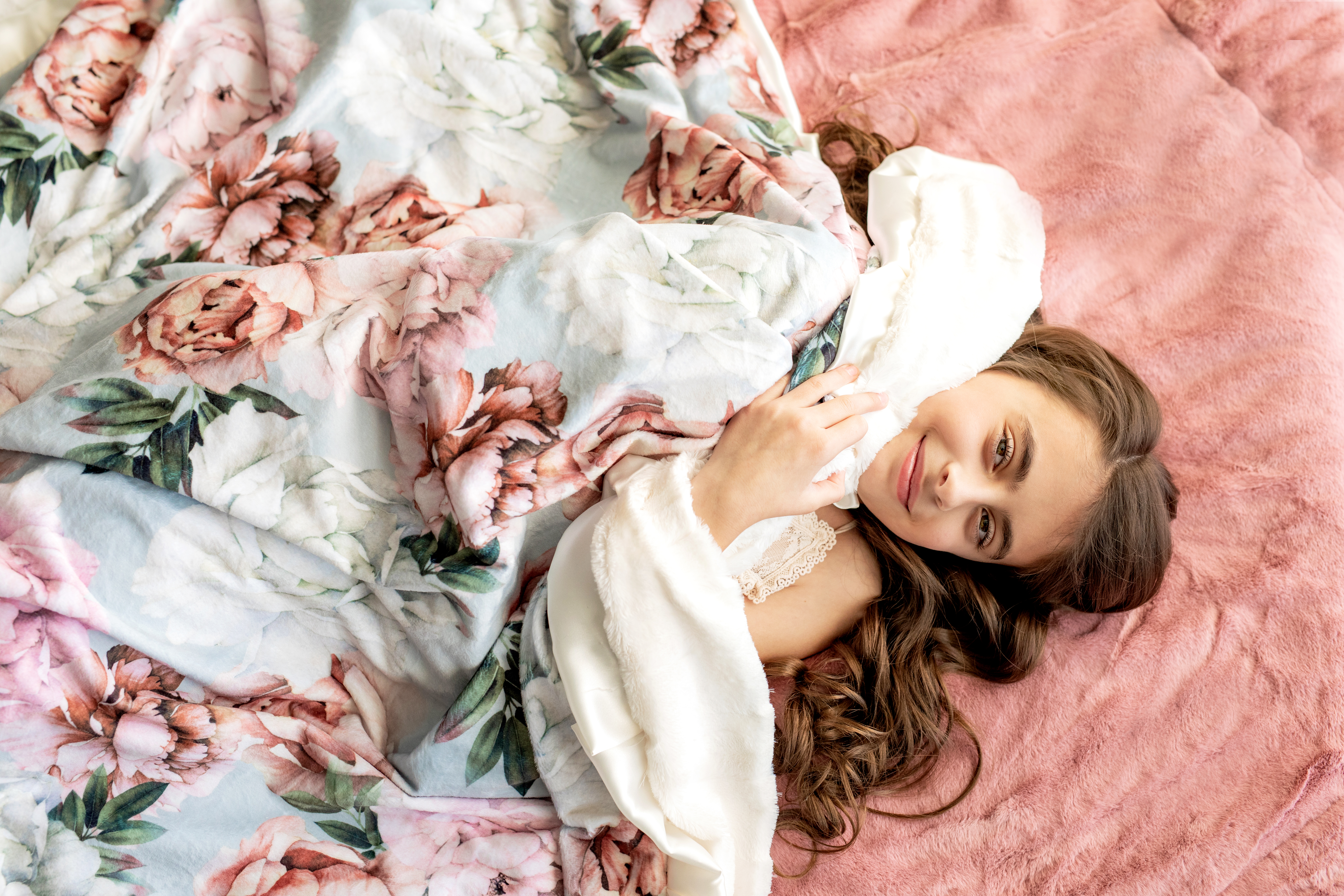 Wishing for a cozy Minky Couture blanket? Wish granted! This blanket features blush and cream peonies on a soft gray background. We love this pastel beauty!
Pink Aspirations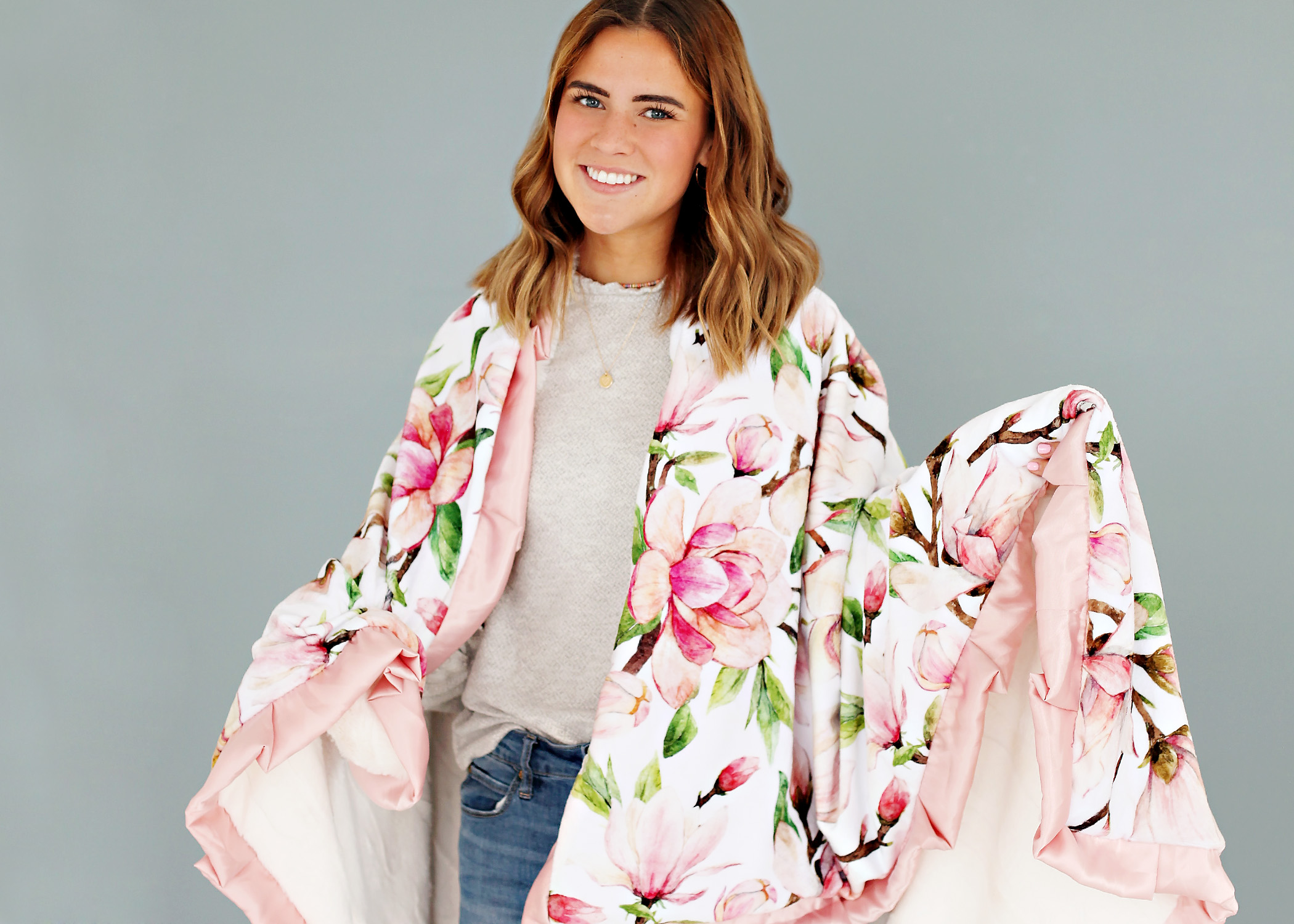 This blanket has a refreshing pattern of watercolor magnolia branches and flowers on a cream background. Pink Aspirations is perfectly pink and great for girls of all ages!
We wish you all a wonderful year full of hope and happiness. Thank you for truly being the BEST.CUSTOMERS.EVER!
Sewn with love,