Hey there Minky lovers,
We recently launched a new line of plush blankets to add to our collections and we want to tell you all about them because We. Are. Obsessed!!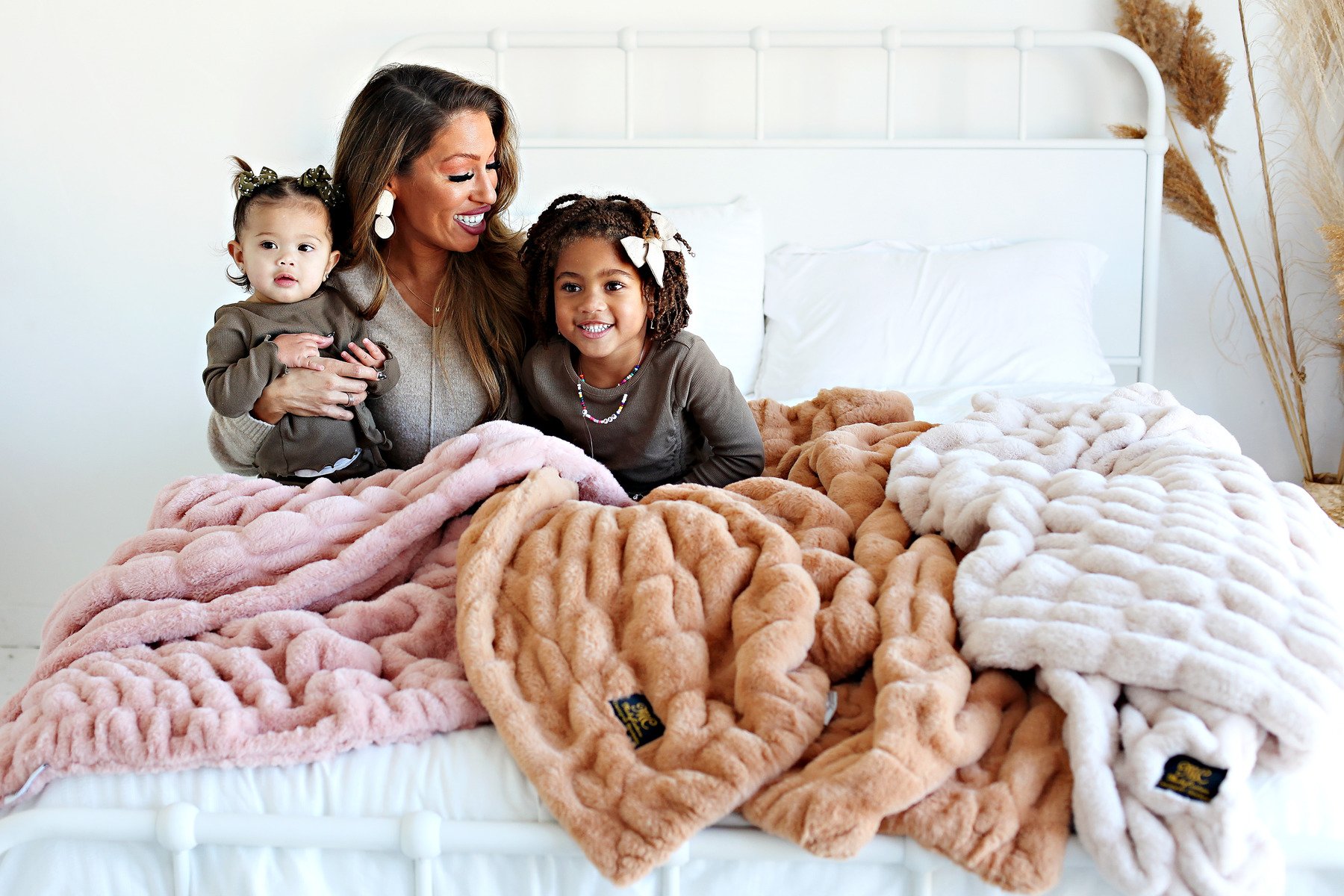 Introducing our Hugs Collection!
So what exactly is a Hugs Collection blanket? What makes them different?
These blankets are still made with all the same minky extra-plush material, but they have a twist to them. They stretch! Yes, you read that right. The Hugs blankets stretch! The stretch isn't just on the boarders...it's the whole blanket. The right amount of stretch for the perfect hug to snuggle up in. Their unique design is a luxurious addition to our fabulous blankets, and we think you'll agree. We are so excited for all of you to have one!
We've complied and answered a list of frequently asked questions that we've received from customers. We hope this helps!
Can I wash the Hugs Collection blankets just like my other Minkys?
Yes! These blankets are still made out of our luxurious Minky fabric. Just remember to wash it in cold water, with no heat and no fabric softener. For more information, see our wash instructions page.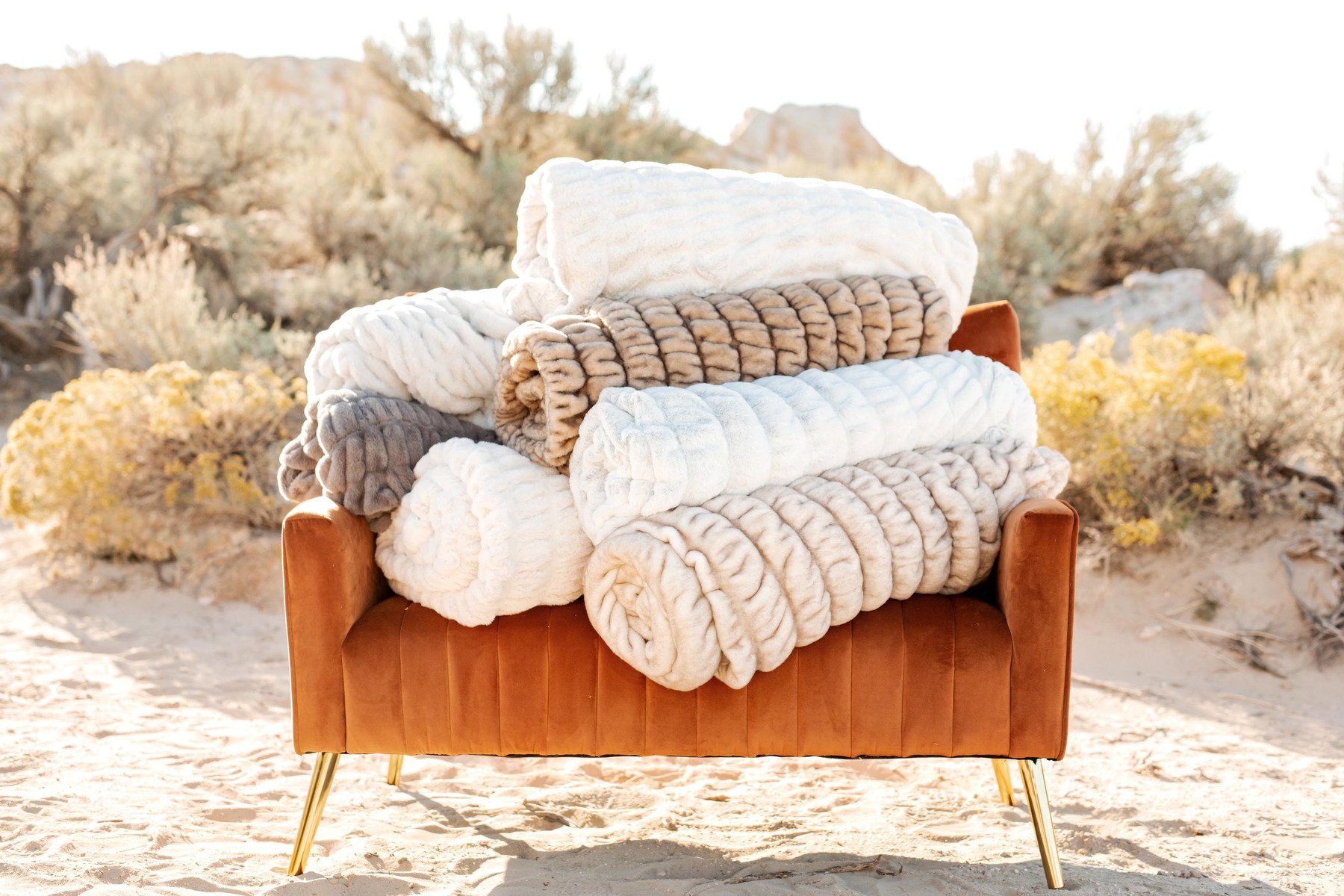 How much will the Hug Collection cost?
These blankets will be considered Black Label, meaning, our Black Label line will be a higher cost than our other blanket collections because of their unique design. We'll list the prices here, but remember, we always have a discount code you can apply to any full priced blanket!
The Black Label original prices for each size are:
Infant: $109
Tween: $149
Travel: $159
Adult: $239
Monster: $289
Grande: $329
How many colors are in the Hugs Collection?
Currently we have 10 Hugs colors! When the Collection launched, we released 4 colors, but since then we've come out with a several more! We have: Cotton Candy Pink, Cotton Candy Blue, Cotton Candy Licorice, & Cotton Candy Caramel, Black, Cream, & Silver, and most recently, Black Cherry, Clover, & Ocean. Update: As of December 2022 over 30 colors of Hugs blankets are available for purchase.
Head over to our Hugs Collection page to see the available colors all at once!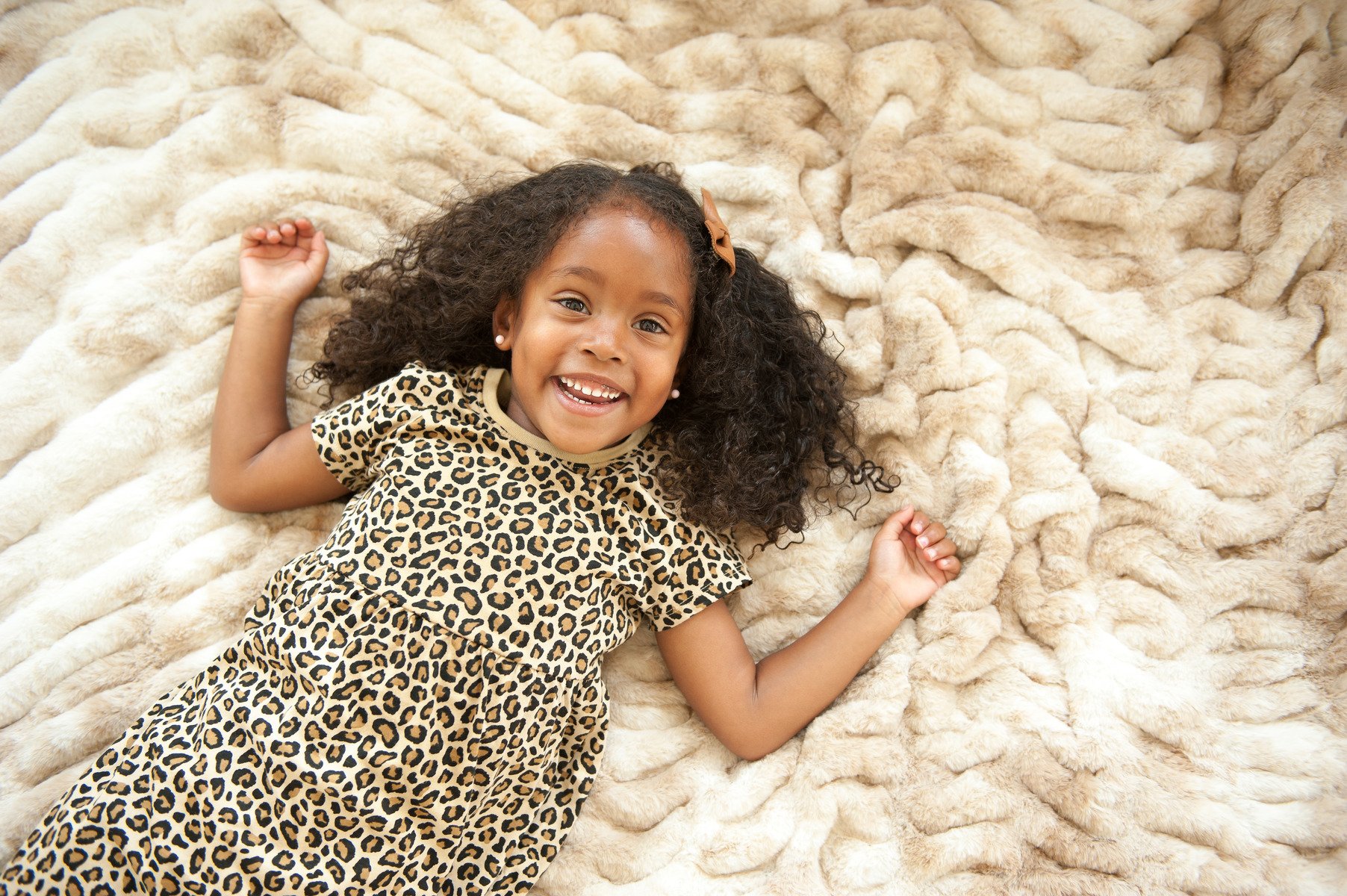 How do these blankets stretch?
Elastic is sewn throughout the blanket to give the blanket the extra length. After it has been stretched, the blanket will go back to its original size.
How can I tell if a blanket is part of the Black Label line?
All of our Black Label blankets come with a signature Minky Couture leather patch sewn in the corner of the blanket. Black Label blankets are also in their own sections in each of our stores.
We are constantly finding new prints patterns and textures for our blankets. These stretchy blankets are new and fabulous and we hope you love them just as much as we do! Whether you're buying for yourself or someone else, these blankets are prefect for any occasion.
Sewn with love, Minky Couture