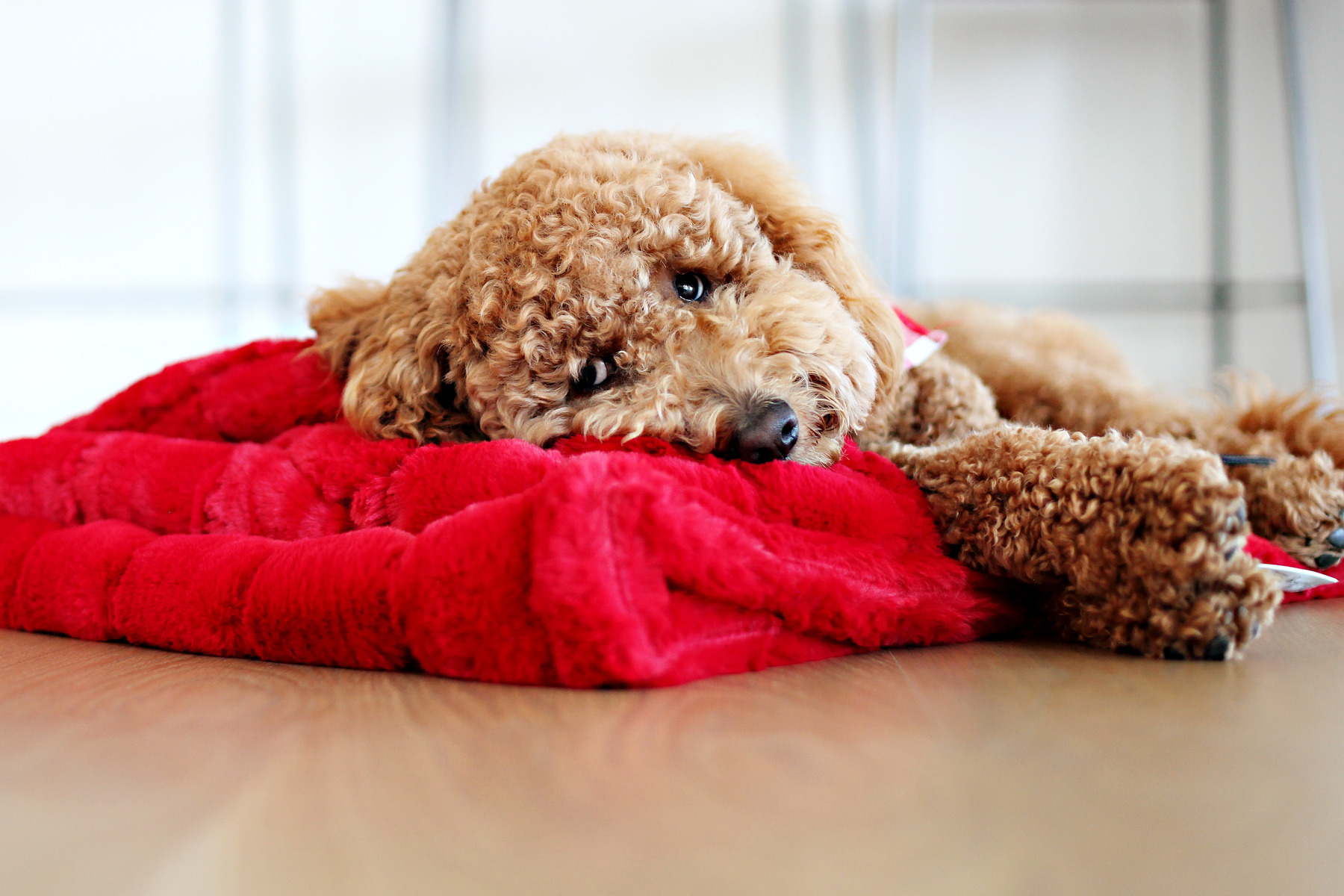 Woof, fellow pet lovers! If you're a proud dog parent like me, you know that our furry friends deserve nothing but the best. One way to show them the love they deserve is by creating a luxurious space just for them. Today, we're going to delve deep into the art of building a comfortable dog bed with a cozy blanket – a perfect sanctuary where your canine companion can rest, play, and feel cherished. From choosing the right pet blanket for your couch to designing the ultimate cozy dog bed, we'll explore every detail to pamper our pups like the royalty they are! So, buckle up, grab your furry friend, and let's embark on this woof-tastic journey together!
Creating a Space for Your Dog:
Just like we have our cozy nooks and favorite corners, dogs too love having their special spot. Whether it's a corner in your living room or a designated area in your bedroom, creating a space for your dog is crucial. This not only gives them a sense of security but also keeps their belongings organized. Let's face it, we all adore our pets, but sometimes their toys can take over our homes!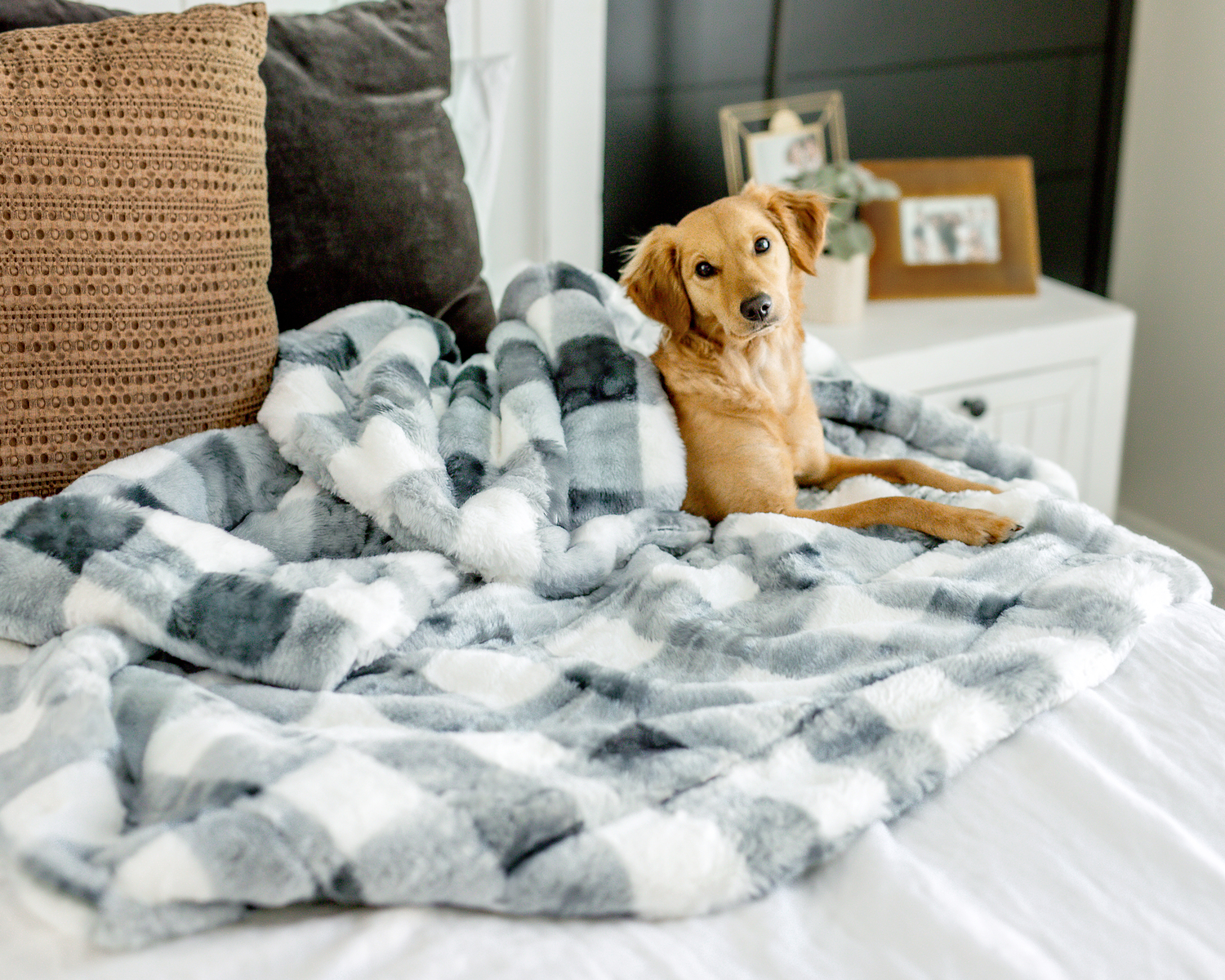 When creating your dog's space, consider their size, age, and specific needs. For older dogs or those with mobility issues, choose a spot that is easily accessible and doesn't require them to climb stairs or jump onto high surfaces. Provide comfortable bedding, and ensure it is placed away from drafts or direct sunlight.
Now, let's talk about the aesthetics! We want our dog's space to seamlessly blend with our home decor. Luckily, Minky Couture offers a wide range of pet blankets that are not only soft and cozy but also stunning in design. Whether you prefer classic patterns or vibrant colors, you're sure to find a blanket that complements your home's style. By incorporating a Minky Couture pet blanket into your dog's space, you create a harmonious and chic environment that both you and your pup will love.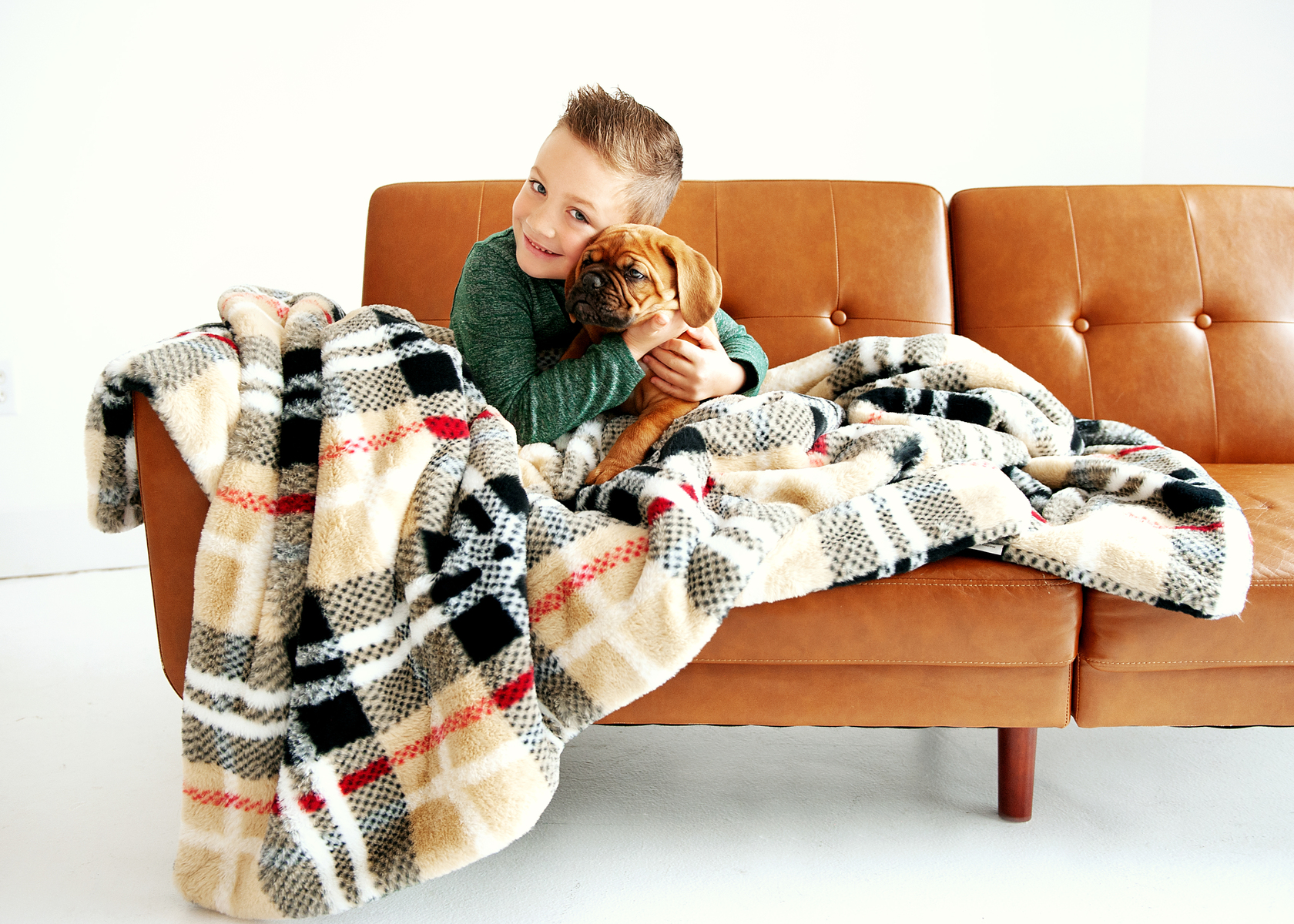 Choosing the Right Pet Blanket for Couch:
Ah, the couch – a magical place where we snuggle up and unwind after a long day. It's only fair that our pets get to share in this comfort too! But let's be honest, our furry friends can leave a trail of fur and dirt behind, making us think twice about inviting them onto the couch. That's where a pet blanket for the couch comes to the rescue!
When selecting the perfect pet blanket for your couch, there are a few things to consider. First and foremost, look for a blanket that is easy to clean. Minky Couture's pet blankets are not only luxurious but also machine washable, making them a breeze to keep fresh and tidy. Additionally, choose a size that adequately covers the couch surface and offers enough room for your furry friend to snuggle in comfortably.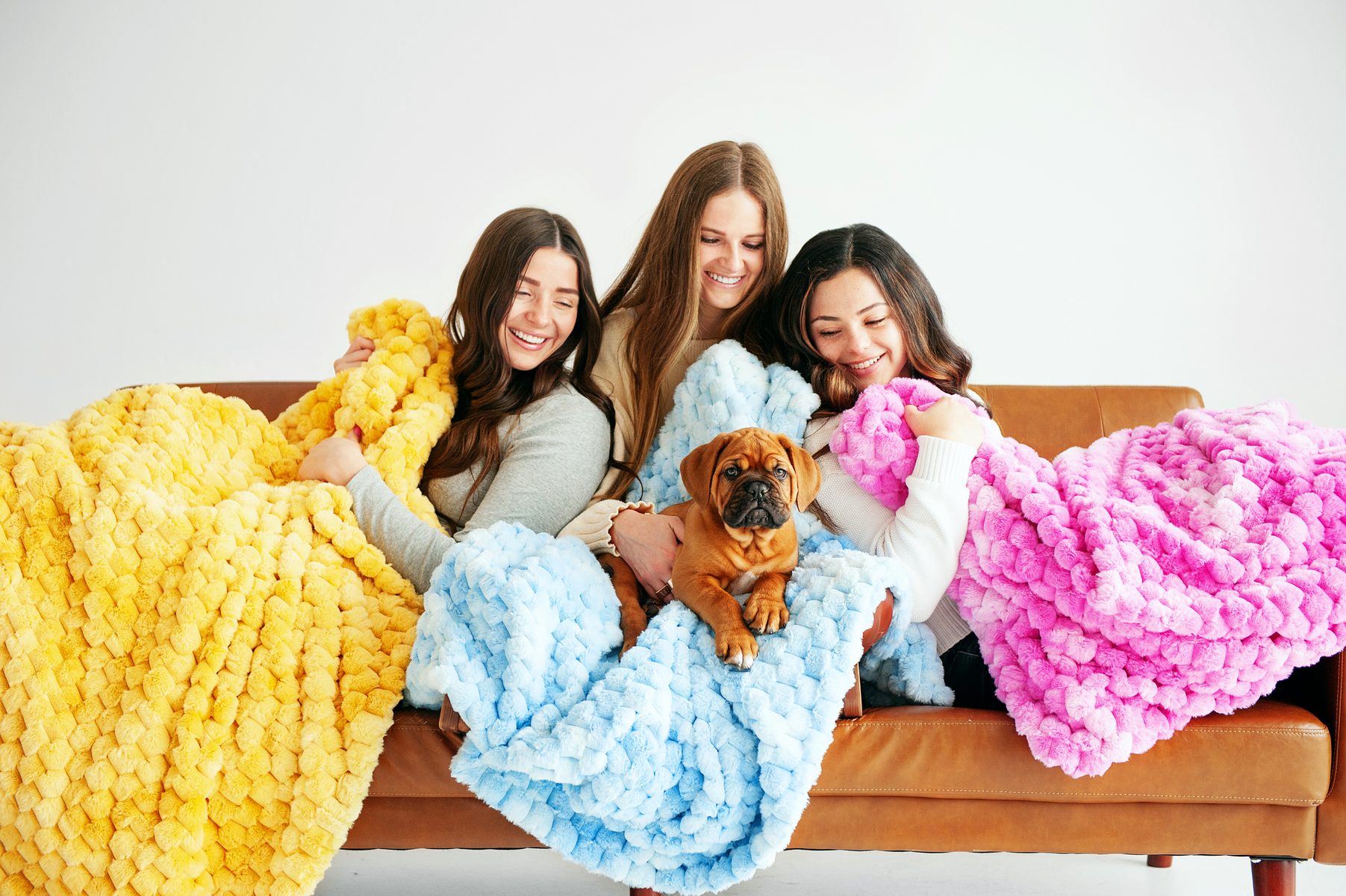 The material of the blanket is also crucial. Minky Couture's pet blankets are made from premium materials, ensuring that your dog will experience the utmost softness and coziness. The plushness of the fabric will make the couch even more enticing for your pup, encouraging them to spend quality time with you on this shared piece of furniture.
With a Minky Couture pet blanket on your couch, you no longer need to worry about paw prints or shedding fur. Your couch will remain pristine, and your pup will have their own plush spot to cuddle up next to you without a care in the world!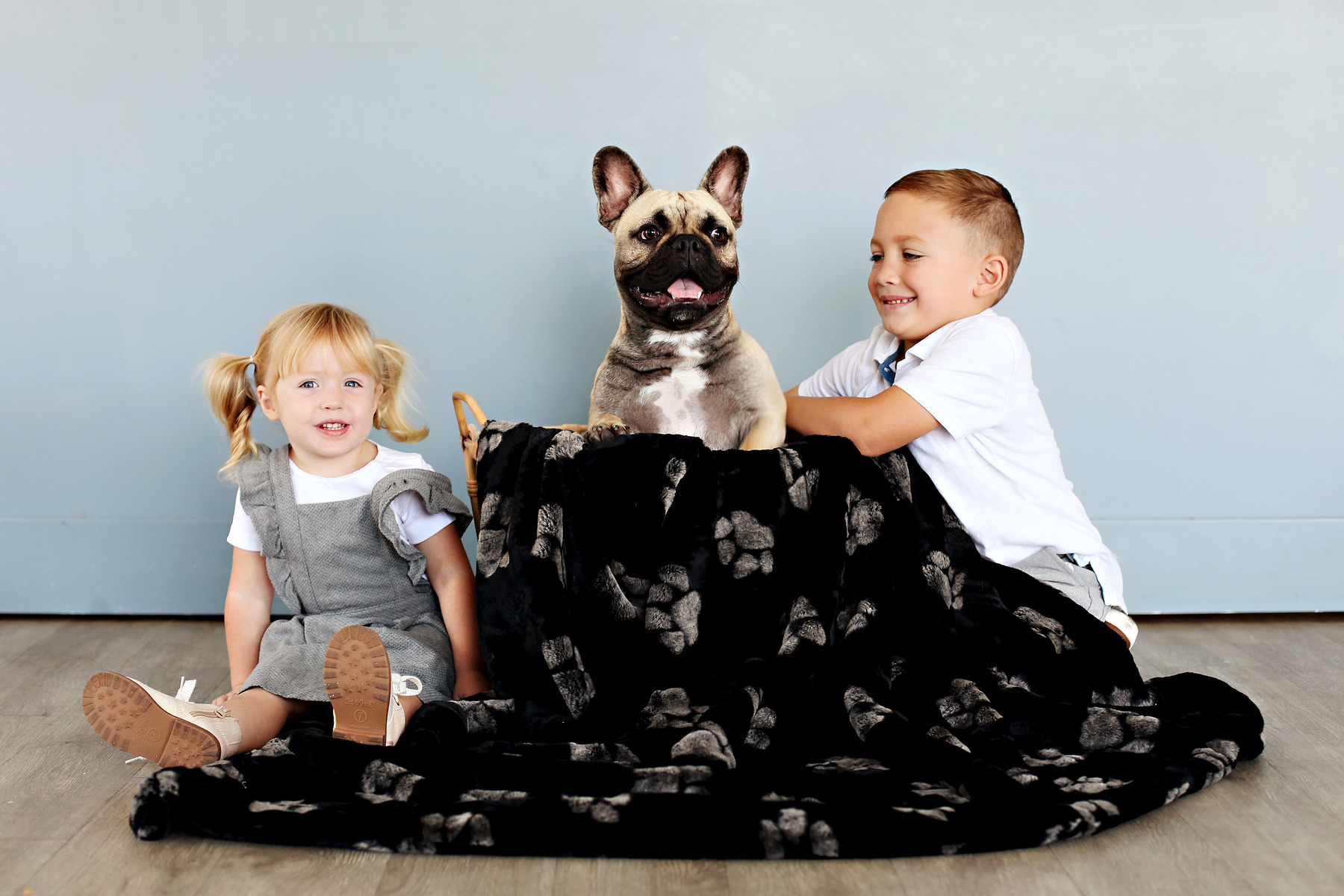 Designing a Cozy Dog Bed:
Creating the ultimate dog bed is an art that every pet lover should master. Start with a comfortable, supportive bed that suits your dog's size and sleeping habits. Whether your dog loves to sprawl or curl up like a cinnamon roll, choose a bed that caters to their preferences. Memory foam beds are an excellent option for providing optimal support and comfort, especially for older dogs or those with joint issues.
Now, it's time to add layers of plushness with a Minky Couture pet blanket. These blankets are incredibly soft and come in various designs, making them perfect for complementing any decor style. Consider your dog's favorite colors and patterns, and let them express their personality through their cozy haven.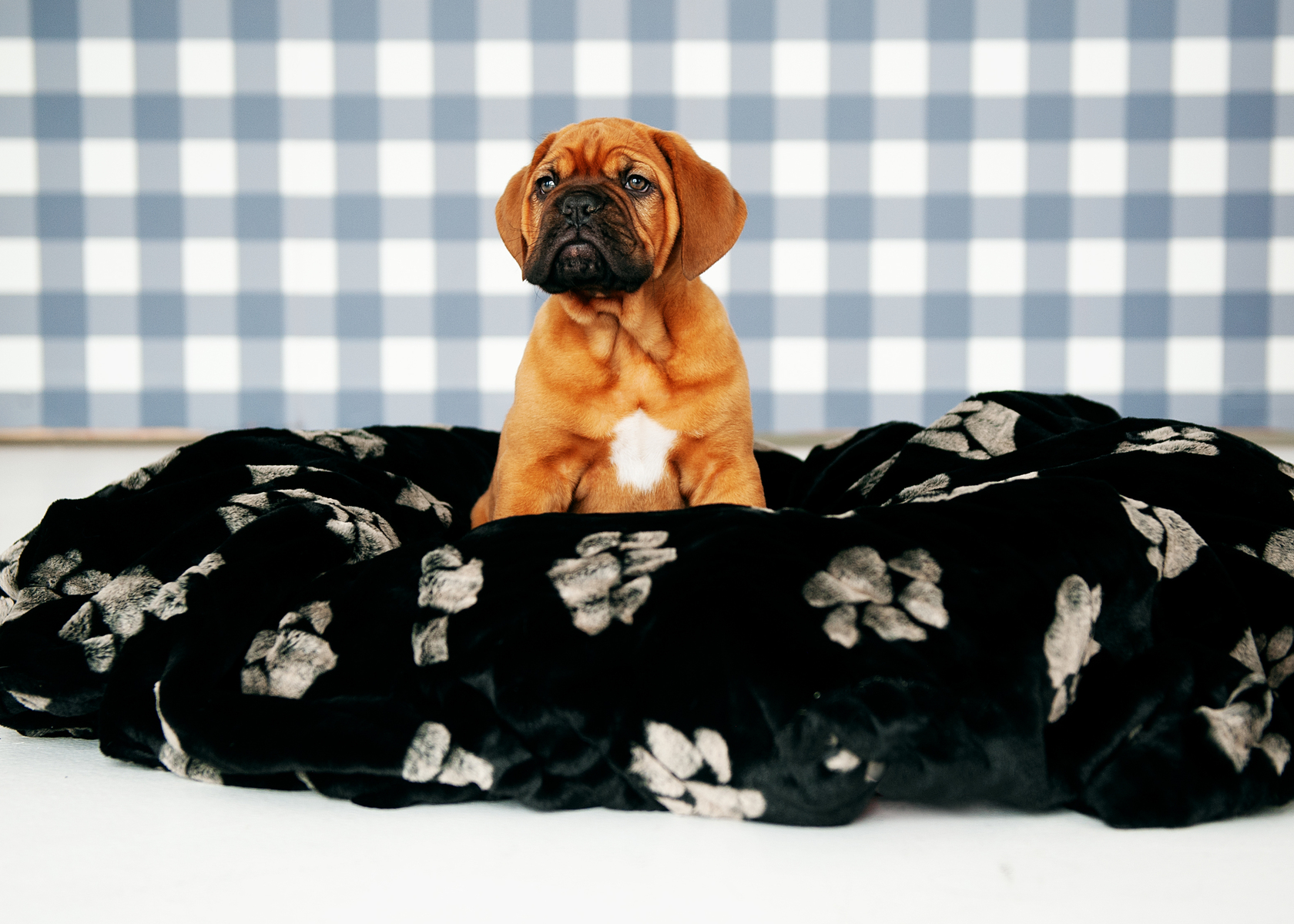 Not only do these blankets add an aesthetic touch to your dog's bed, but they also provide practical benefits. During colder months, the extra layer of warmth will keep your dog cozy and snug. Additionally, the blanket can be easily removed and washed, keeping your dog's bed fresh and clean at all times.
For those who enjoy a bit of DIY, you can even customize your dog's bed with a Minky Couture blanket. Wrap the blanket around the bed's exterior, secure it with stylish ribbons, and voilà – you've created a unique and chic dog bed that both you and your pet will adore.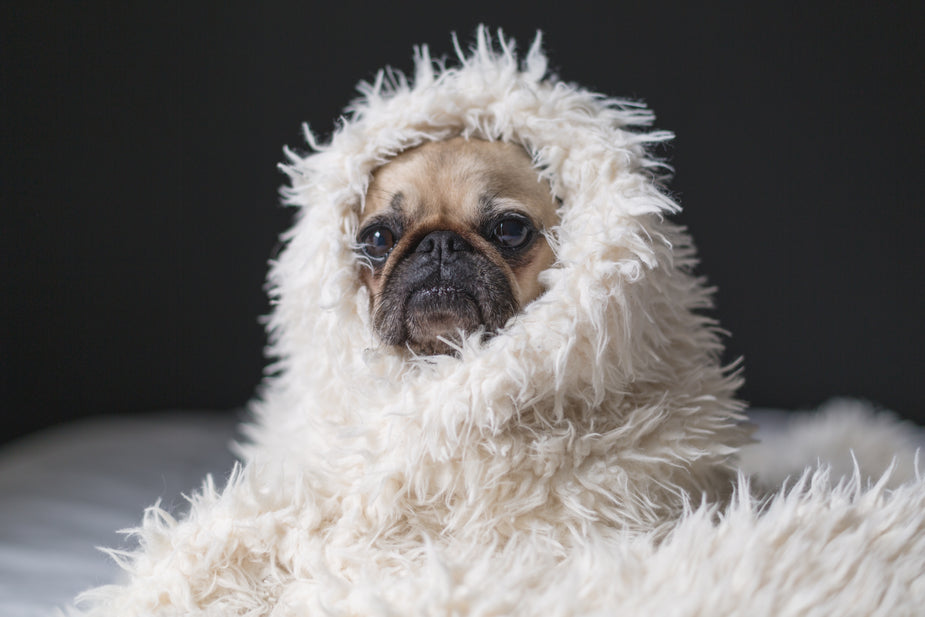 Benefits of Wrapping Your Dog in a Cozy Blanket:
We all love wrapping ourselves in a cozy blanket when the weather gets chilly, and guess what? Our dogs love it too! Besides the adorable factor of seeing your furry friend wrapped up like a burrito, there are several benefits to this practice.
Firstly, it provides extra warmth, which can be especially helpful for smaller or short-haired breeds during cold seasons. Senior dogs or those recovering from an illness or surgery can also benefit from the added comfort and warmth that a cozy blanket offers.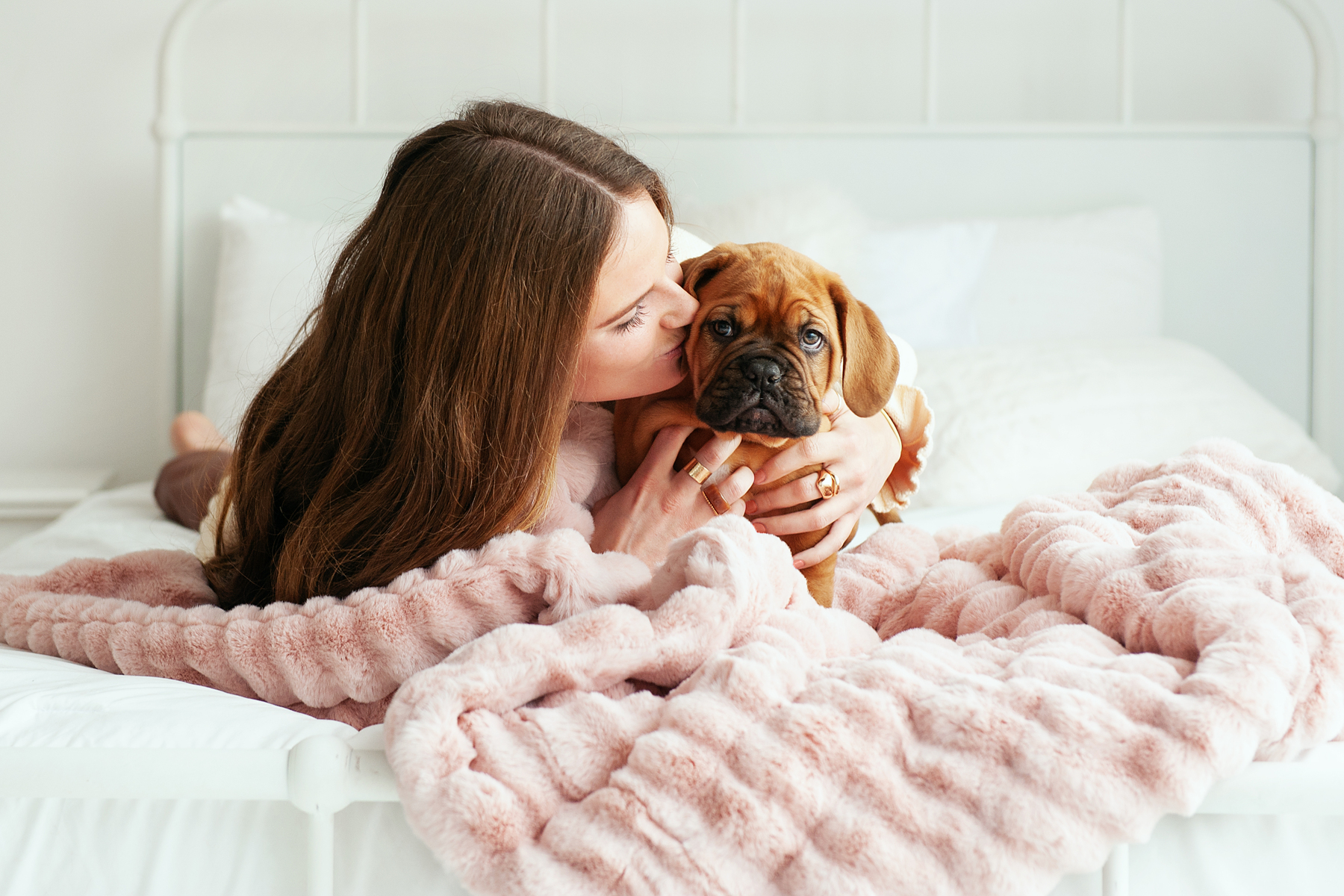 Secondly, wrapping your dog in a cozy blanket can help ease anxiety and provide a sense of security, making it a fantastic option for nervous or stressed pups. Dogs have an innate instinct to burrow and seek shelter, and being wrapped in a blanket recreates that safe and snug feeling.
Finally, it's just plain adorable! Snapping a picture of your dog wrapped in a blanket is a surefire way to brighten your day and your social media feed! The joy and contentment on their face will melt your heart and bring smiles to all who see the photo.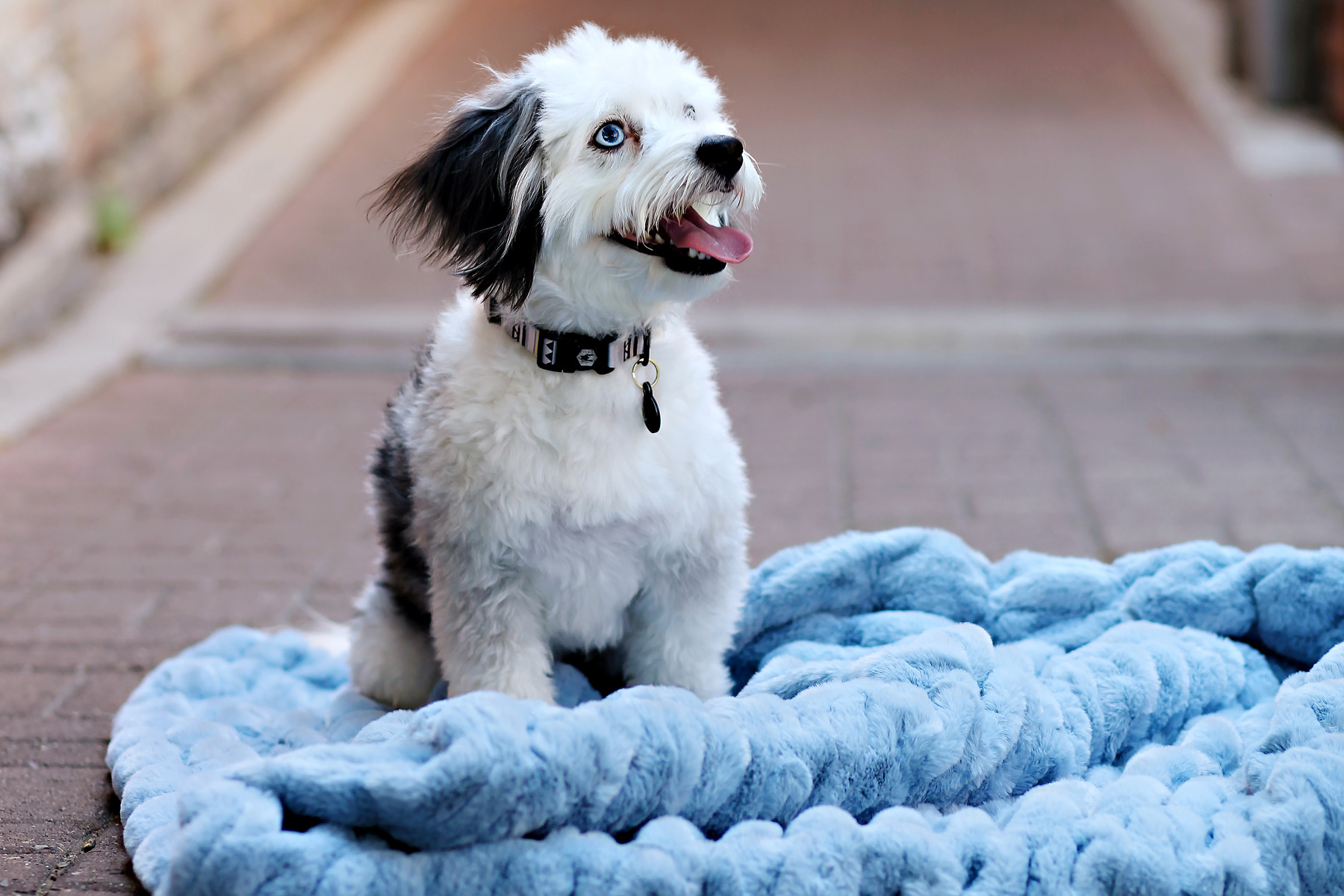 Congratulations, pet lovers! You are now experts in how to build a dog bed that is the coziest, most luxurious space for your beloved furry friend. From creating a designated spot to selecting the perfect pet blanket for your couch, and designing a personalized and comfortable dog bed adorned with Minky Couture's snuggly blankets, you have all the tools to pamper your pups like the royalty they truly are.
Remember, a happy and content pup makes for a happier home. So, let's pamper our pets, provide them with comfort, and show them the love they deserve. Woof-tastic adventures await you and your furry companion in your new, plush paradise! Together, let's make every day a tail-wagging, blanket-snuggling, and love-filled day for our best friends!