Get ready to ignite your sense of adventure and fill your soul with fresh air, stunning scenery, and unforgettable memories. Whether you're taking in the towering granite cliffs, magnificent waterfalls, and lush meadows of Yosemite National Park in California or the turquoise lakes, snow-capped peaks, and dense forests of Banff National Park in Alberta, Canada, there are a few camping tips that will elevate your camping experience from good to positively restorative.
Grab your marshmallows, sleeping bag, and campfire stories because we've got 14 tips for a cozy and comfortable camping adventure to remember!
14 Tent camping tips for a comfortable outdoor adventure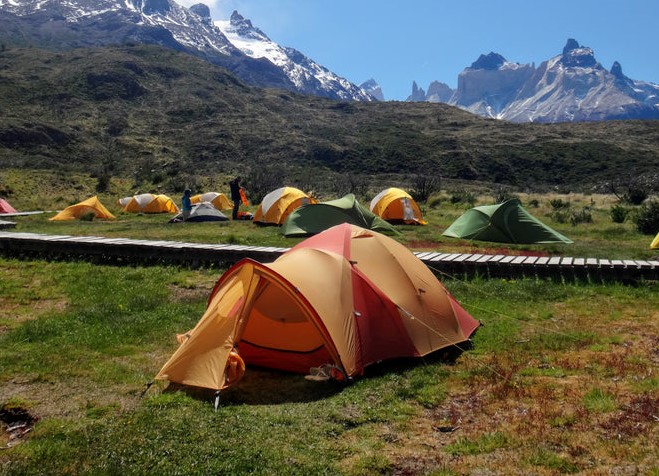 1. Choose the right tent
A comfortable camping trip starts with the right shelter. Invest in a high-quality camping tent that provides insulation and protection from the elements to ensure a good night's sleep. Your tent should also be spacious enough to comfortably accommodate you and your camping buddies and help you stay warm — the nights get chilly even in spring and summer. Don't rush the setup. Instead, always take the time to secure all guy lines and stakes to keep the inside condensation-free and avoid surprises if the weather changes overnight. Get the inside scoop on tent selection by diving into the manufacturer's specs and guidelines — this treasure trove of info ensures you find the perfect cozy castle that'll keep you protected and comfy on your epic camping adventures!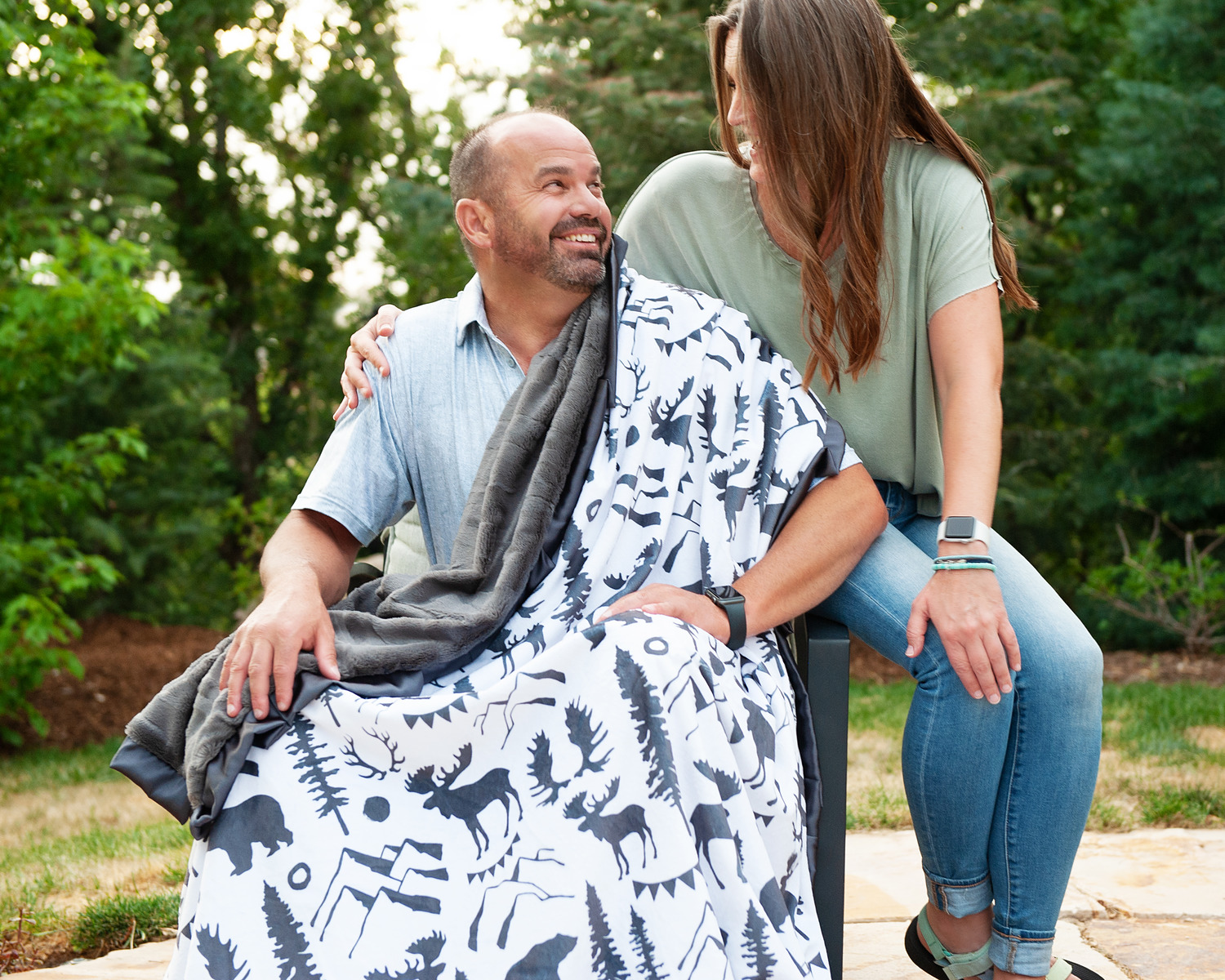 2. Bundle up with sleeping bags and blankets
Sleeping comfortably in a tent at night means bringing the right sleeping bag, a sleeping mat, and layering up with plenty of blankets. Nothing beats the softness and warmth of Minky Couture blankets to stay warm and snuggly on a camping trip. Our luxurious blankets are crafted with heavenly-soft fabric that feels like a warm hug from Mother Nature herself. If you want to go all-in on the wilderness theme, our udderly awesome cow print blankets are just the thing! Wrap yourself in yours while you toast marshmallows by the campfire, stay cozy in your tent at night, or lay it on the ground for a comforting picnic blanket.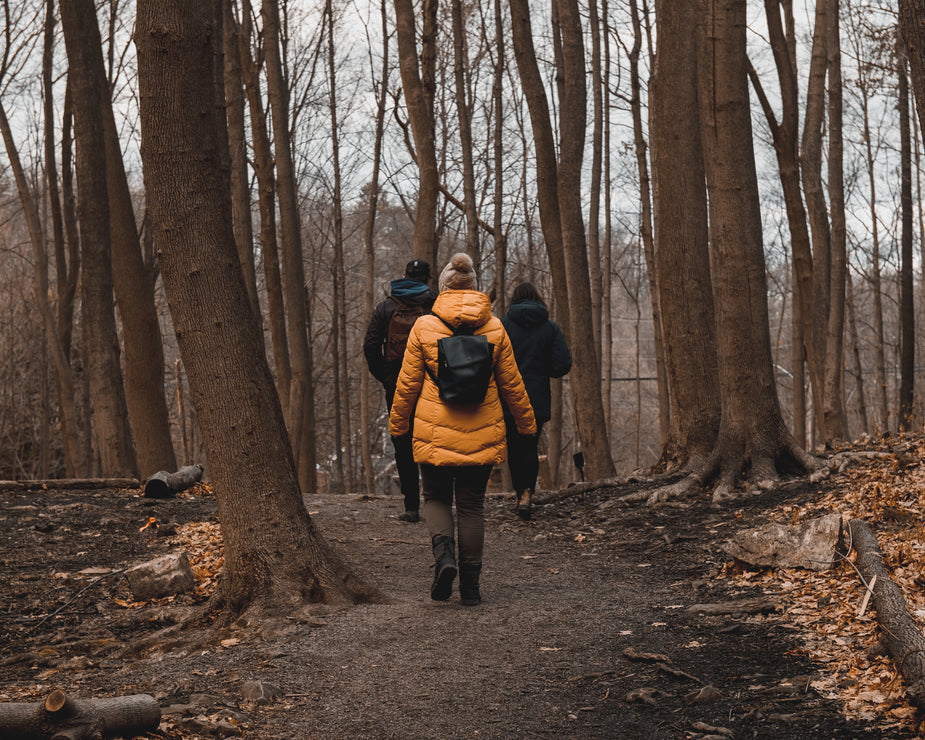 3. Layer, layer, layer
Temperatures can drop and wet weather can set in unexpectedly on a camping trip, even in the warmer months. To combat changing conditions, bring plenty of layers so you can be comfortable whatever the weather. Bring lighter garments in breathable fabrics for the day, a moisture-wicking base layer for all-day-and-night comfort, a cozy fleece or wool sweater for chilly nights and mornings, and a windproof jacket in case of gusty conditions. Don't forget fluffy socks and a stylish beanie for a cozy night by the campfire!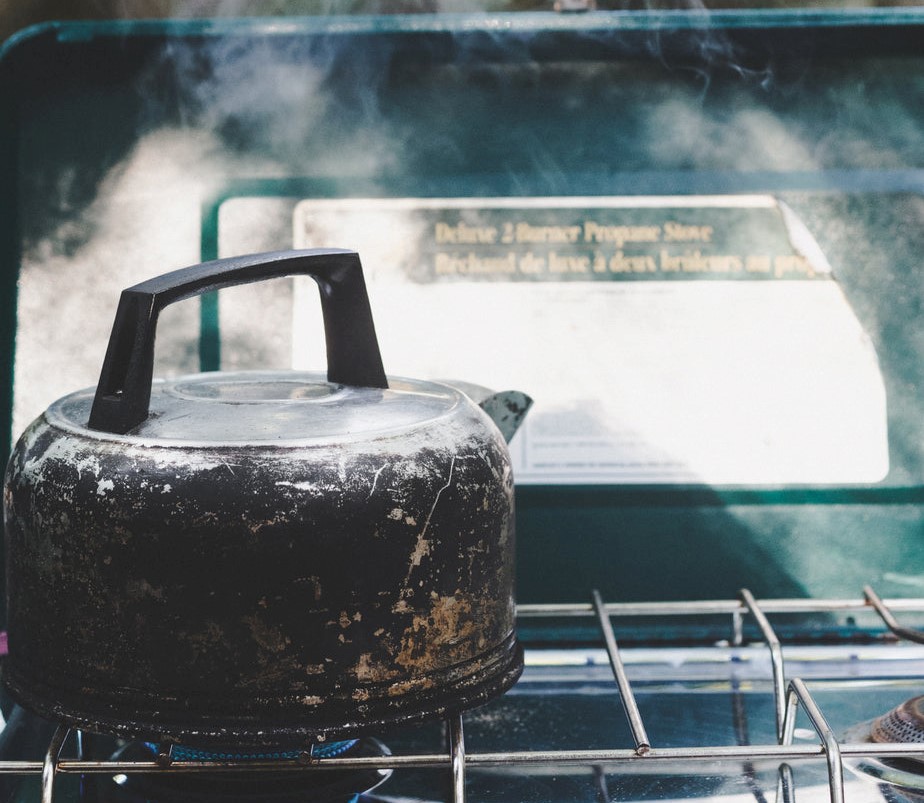 4. Pack the heat
A trusty camping stove and plenty of fuel will keep your morning coffee piping hot. Cold nights are no match for the comforting embrace of a hot water bottle. Fill it up before bedtime and tuck it into your sleeping bag or wrap it in your Minky Couture blanket for instant warmth and coziness. If you're camping with kids, ensure the water isn't boiling to avoid burns. The little ones will love the experience of sleeping under the stars while cuddling a toasty warm water bottle.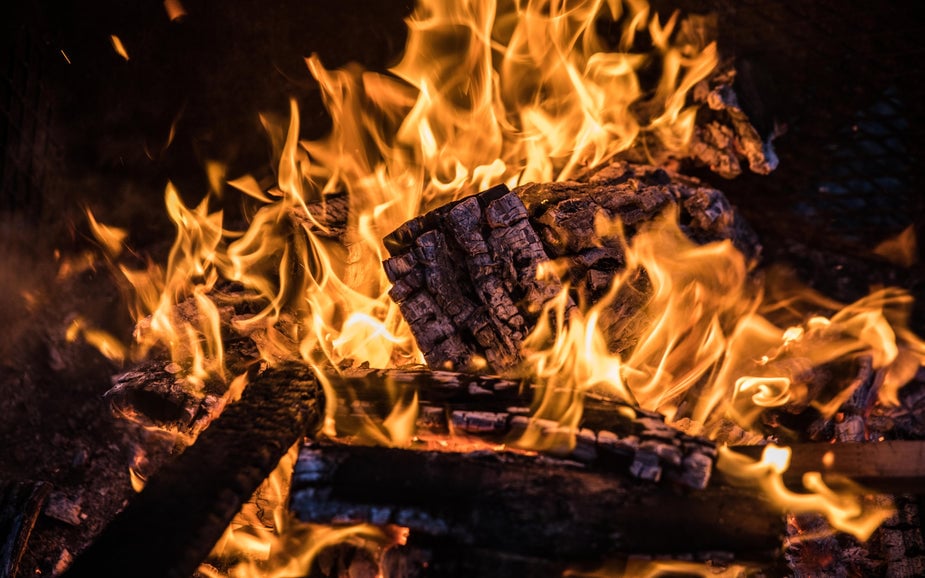 5. Gather 'round a crackling campfire
No camping trip is complete without a mesmerizing campfire. Gather around and share stories, roast marshmallows, and make s'mores. This is where memories are made! Grab a mix of tinder (dry leaves, twigs, or newspaper), kindling (small sticks or branches), and fuel wood (larger logs). Remember, the more wood you have, the longer your fire will dance and delight! If you are collecting your own firewood, you night want to set aside a few hours to get the job done for all the days you are camping. Good things come in cozy packages, so don't build a towering inferno, and don't feed too much wood to the fire all at once. Keep your campfire manageable so that everyone can enjoy the warm glow, and you can make the wood last longer. And always, always remember to carefully extinguish your campfire before going to sleep.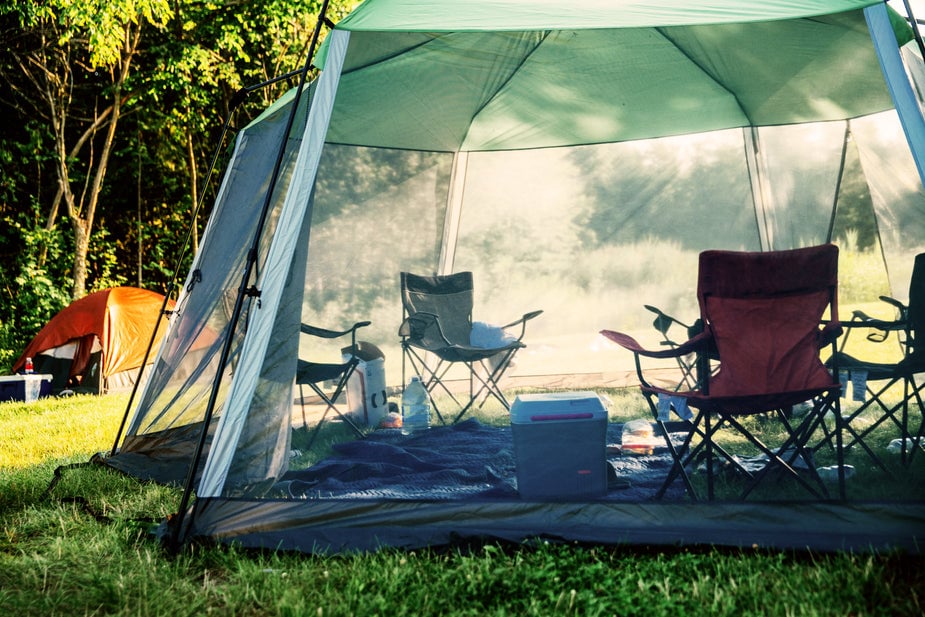 6. Invest in a cozy camping chair
Nothing translates to camping comfort like a supportive camping chair. Treat yourself to a throne of relaxation as you soak in the beauty of nature. Choose a chair with ample padding, sturdy support, and adjustable features for maximum comfort. Whether you're lounging by the campfire, stargazing, or sharing stories with friends, let this cozy haven be your personal retreat in the great outdoors. Sit back, unwind, and let the tranquil surroundings whisk you away to a world of outdoor serenity.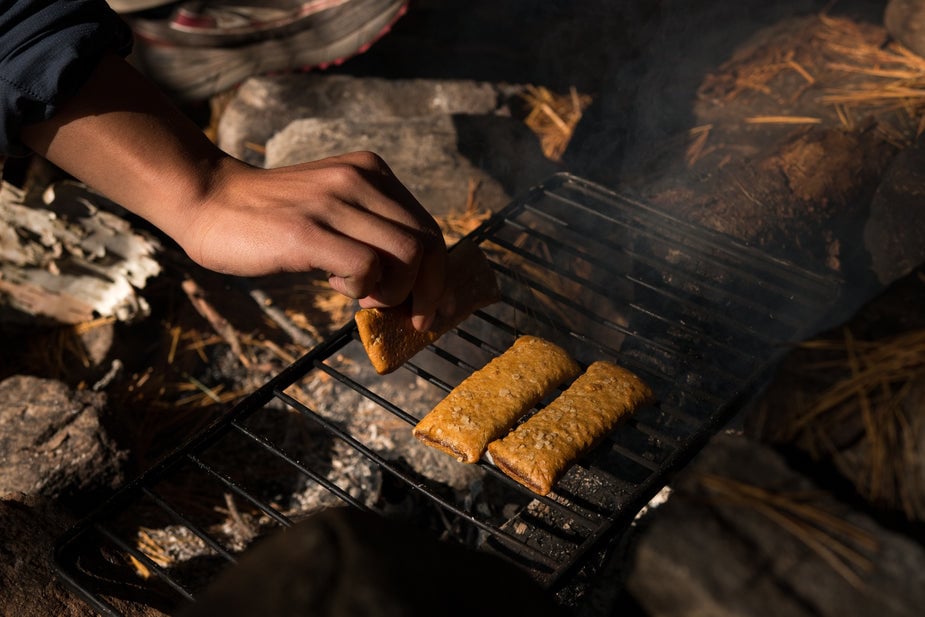 7. Indulge in campfire treats
Camping is all about indulging in delicious treats. Whip up some s'mores on the camp stove, bake a batch of yummy chocolate chip cookies, or bring your favorite snacks. Prepare your marshmallows, chocolate, and graham crackers for a gooey, delicious treat. Get creative with different chocolate varieties, or add a twist with flavored marshmallows. Indulge in s'more goodness, or try other campfire desserts, and let the sweetness fuel the fun on your next camping trip!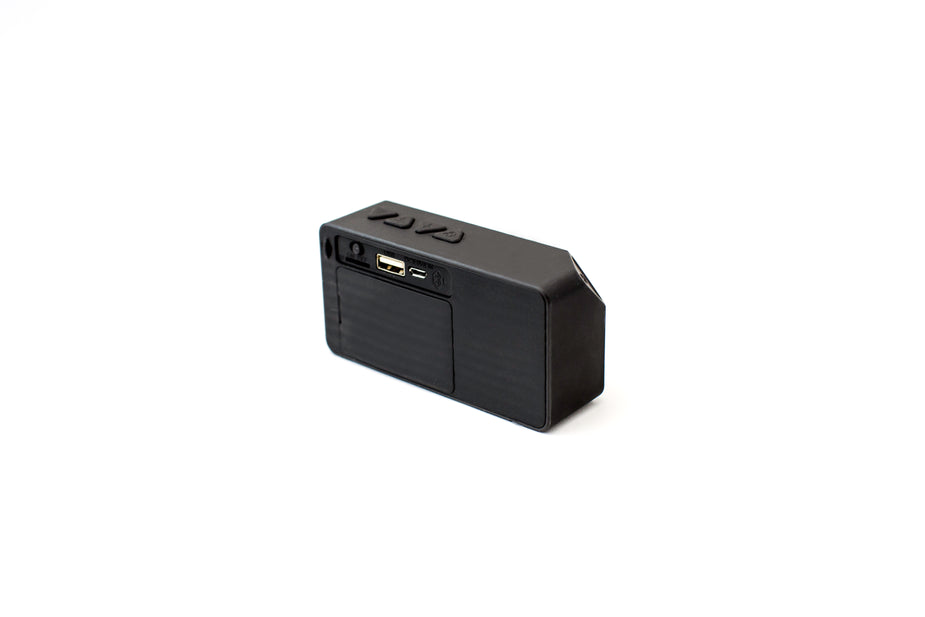 8. Create a camping playlist
What's a campfire without some tunes? Create a camping playlist bursting with acoustic jams, sing-along favorites, and soulful melodies for some shared fun times. Even better, let each camper groove to their own jam – add them as contributors so that the final playlist is an eclectic soundtrack that adds rhythm and joy to your outdoor adventures. Remember to bring portable speakers, but be mindful of your fellow campers by keeping the volume at a reasonable level. Let the melodies be the soundtrack to your marshmallow-roasting and storytelling adventures around the crackling campfire.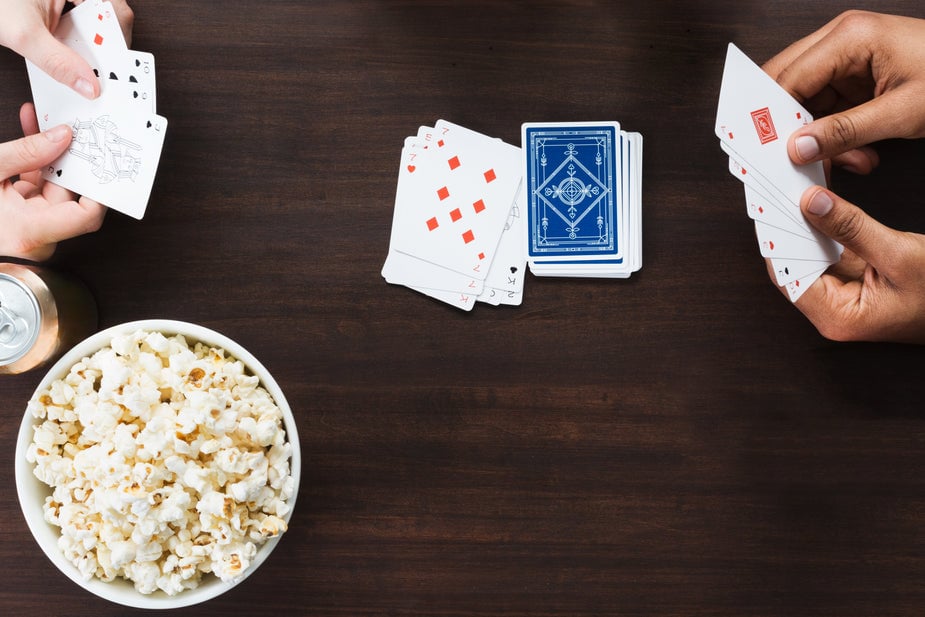 9. Bring games for memorable camping laughter
Elevate the fun factor of your camping adventure by packing a selection of games, cards, and board games to entertain yourself and your companions. Engage in friendly competition with classic card games like Poker or Uno, or challenge your strategic thinking with board games like Settlers of Catan or Scrabble. If you have a table at your campsite, it becomes the epicenter of laughter and excitement as you gather around for hours of gaming enjoyment. Don't want to carry extra weight? Try some fun adult campfire activities that require no props, like Charades or 'Would you rather?'. Rain or shine, these games create memorable moments and foster camaraderie during your outdoor escapades.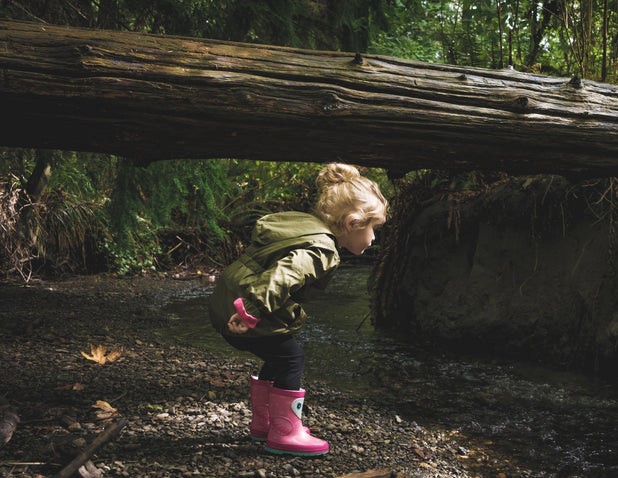 10. Prepare for happy kids and camping relaxation galore
Camping with little adventurers? There are plenty of camping games for the whole family, but you will not always be able to play all together. Ensure a stress-free and relaxing experience for both you and the kids by planning ahead and packing activities that keep them occupied with minimal active supervision required. Consider bringing coloring books and crayons, puzzles, nature scavenger hunts, or portable board games suitable for their age. Also pack outdoor toys like frisbees, bubbles, or a small soccer ball for hours of entertainment. With a little forethought, you can unwind and enjoy your surroundings while the young ones engage in imaginative play and joyful exploration.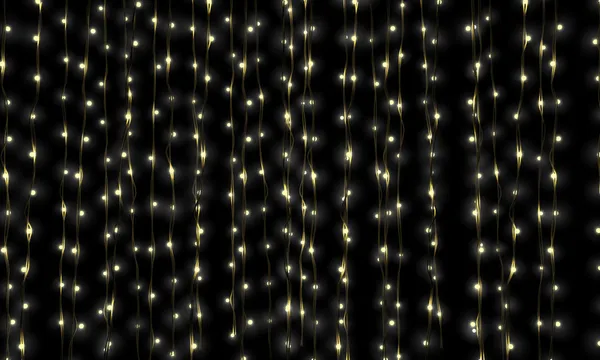 11. Set up ambient lighting
Create a magical ambiance by stringing solar-powered fairy lights around your campsite. The soft glow will add a cozy and enchanting touch to your camping experience, as well as keeping you from tripping in the dark. It's also perfect for capturing those Insta-worthy snaps (to be posted once you're back in civilization).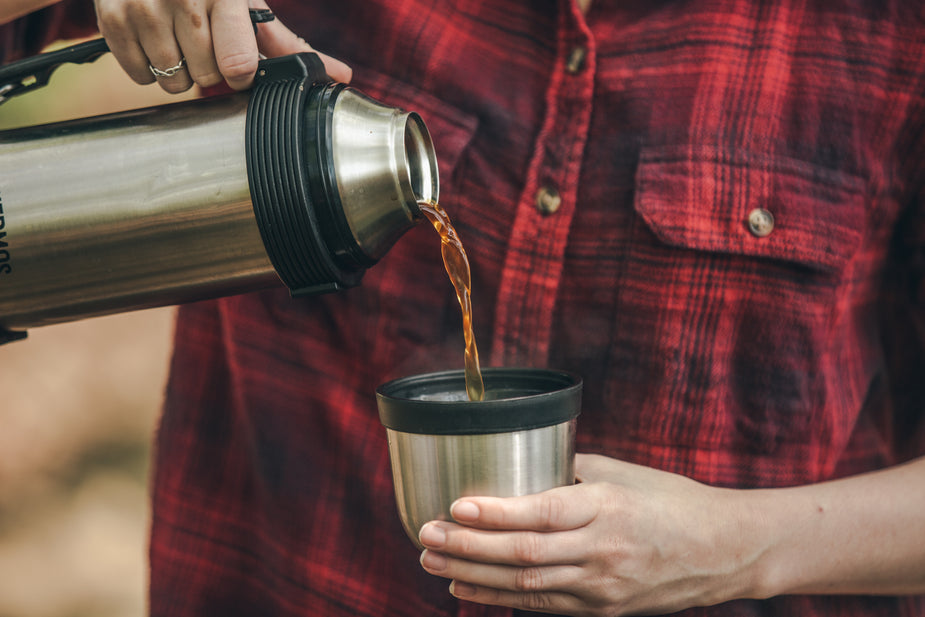 12. Pack insulated drinkware
What could be better than waking up to a crisp morning in the wilderness, cozying up with a warm drink to chase away the chill? Use insulated drinkware to keep your hot cocoa, tea, or coffee warm for longer. Double the joy by using it as a makeshift hot water bottle to snuggle with in your Minky Couture blanket or sleeping bag. Savor those moments of pure camping bliss, whether you're starting your day or winding down in the evening.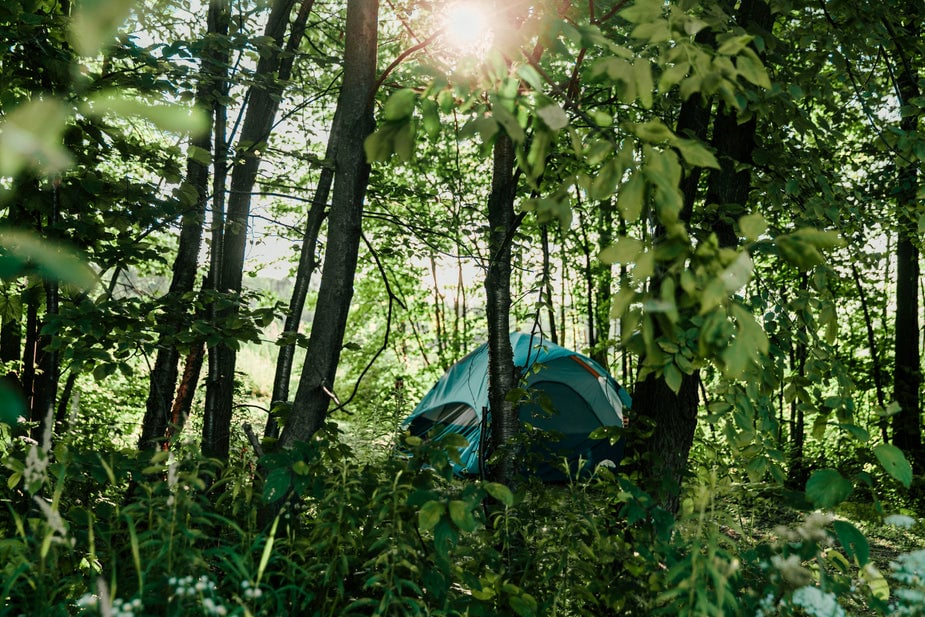 13. Embrace nature's lullaby
Enhance your camping comfort by tapping into the regenerative power of nature's soothing sounds. If you struggle with falling asleep at home, embracing the gentle whispers of the wind, the rustling leaves, and the distant calls of wildlife can create a serene ambiance that promotes relaxation. Just like choosing the right tent and bringing a cozy blanket, allowing nature's lullaby to carry you into dreamland adds another layer of tranquility to your camping experience.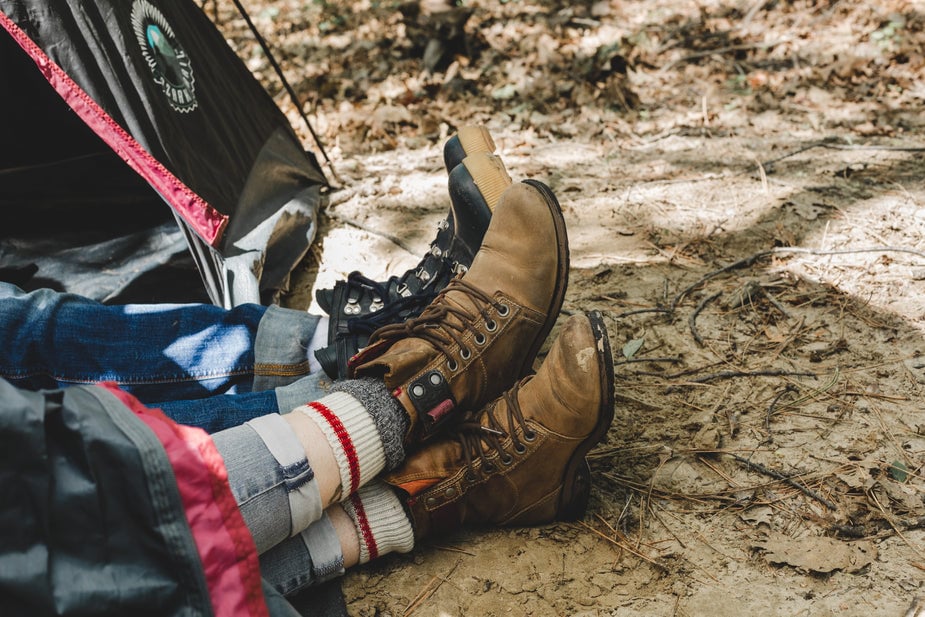 14. Relax and unwind
Escape the hustle and bustle of daily life and truly unwind during your cozy camping trip. Embrace the essence of simplicity by disconnecting from technology — plan ahead, let work colleagues and loved ones know you'll be unreachable, and savor the freedom from constant connectivity. Breathe in the fresh air, indulge in a captivating book, gaze at the starry night sky, or cherish the delightful company around you. Be fully present in the moment, relishing this special experience of relaxation and rejuvenation amidst the wonders of nature.
Get ready for an unforgettable cozy camping adventure
So, fellow adventurers, whether you're a seasoned camper or new to the cozy camping scene, it's time to embrace the magic of snuggling in the great outdoors. From roasting marshmallows around crackling campfires to bundling up in your favorite blankets under a starry sky, these comfortable camping tips will help you have a great time outdoors and create cherished memories. Prepare to embark on a journey filled with laughter, warmth, and unforgettable moments. Let the cozy camping adventures begin!
Sewn with Love, Minky Couture