Congratulations
Congratulations — your partner, sister, or maybe your best friend has just welcomed a baby into their life! It's such an exciting time for everyone involved, but keeping a little one happy and healthy in their first months is obviously quite the task for a new mom. Between midnight diaper changes and around-the-clock nursing, being a mother to a newborn is a full-time job. The first three months postpartum can be an especially overwhelming time for a family with a new arrival, so it's important to take some time out to let those new moms know that they are loved and supported.
When showing appreciation for a new mother, there are three roads you can go down. Ask yourself these questions: what will make her life easier, what will help her to feel more like herself, and what will keep her spirits high when things get tough? Here are some handy suggestions for gifts for new moms, from the purely practical through to things that will make her feel seen and special.
Meals on wheels
Even for those who enjoy it, cooking nutritious meals takes time — a luxury new moms often don't have a lot of! Dropping off home-cooked food that the new family can heat and eat is an absolute godsend in the early stages of parenthood, as meals for the grown-ups often take a backseat to baby's needs. Time-poor yourself? Chip in with friends or family to arrange a voucher for a meal delivery service instead.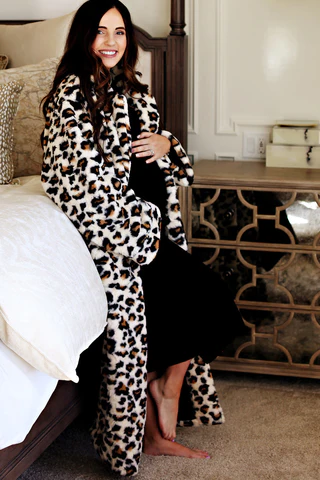 #RobeLife
There is nothing quite like a snuggly, cozy robe to make you feel instantly comforted — and in a time when someone's body has just gone through a lot, comfort is at a premium. The perfect gift for a new mom is a quality robe that she can wear around the house, as it's both practical but an indulgence. Robes also have the bonus quality of being an ideal nursing accessory because you can whip them open easily but still keep warm — that's a win-win.
Hire some help
One of the first things to fall by the wayside when parenting a newborn is the time to keep your house tidy. While a bit of dust and mess isn't the end of the world, it sure feels nice (and a little less chaotic) when your surroundings are tidy — not to mention the amount of laundry a baby generates. Schedule a housekeeping service to pay a visit or two in those early months and we guarantee it will be appreciated.
Love me tender
In the early weeks postpartum, moms don't get to move around a lot. Things like learning to breastfeed and sitting in certain positions to avoid pain can lead to some serious muscular maladies. Gifting the new mom in your life a postpartum massage is a heavenly treat that will have her feeling brand new — just make sure her doctor has given it the okay before you book anything in.
The whole kit and caboodle
When it comes to gifts for new moms, there are so many little bits and pieces that can make her life easier (and more comfortable). Assemble a care package with all of the essentials so she has them on hand — think nipple creams and cooling pads, bath and body treats, sleep masks, silk pillow cases, cozy blankets, and even some of her favorite pre-baby snacks to enjoy.
Curate some content
This is a great option if you're on a budget but still want to show you care. By virtue of being practically housebound, new moms tend to spend a lot of time watching moves and TV. If you know what she likes, make some recommendations according to how she might be feeling — movies for when she needs a laugh, a TV show with 14 seasons that doesn't require a lot of brain power, or kid-friendly movies that she can still enjoy as an adult.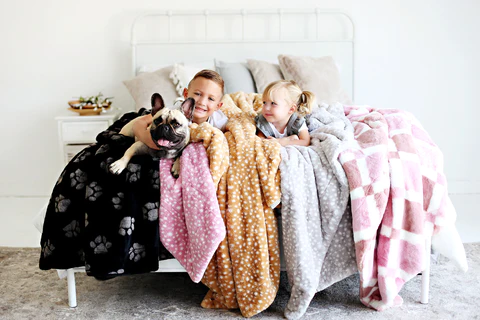 Babysitters club
If the new mom has toddlers or older children, offering to watch them for a while is a fantastic way to give her some relief. Keeping the other kids occupied can give her time to sleep when the baby sleeps, hang out with her partner, or just bond with her new baby without a little one tugging on her sleeve every five minutes. In the same vein, offering dog sitting or dog walking is a kind gesture as the family probably won't have a ton of time to spare for their pooch.
Find a fit
During the chaos of those early postpartum weeks, many new moms long for the days when they felt cute and confident in their clothes. Gifting a new mama some stylish but practical post-maternity wear can really help to make her feel a little fresher and more like herself. Whether it's a loose flowy dress, a pair of quality leggings, a nice button-up shirt (ideal for breastfeeding), or some chic maternity pajamas, there are plenty of options available that are both stylish and practical.
No matter how you choose to show your love and support to the new mom in your life, taking the time and effort to do something will mean the world to them.