New to Minky Couture? It can be hard to know where to start with all of the different types of blankets we offer. How do you know which type of blanket material you will like best? Or what the different types of minky fabric have to offer? To help you find the Minky Couture blanket perfect for you, we have described each weight of blanket we offer below.
Different Types of Minky Couture Blankets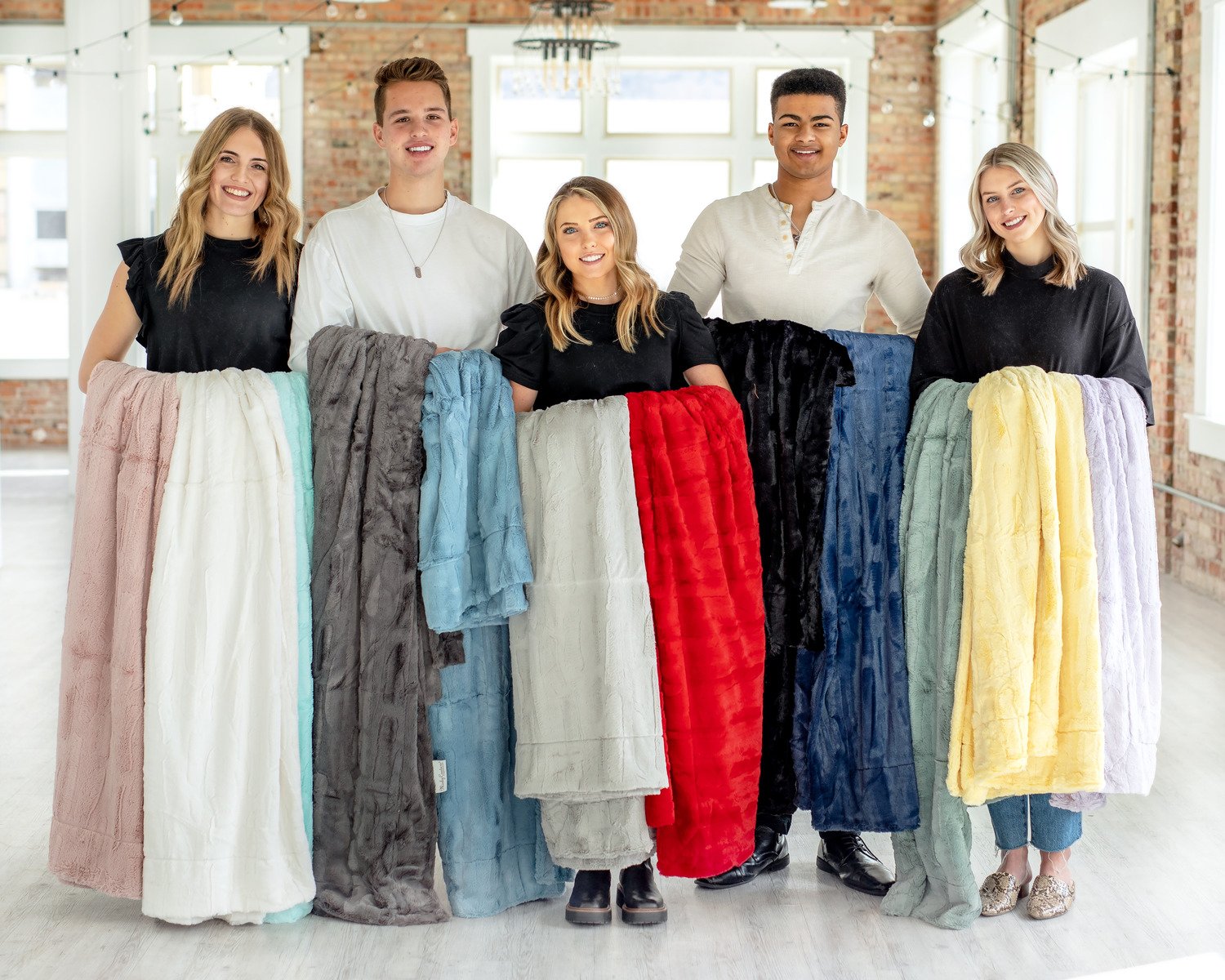 The threads on print/patterned blankets are cut quite short and lay flat, leaving the blanket with a silky smooth texture. All of our Pattern blankets are pre-made with a mid-weight minky backing and a satin ruffle that borders the blanket to give it additional texture.
Our mid-weight blankets consist mostly of our Sorbet collection and a few of our other silky smooth blankets. The threads on these blankets are cut short and lay flat, leaving the blanket with a silky soft texture. Each blanket has soft and silky plush minky on both sides with no ruffle.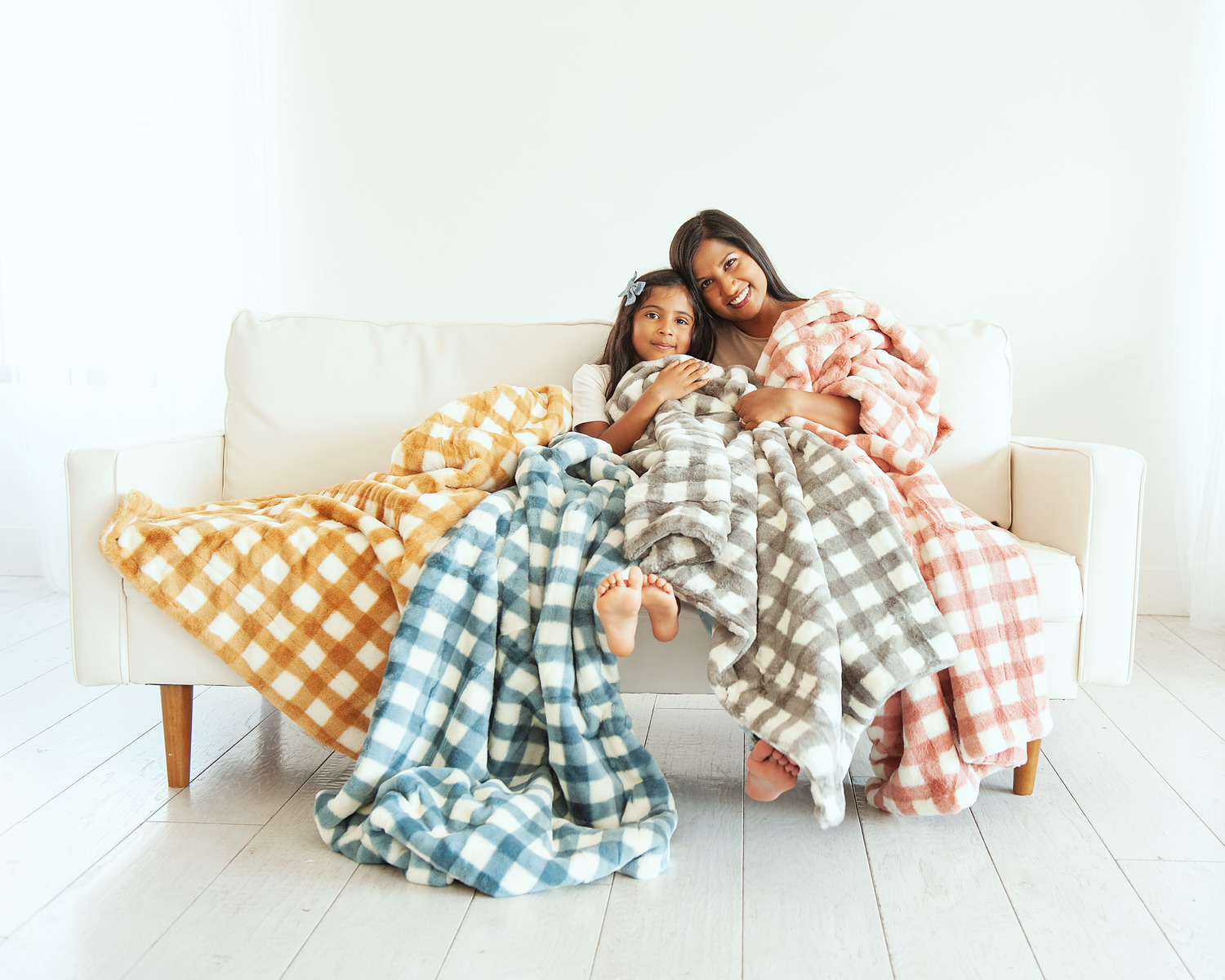 Minky Couture extra plush blankets have plush fabric on both sides, and no ruffle. These soft fluffy blankets have medium length cut threads for a fluffy and cozy feel while still feeling silky and smooth.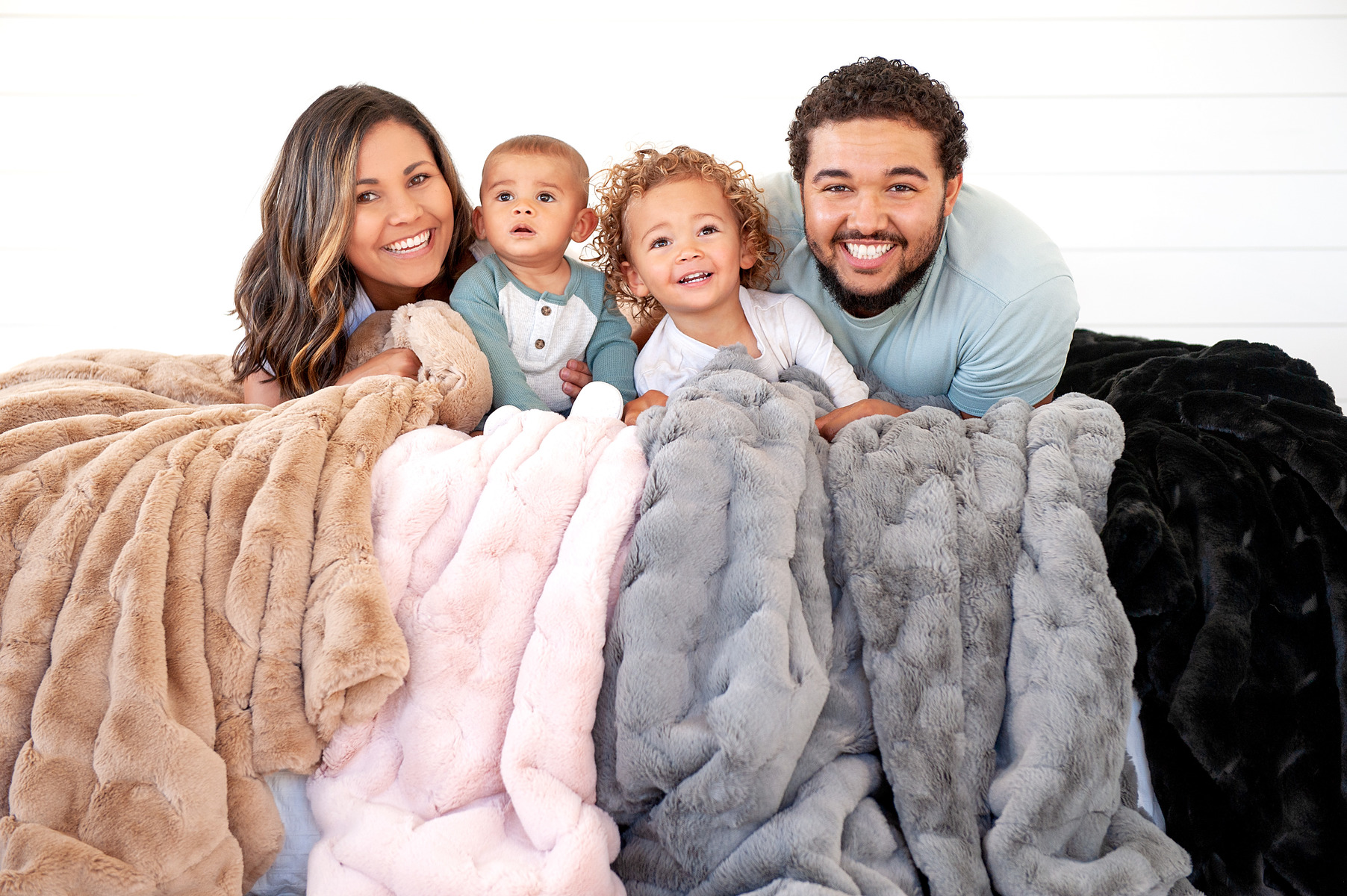 Minky Couture ultra plush blankets have longer cut minky threads that create a fluffy feel and extremely plush look. Thay have the same super plush fabric on both sides with no ruffle edging. These super soft plush blankets are the thickest ones we carry.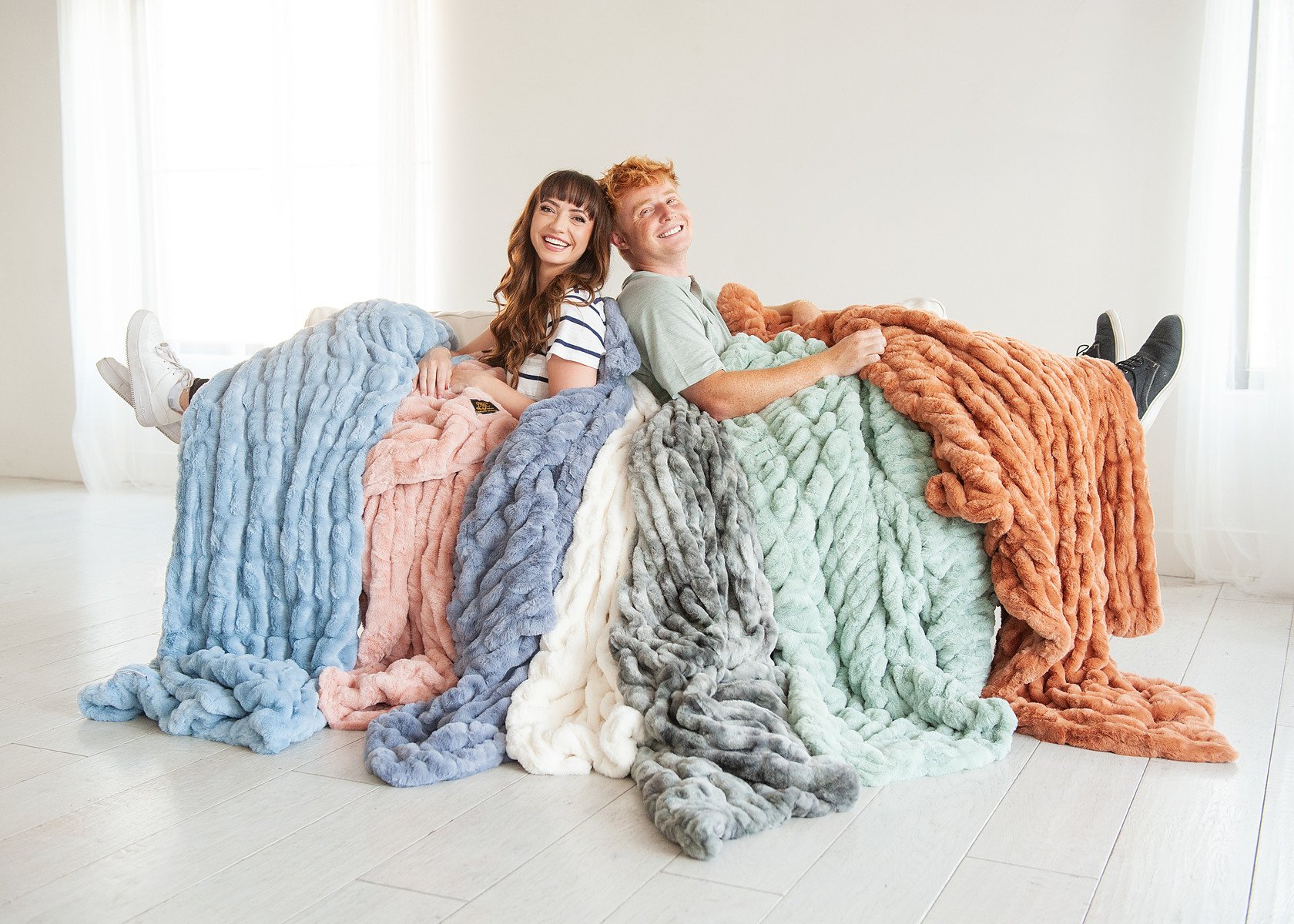 This collection got its name because these blankets feel like a big warm hug!
These blankets are made with all the same minky plush material as our other blankets, but they have a twist to them. They stretch! The right amount of stretch for the perfect hug to snuggle up in.
Here are some of the other Minky items we offer besides blankets: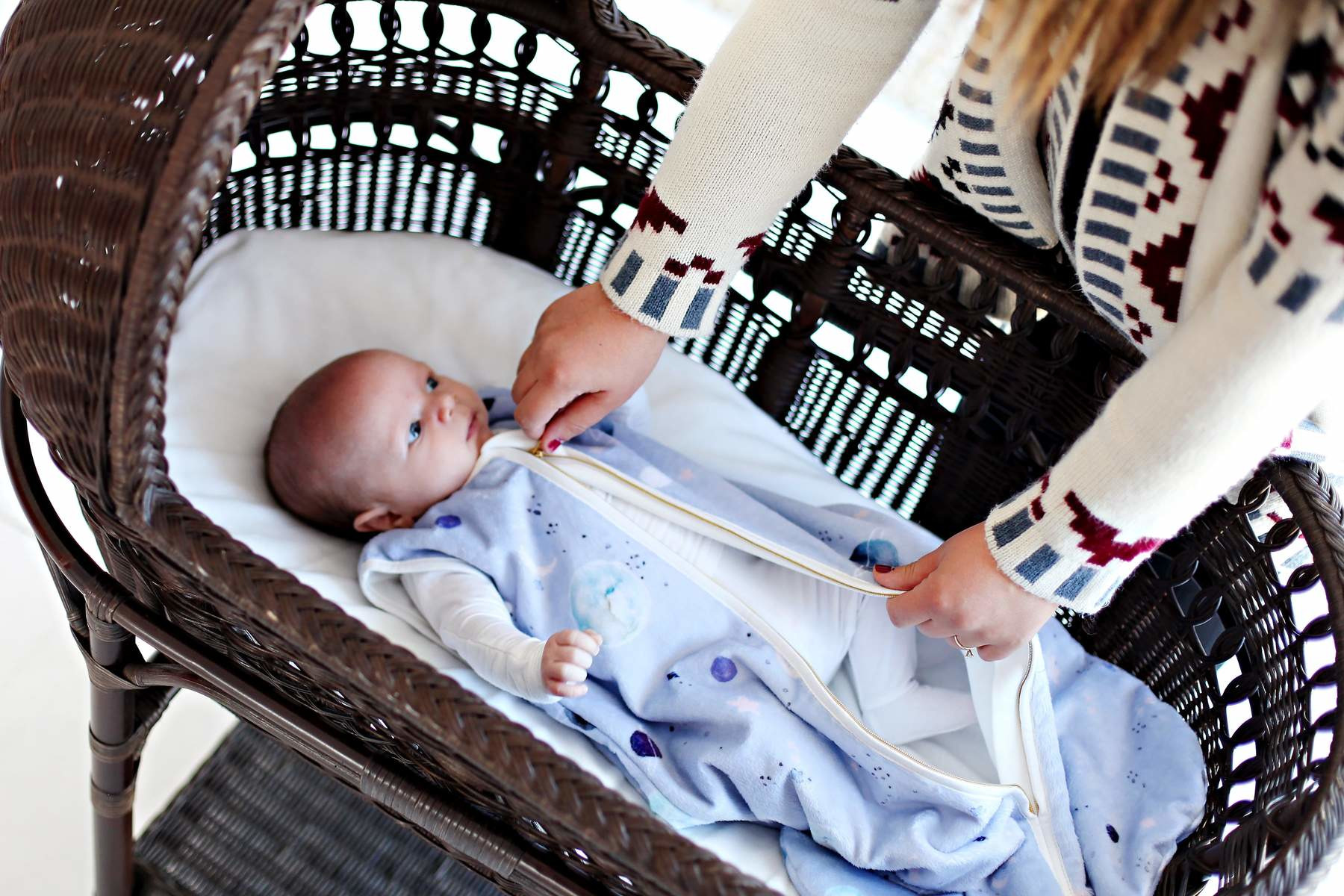 Our Little Couture line of wearable minky blankets launched in November of 2019! The Wearable Minky Blanket was carefully designed to create a safe sleep alternative for infants. By replacing loose blankets in the crib, your little one can sleep safely in the luxurious comfort of their Wearable Blanket. Since launching the wearable blankets, coordinating crib sheets and changing pad covers have been released. Little Couture carries everything you need to welcome your little one to their new home.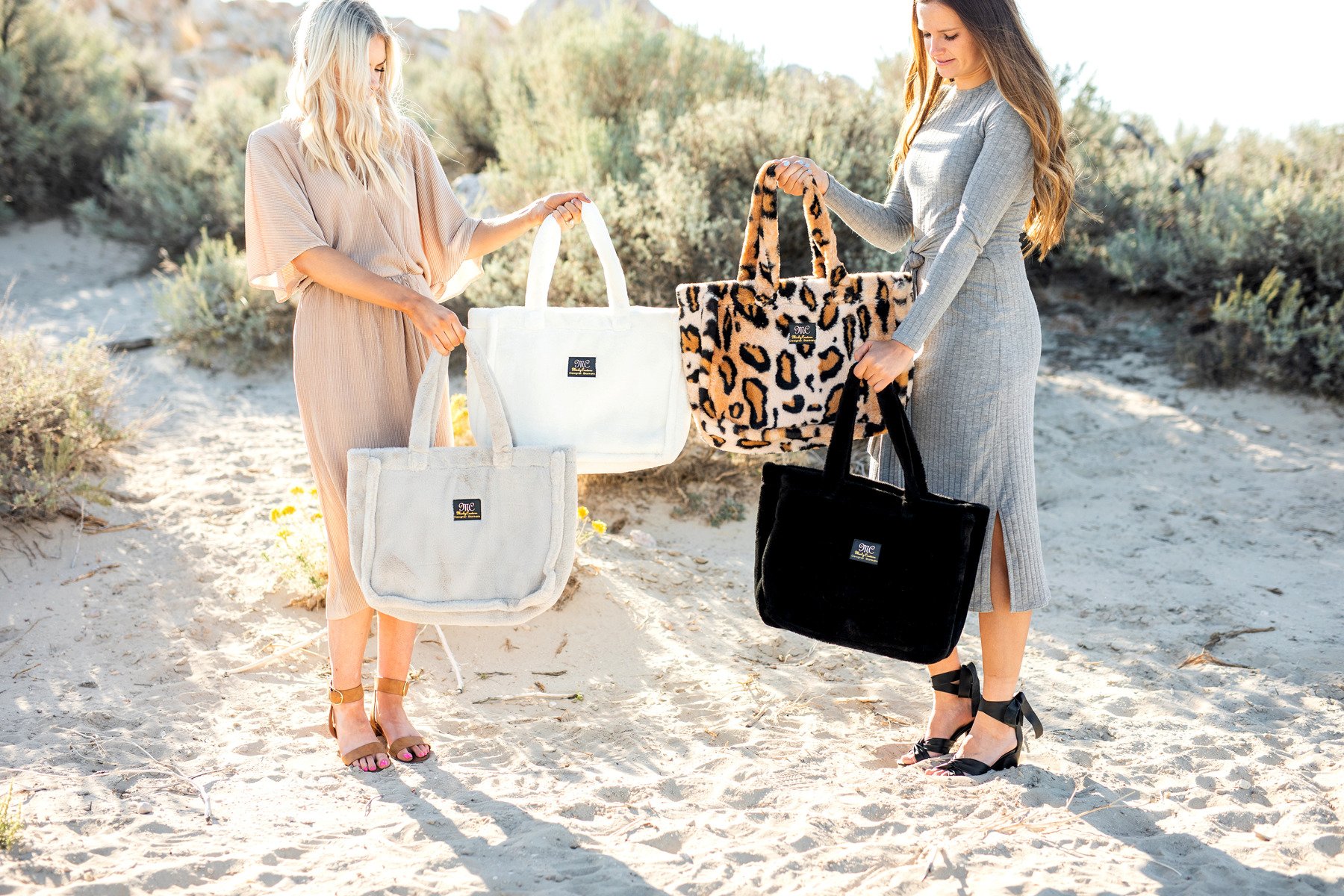 The Annie Bag is the softest bag you'll ever own! This stylish plush bag will be the perfect accessory to your wardrobe. They are great to use as a laptop carrier, everyday purse and more. These exclusively designed totes can only be found at Minky Couture so grab yours today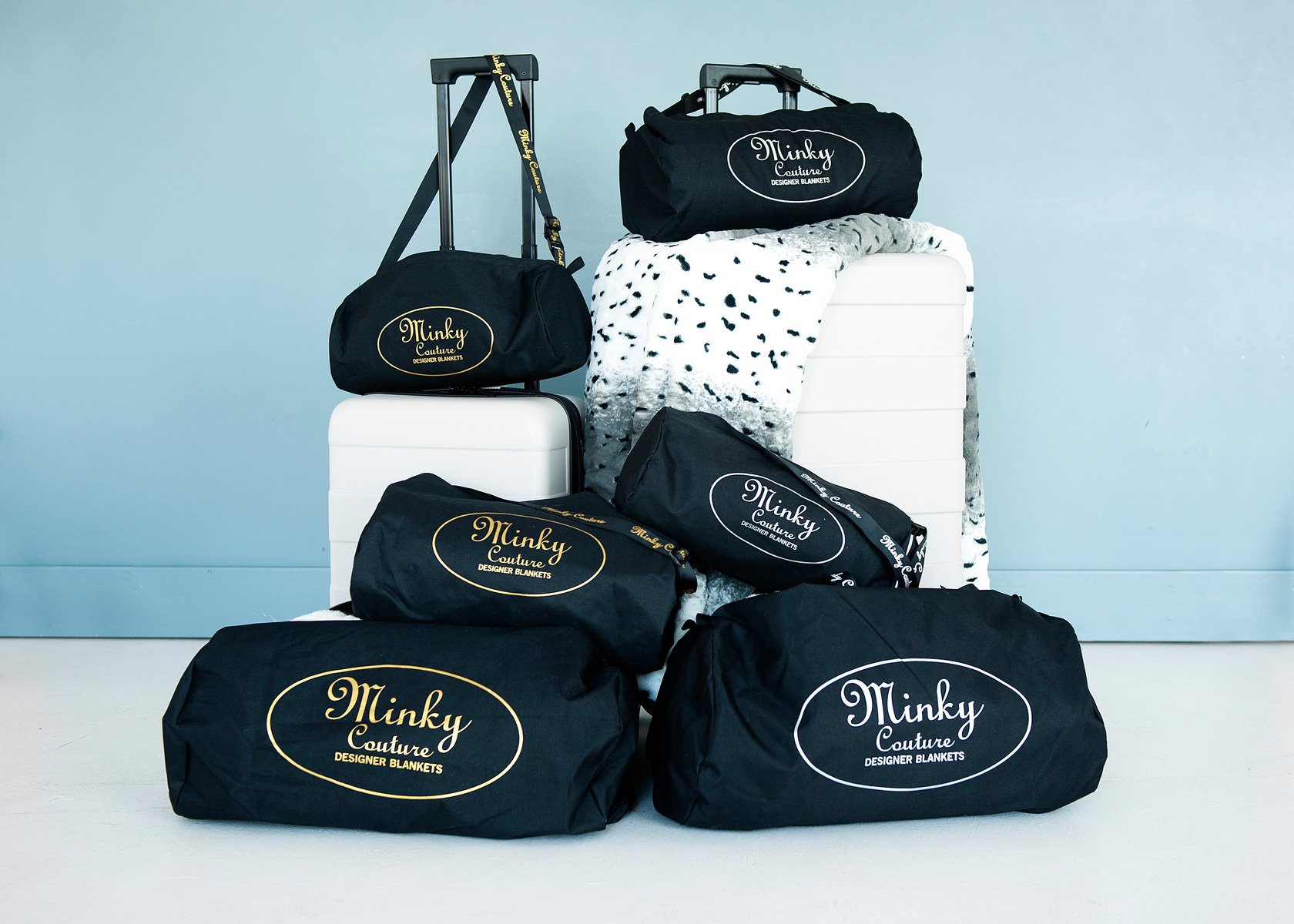 Take your Minky on the go with our travel bags! These bags are perfect for toting your blanket to the movies, sports games, vacation and wherever else you go. Just think of all the places you'll be able to take your Minky while keeping it clean and contained! We can't wait to see all the fun places you take your Minky Couture blankets in your travel bags!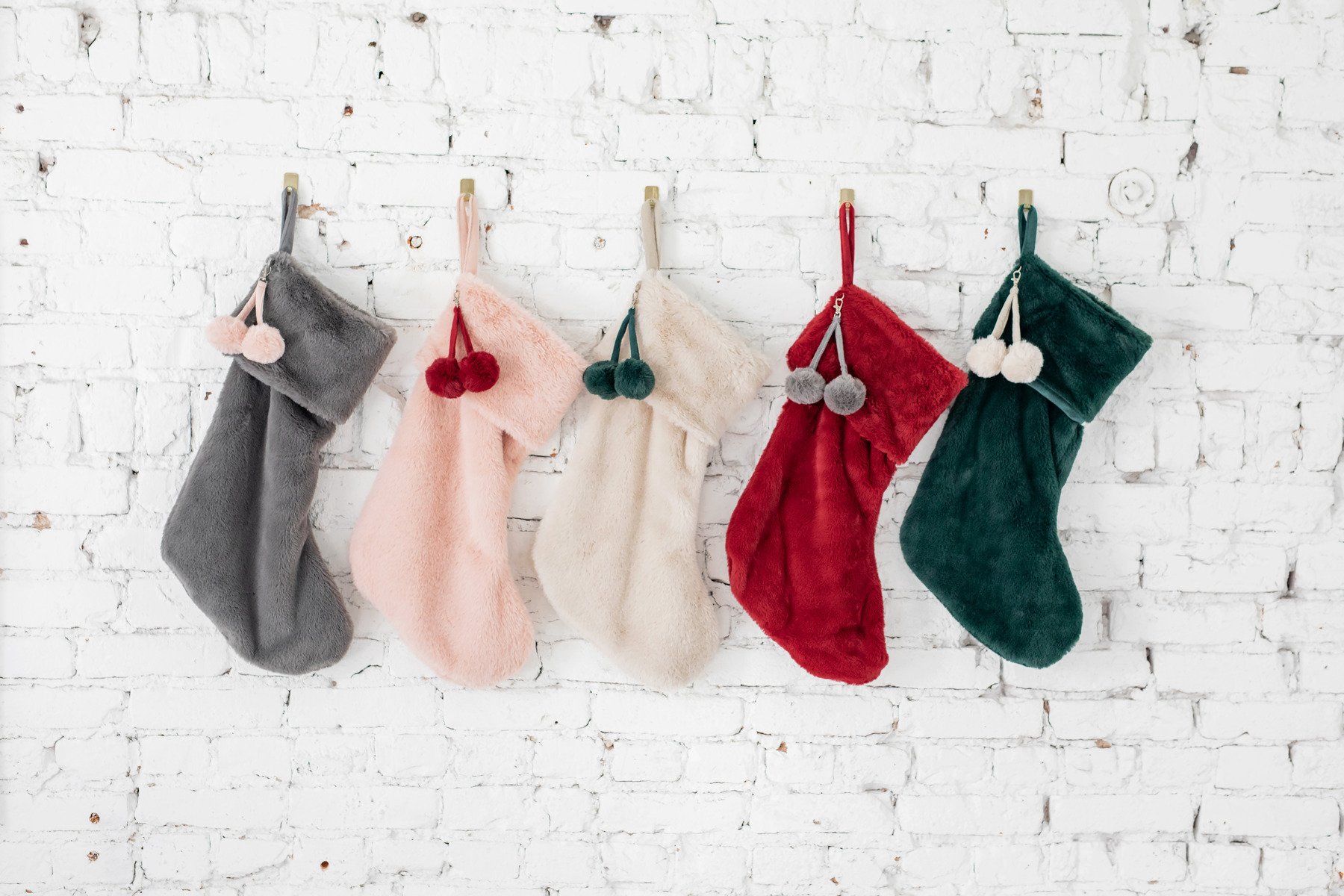 Minky Couture ultra plush Christmas Stockings are the perfect addition to your holiday décor. They are ready and waiting to be hung and filled with holiday treats! You can even personalize your stocking with embroidery and a coordinating pom-pom!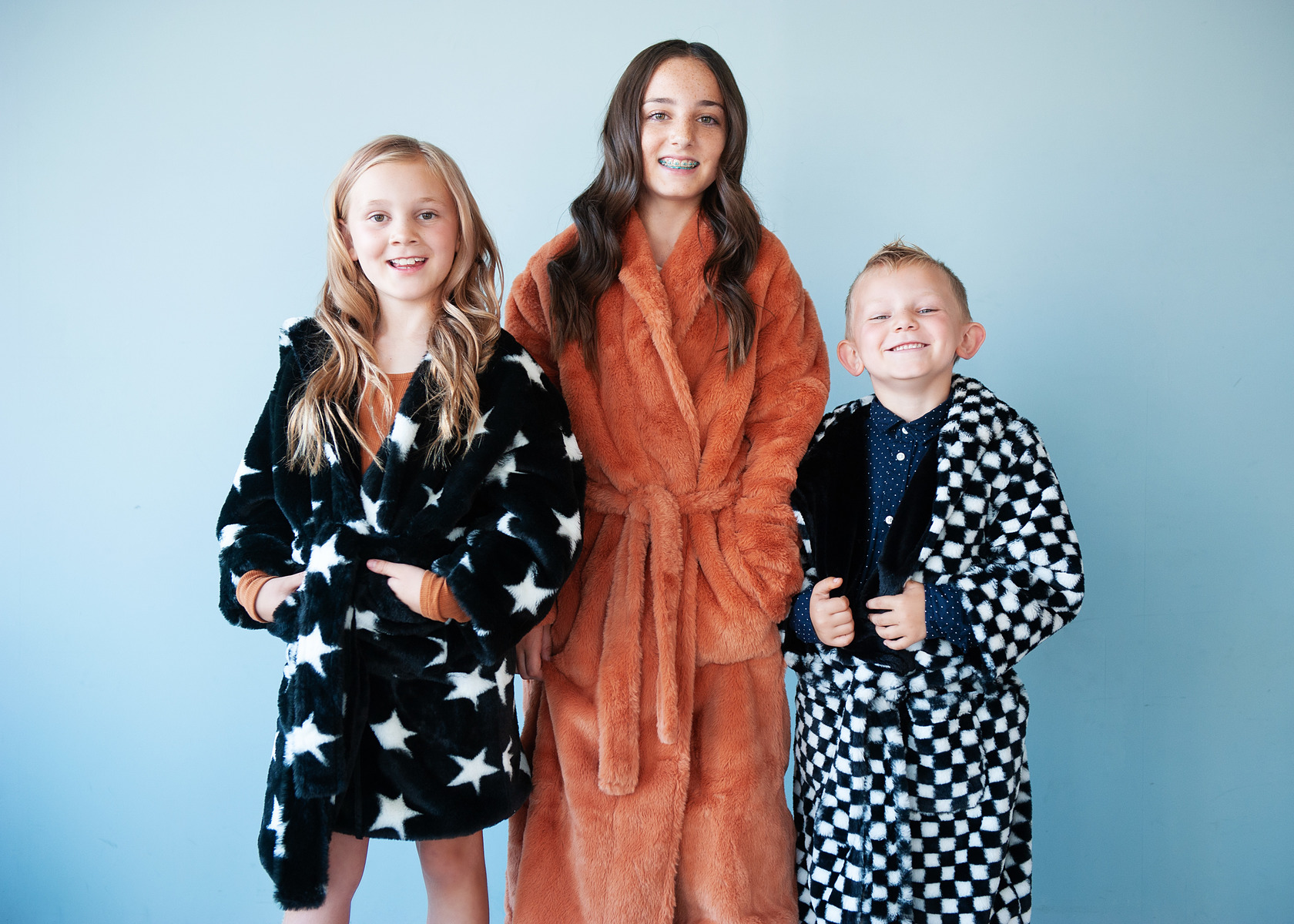 Spend some time each day wrapped in the luxury of a cozy Minky Couture Robe. We carry a variety of robe styles, each with different features. They can include hoods, pockets and satin or plush lining. Some have a plush inner lining and satin outer lining whereas others have plush fabric inside and out. The thickness of our robes range from extra plush to ultra plush.
Happy browsing!
Sewn with love, Minky Couture